Velaa Private Island Opens a New Beach Bar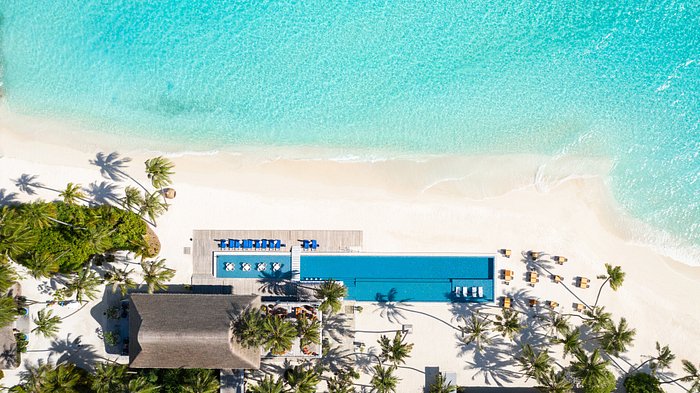 Velaa Private Island has opened a new Beach Bar, inspired by the owner's daughter's dream of opening an ice-cream stand on the island.
After working up an appetite diving or zooming across the ocean on the island's extensive collection of high-tech equipment, head back to the shore for an array of creative cocktails at the bar. The snack menu offers a variety of dishes from Vietnamese Rice Paper Rolls and Greek Salad to Truffle Pizza and a Trio of Open Sandwiches. Indulge in something sweet to finish off the experience, with a selection of enticing ice creams and fruit platters.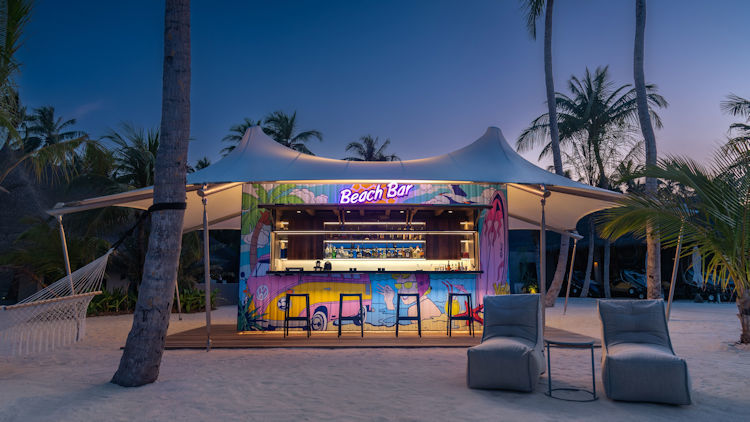 The Beach Bar is hand-painted by prominent contemporary Czech artist, Pasta Oner, whose work celebrates popular culture through vibrant illustration and contrasting colour combinations.
The opening of the Beach Bar comes along with months of closure for the refreshment of villas and other facilities. Velaa Private Island is currently celebrating their 9th Anniversary.