Velaa Private Island to Host Winemaker Dinner with Châteaux Montrose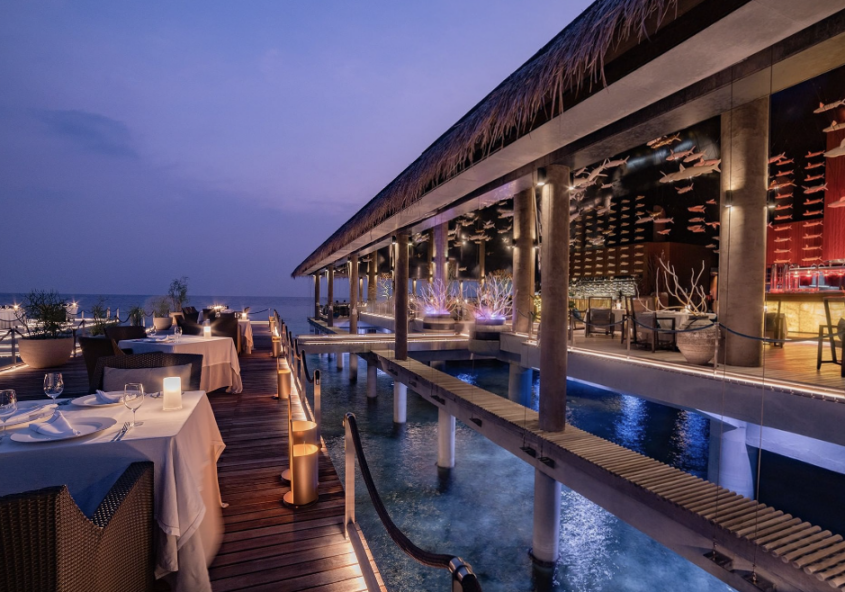 Curated by the master connoisseur, Hervé Berland, Aragu Signature Restaurant explores the renowned blends of Bordeaux crafted by Châteaux Montrose in a collaborative Winemaker Dinner this January.
Mastering the fine art of winemaking over the last 45 years, Bordeaux-born Hervé Berland brings his wealth of expertise in winemaking to the shores of Velaa. Currently the CEO of Châteaux Montrose, Berland will be hosting two exclusive Winemaker dinners on the 15th and 20th of January, expertly pairing vintages for an experience to entice even the most discerning connoisseur.

With a twist on Modern European Cuisine, Aragu takes gourmet experiences to a new level by combining culinary art with awareness and sustainability. Favoring carefully chosen, organic produces from all around the world to underline the authenticity, Chef Gaushan de Silva creates an innovative twist on the evergreens of the Old Continent. The chef's classical culinary techniques coupled with contemporary ideas and thoughtfully picked ingredients promises a refreshing yet lavishing experience.
The island of Velaa is reachable by a scenic seaplane ride of 45 mins either by Velaa's customized plane on a private charter (9 seaters) or on a commercial seaplane (15 seater). Private jets can comfortably land at Maafaru International Airport with only 7 minutes seaplane distance or a relaxed 35 minutes luxury yacht ride from Velaa. Velaa Private Island was designed and curated with privacy and comfort as the guiding principles while allowing the Indian Ocean to take centre stage. At one with nature, each of the private retreats is built using local materials, combining contemporary flourishes with interiors designed for sensory exploration.
Generous terraces and sultry gazebos are positioned to maximise shade, breeze, views and privacy, allowing for total immersion in nature. The resort comprises 43 private villas, houses and residences and 4 four-bedroom residences. While 18 of the 43 are built over water, the Romantic Pool Residence can only be reached by boat, allowing even more privacy and exclusivity.