Weekend Limited Time Offers: Luxury Overwater Villa Stay with Daily Breakfast and More at Grand Park Kodhipparu Maldives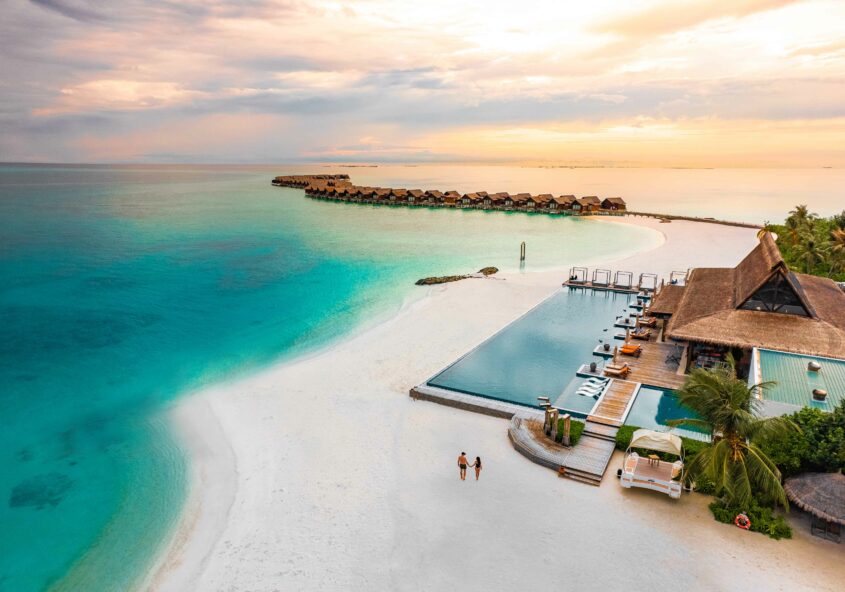 Tucked away in the pristine turquoise waters of the Indian Ocean, Grand Park Kodhipparu Maldives is renowned for its stunning natural beauty, unrivalled hospitality, and world-class amenities. Whether you're seeking a romantic escape, a rejuvenating break, or a getaway with your family, the resort offers a perfect setting for an unforgettable tropical experience.
The resort recently marked its 6th anniversary, reflecting joyfully upon its lively journey amidst the captivating archipelago of Maldivian resorts. To mark this noteworthy milestone, the resort will launch a jaw-dropping series of weekend offers starting from the 07th of July 2023, with each subsequent weekend offering something unique and value-adding, aside from slashed-out prices.
This enticing offer encompasses a 45% drop in prices, with rates starting at $270 per night for a stay in a luxury overwater villa featuring direct access to the ocean and an Instagram-worthy overwater hammock. What's more, the rate includes a daily scrumptious breakfast at the resort's all-day dining restaurant "Edge" perched over the powdery white sand with unbeatable views of the ocean, as well as an occasional school of playful dolphins.
For those who seek a rejuvenating break, the offer also features 20% off on spa treatments and complimentary access to daily sunrise & sunset yoga on the resort's scenic yoga deck and the fully equipped fitness centre.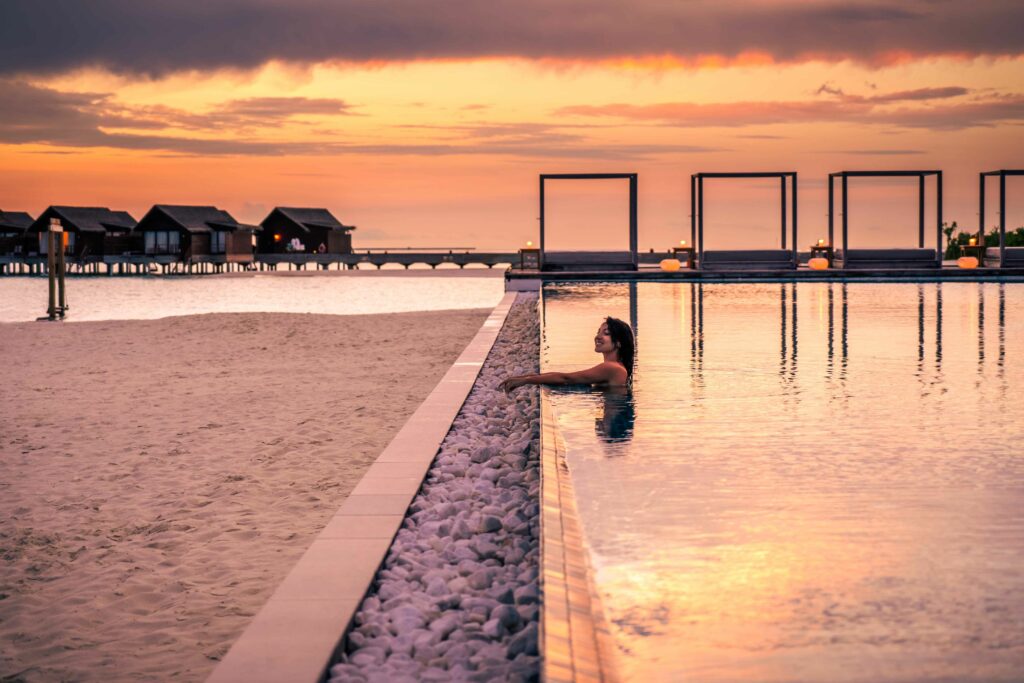 As the first luxury resort of the world-known Park Hotel Group in the Maldives, the Weekend Reveal limited-time deal invites you to sign up as a Park Rewards member, the loyalty membership program of the chain, upon which a series of value additions such as room upgrades, the ability to earn double points, etc. will be rewarded, aside from the additional member discount of 10% on the room rates.
Immerse yourself in the splendour of the Maldives with this amazing series of weekend offers, which will be available on the resort's official website, to make yours an exceptional experience at an accessible price. Retreat to a lap of luxury in the meticulously designed and tastefully furnished overwater and beach villas, or dive into a world of adventure and exploration with the wide range of activities, be it snorkelling through the vibrant coral reefs, embarking on a sunset cruise, or sipping a glass of bubbly under the canopy of stars.
As the saying goes, all good things must come to an end, The offers will be available every weekend for a limited time frame of 72 hours and will be back the following weekend with a different deal altogether, so make sure to lock in your calendars to not miss this treat!
So, hurry! Head over to https://www.parkhotelgroup.com/north-male-atoll/grand-park-kodhipparu-maldives/offers/weekend-offer/ and book your well-deserved getaway with this exclusive Weekend Reveal
Limited-time deals at Grand Park Kodhipparu come with an amazing 45% discount on all villa categories.