Win a 7 Day All Inclusive Stay with International Flights for 2 to at Cora Cora Maldives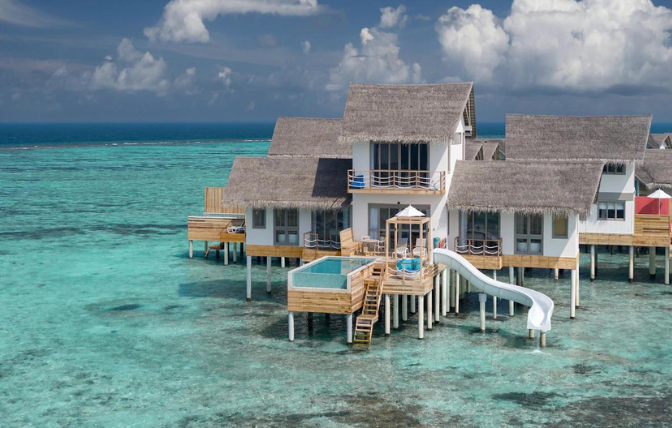 Cora Cora Maldives has recently announced a contest named 'Inspirational Idol Contest'
Cora Cora is searching for people that overcame adversities and with perseverance found new Freedom for themselves & through the process have inspired others.
In order to win candidates are subject to fill a form and write a 500 word story of about their life along with a video about a minute long explaining why you should be crowned as "Cora Cora's Inspirational Idol 2022". Shortlisted candidates will be contacted via email and will be announced on 15th July 2022.
Winners are entitled to receive;
A seven night stay in the 5star Resort Cora Cora Maldives
An All-Inclusive Gourmet Meal Plan basis for two persons
Economy Class Flights from your city airport for two persons
Return Seaplane Transfers (Airport-Resort-Airport) for two persons
One 45 minutes massage for two persons
One sunset excursion for two persons during the stay and many more.
Important dates are as follows:
Launch and end registration date: 1st June 2022 – 30th June 2022
Winner can visit Cora Cora between: 1st August 2022 – 31st July 2023
Shortlist announcement: 1st August 2022 – 31st July 2023
Winner announcement: 31st July 2022
Cora Cora lives by the credo of – 'Its Freedom Time' Cora Cora is looking at inspiring the Cora Cora Family and guests likewise during their stay in at Cora Cora. Cora Cora provides unique opportunities to find time and space to rediscover oneself. By offering a myriad of activities and games for their guests to feel and play like a child again. By having inspirational books in the rooms. By becoming centered again in Cora Cora's Moksha Spa & Wellbeing Center. And by much more.
For more information visit this website