Working Remotely from the Maldives: A Digital Nomad's Guide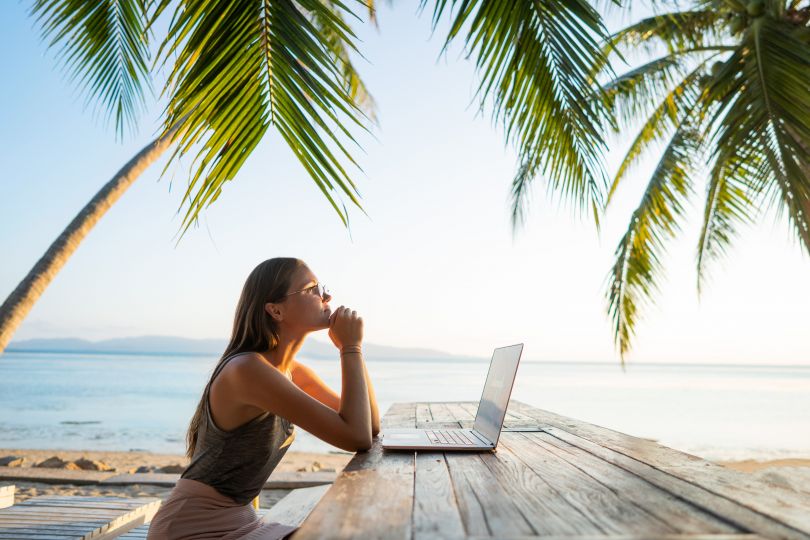 As the world becomes increasingly reliant on technology, more and more people are embracing the digital nomad lifestyle, where they work remotely and travel the globe. And when it comes to ideal remote work destinations, there are few better than the Maldives. This stunning island nation is known for its crystal-clear waters, white sandy beaches, and breathtaking sunsets, making it the perfect backdrop for a productive workday.
In this guide, we'll explore the ins and outs of working remotely from the Maldives and share tips to make the most of your time in this paradise.
Getting Set Up to Work Remotely in the Maldives
The Maldives is a popular destination for tourists, but it's also home to many expats who live and work there. As such, the country has good internet connectivity, and most hotels and resorts offer reliable Wi-Fi. However, if you plan to work from the Maldives for an extended period, you may want to consider getting a local SIM card with a data plan to ensure a stable connection.
Additionally, you'll need to check with your employer about any necessary equipment, such as a laptop, monitor, or other devices. If you're a freelancer or entrepreneur, make sure you have all the tools needed to work remotely, including any hardware, software or applications, along with a reliable internet connection.
Choosing Your Accommodation
The Maldives has a wide range of accommodation options, from budget-friendly guesthouses to luxurious overwater villas. As a digital nomad, you may want to opt for accommodation that offers a work-friendly environment, such as a desk or workspace, and ample natural light.
Many hotels and resorts in the Maldives offer business facilities such as conference rooms and workstations. Some may also offer coworking spaces or private offices, allowing you to work in a professional setting while still enjoying the beauty of the Maldives.
Exploring the Maldives During Your Downtime
When you're not working, there are plenty of things to do in the Maldives. The Maldives is known for its crystal-clear waters, and you can take advantage of this by going snorkelling or scuba diving to explore the stunning coral reefs and diverse marine life. If you prefer to stay on land, you can enjoy the pristine beaches or take a cultural tour of local islands to learn more about Maldivian life and history.
If you're feeling adventurous, you can also try some water sports such as windsurfing, kitesurfing, or parasailing. And for those who just want to relax, there are plenty of spas and wellness centres where you can unwind with a massage or a yoga session.
Staying Safe and Healthy in the Maldives
The Maldives is a relatively safe destination for travellers, but it's always a good idea to take precautions to protect your health and safety. Make sure to drink plenty of water to stay hydrated, wear sunscreen to protect your skin from the sun, and avoid drinking tap water.
If you plan to go swimming or snorkelling, make sure to follow the instructions of any guides or dive instructors and be aware of any potential hazards such as strong currents or dangerous marine life.
Final Thoughts
Working remotely from the Maldives is a dream come true for many digital nomads. With its stunning natural beauty, good internet connectivity, and ample accommodation options, the Maldives is an ideal destination for those who want to combine work and play. By following the tips in this guide, you can make the most of your time in the Maldives and enjoy all that this paradise has to offer.