3 Reasons To Put Kuredu Island Resort at the Top of Your 2023 Travel List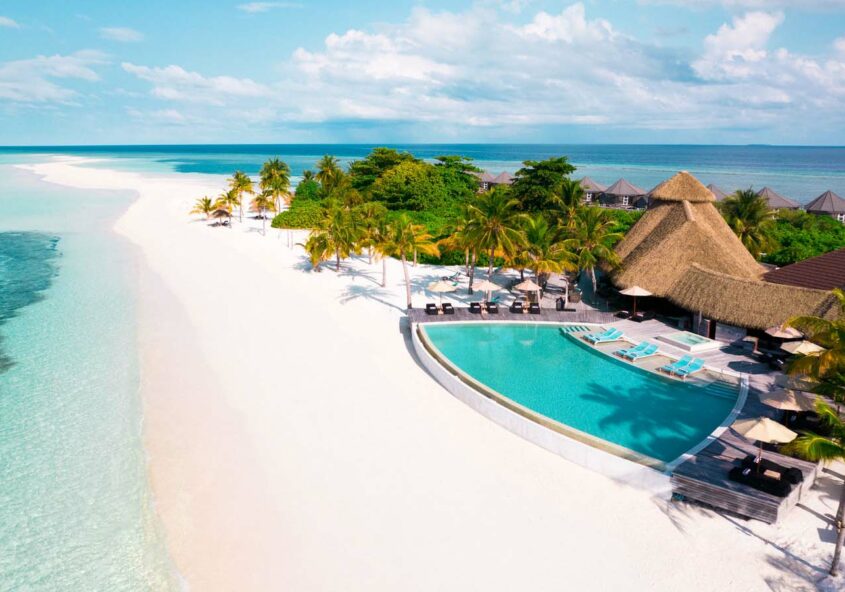 The world is a big place and holidays are precious so choosing your 2023 travel destinations can be a little tricky and you'll want to ensure the top spot on the list goes to a place you know will fit your needs perfectly. There are many reasons why you should put Kuredu Resort Maldives at the top of your 2023 travel list but we've narrowed it down to three:
Year-round great weather – a year-round tropical climate with hours of sunshine almost every day, a bath-like warm ocean for those all-important dips and water sports opportunities and just the right amount of showery downpours to keep the vegetation lush and beautiful.
The Maldives is a destination you can safely book for any time of the year and whilst the travel industry split the year into high and low season, get enviable tans and enjoy everything the resort has to offer every month of the year so there's no need to compromise on the destination due to work commitments and school holidays.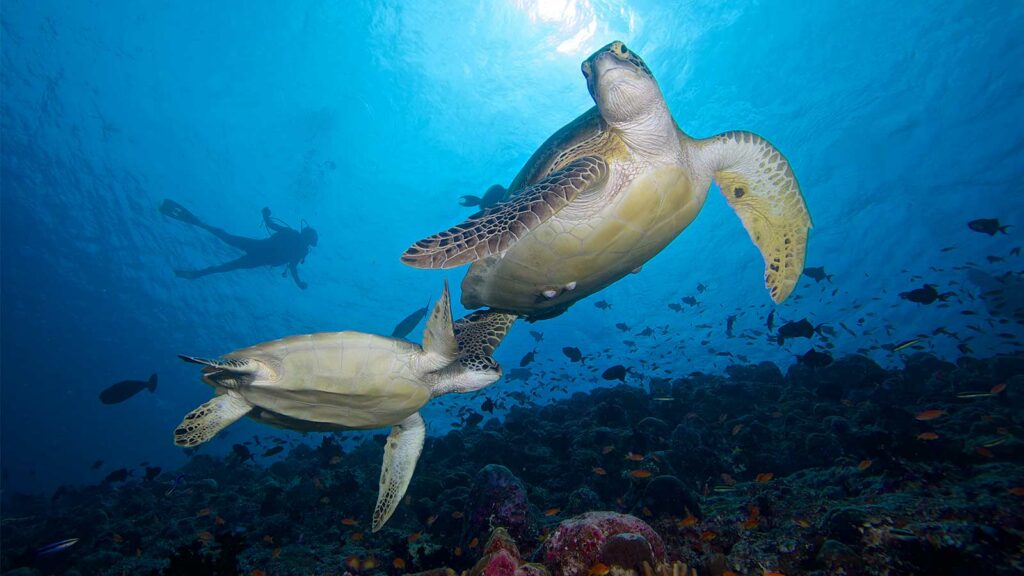 Opportunities for adventure and relaxation – Kuredu prides itself in having something for everyone. There are lots of adventures to be had including scuba diving, snorkelling, fishing, kayaking, wind surfing and golf plus luxury yacht excursions. Relaxation is easy too – there's an enticing menu of treatments at Duniye Spa, plenty of places to sit and admire the view whist sipping your favourite cocktail and long sandy beaches where you will feel like you're the only one here. For the ultimate getaway, spend a couple of hours on Dream Island where it really will be just you and your loved one!
Turtles galore – if seeing sea turtles is on your bucket list, Kuredu is, without a doubt, the best place to get that tick. The Maldives' largest community of green sea turtles thrive on the reefs around Kuredu and feast on the lush seagrass meadows just off shore and with their Marine Center hosting a Sea Turtle Biologist from the Olive Ridley Project who runs special tours to see them, sightings are commonplace – all you need to do is go snorkelling or diving. Kuredu has also been recognised as one of the top 10 dive resorts in the Maldives and you will be in safe hands with the patient and friendly team at Prodivers who cater for all abilities from absolute beginners to seasoned pros.
Check out the latest special offers and get the top spot on your 2023 travel list secured!