A Day in Life at Kudadoo Maldives Private Island – Sustainability Meets Luxury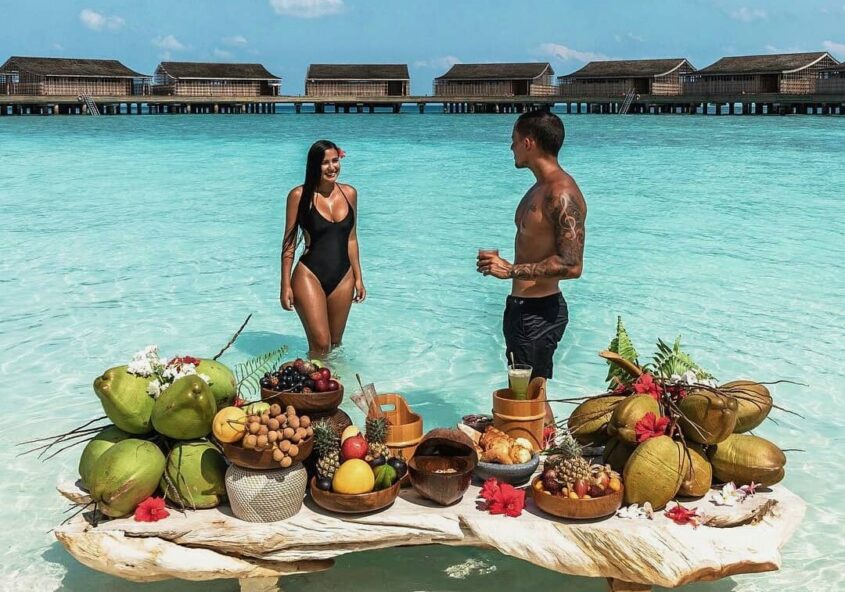 Located in the pristine waters of the Maldives, Kudadoo Maldives Private Island offers an unparalleled luxury experience that caters to the needs of even the most discerning travelers. The private island has been designed to provide guests with an escape from the stresses of everyday life and features a range of delightful culinary creations, unlimited leisure activities, and wellness offerings to help guests seize their days on this petite tropical paradise. At Kudadoo, each guest is assigned a personal butler who is dedicated to helping them curate the perfect holiday itinerary. Whether you want to indulge in a massage at the on-site spa, participate in a variety of water sports and activities, or simply relax on the pristine beaches, your butler will be there to assist you in making the most of your time on the island.
At Kudadoo Maldives Private Island, guests can begin their day with a luxurious floating breakfast in their private pool, complete with breathtaking views of the crystal-clear ocean. For an adventure like no other, guests can grab their snorkeling or diving gear and explore the underwater world, coming face to face with turtles, graceful rays, and even sharks while admiring the colorful array of reef fish. After an exciting morning, guests can stop off at a secluded sandbank for a gourmet picnic and some Instagram-worthy photos. In the afternoon, guests can take jet skis out to explore the lagoons and potentially even encounter a pod of dolphins. To cap off a magnificent day, guests can enjoy champagne at sunset and dinner in their own jungle hideaway before returning to their residences under the starry night sky.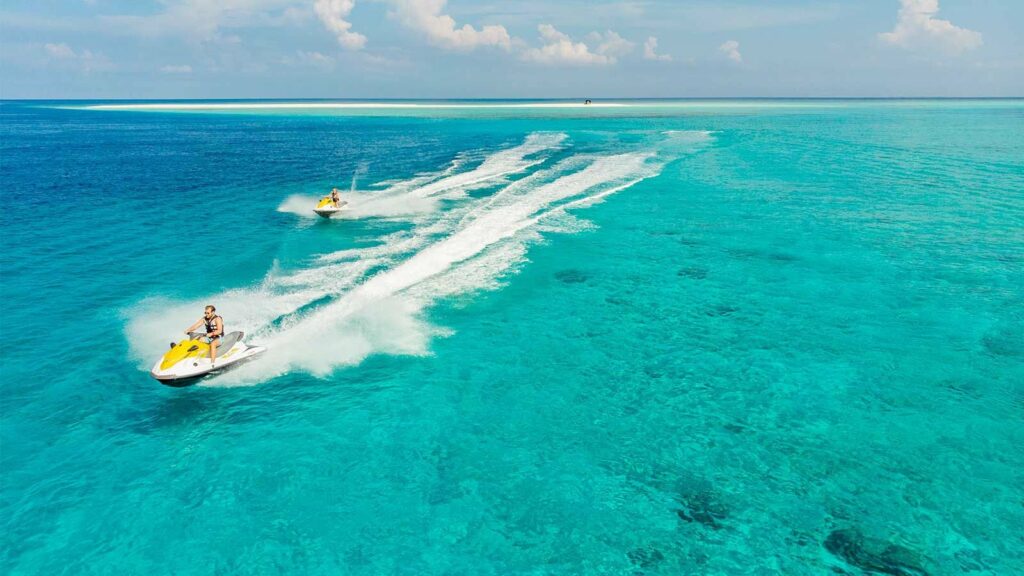 In addition to these experiences, Kudadoo also offers a private, two-hour "Dream Island" sandbank picnic, diving excursions, personal training sessions with award-winning bodybuilders and fitness experts, snorkeling with manta rays, and dolphin sunset safaris. While many of these experiences are included in the resort's all-inclusive package, there are a few chargeable experiences available as well, such as access to the owner's private wine selection featuring Pétrus and Dom Perignon. For an extra special treat, guests can also visit the five-star Hurawalhi resort, a short speedboat ride away, to dine at the world's largest underwater restaurant, 5.8 Undersea.
After the action-packed days, guests can look forward to relaxing with a spa treatment session immersed in the Lonu Cave of Himalayan Salts before settling down with a good book and sipping delicious cocktails. The Lonu Cave is lined with mineral-rich Himalayan salt that's more than 1,000 years old and renowned for its healing qualities. Spending time in the salt chamber, breathing in the world's most healing salt air is the natural way to clear your sinuses, and your lungs, and ease muscles, before surrendering to the Himalayan salt stone therapy, ensuring you feel completely cleansed and rested. At the Sulha Spa guests will a curated treatments from around the world, and the finest therapists, each chosen for their outstanding skills as well as their genuine, caring natures and uncanny intuition.
For more information regarding the island paradise, visit www.kudadoo.com
Feature photo: @jeremyaustiin on Instagram