A Dreamlike Oceanfront Dining Experience at Emerald Faarufushi Resort & Spa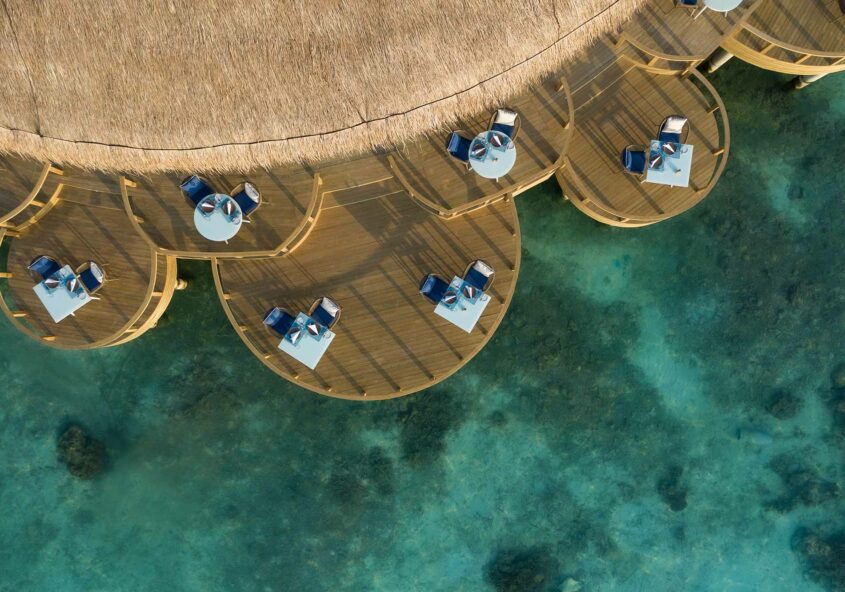 Emerald Faarufushi Resort & Spa, situated in Raa Atoll is a corner of tropical paradise, a 7-hectare island surrounded by 1.2km of pristine sandy beach.
Upon its grand opening, on the 1st of October 2022, guests will be able to immerse themselves in different and beautiful types of tailormade experiences. Constructed in order to preserve the natural Maldivian surroundings, the resort's minimal design blends with a touch of luxury to guarantee maximum comfort.
Amongst these experiences, the Overwater Mediterraneo Restaurant will definitely be a one to remember. Located directly on Faarufushi's lagoon, it is the ultimate gastronomic top-notch experience in the Maldives and is the ideal location for romantic sunset dinners. Take on a multisensorial journey where taste and aesthetics merge to create something to witness and will surely satisfy even the hardest of tastes.
Inspired by an innovative concept of Deluxe All-Inclusive formula, the Resort offers different types of cuisine, all faithfully reproducing authentic recipes of specific cultures, using the finest, purest flavors and recipes in all outlets.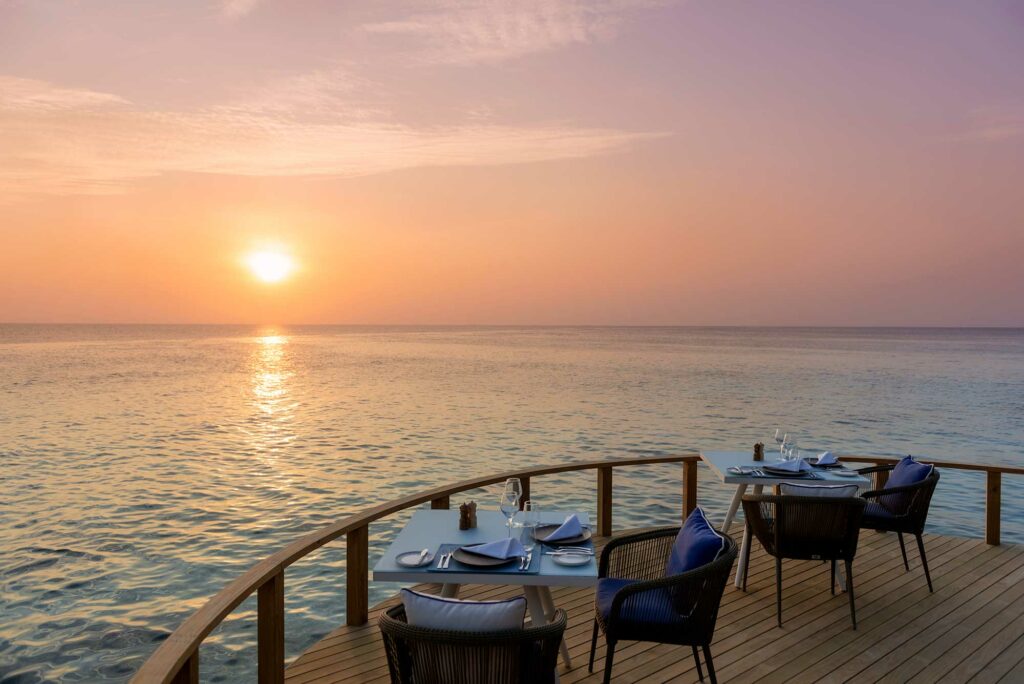 From the Aqua Restaurant, to the Beach Club Grill, the Carnivorous and Asian restaurants and, a unique Overwater Mediterranean gastronomic experience, the Resort is definitely the ideal place for both couples and families looking for a wide range of choice of international touch.
For bookings and more information visit: https://www.emerald-collection.com/ From the Aqua Restaurant, to the Beach Club Grill, the Carnivorous and Asian