A Guide to Romantic Adventures in Royal Island Resort, Baa Atoll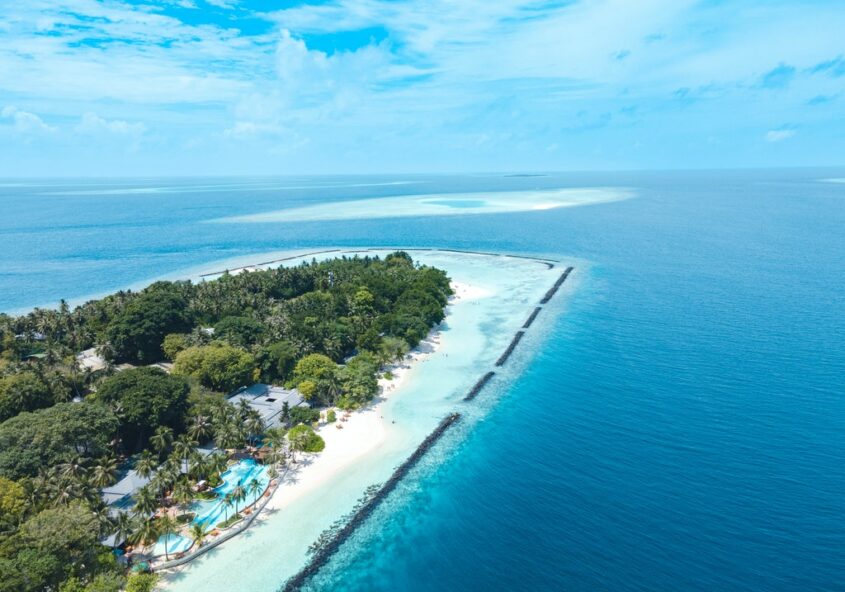 Journey to one of the world's most romantic destinations nestled by turquoise waters and boasting an abundance of sunshine throughout the year; the Maldives archipelago is an idyllic locale to renew your wedding vows or celebrate your honeymoon with boundless Indian Ocean views. Set on the softest pristine sand and welcoming a carefree approach to island living; Royal Island Resort located in the Maldives only UNESCO Biosphere Reserve, Baa Atoll, welcomes couples to experience the ultimate aqua adventures. Explore a plethora of activities and experiences with your one and only, from adrenalin-fueled water sports to underwater activities. Discover your romantic ocean odyssey and explore personalized adventures in the stunning sapphire waters.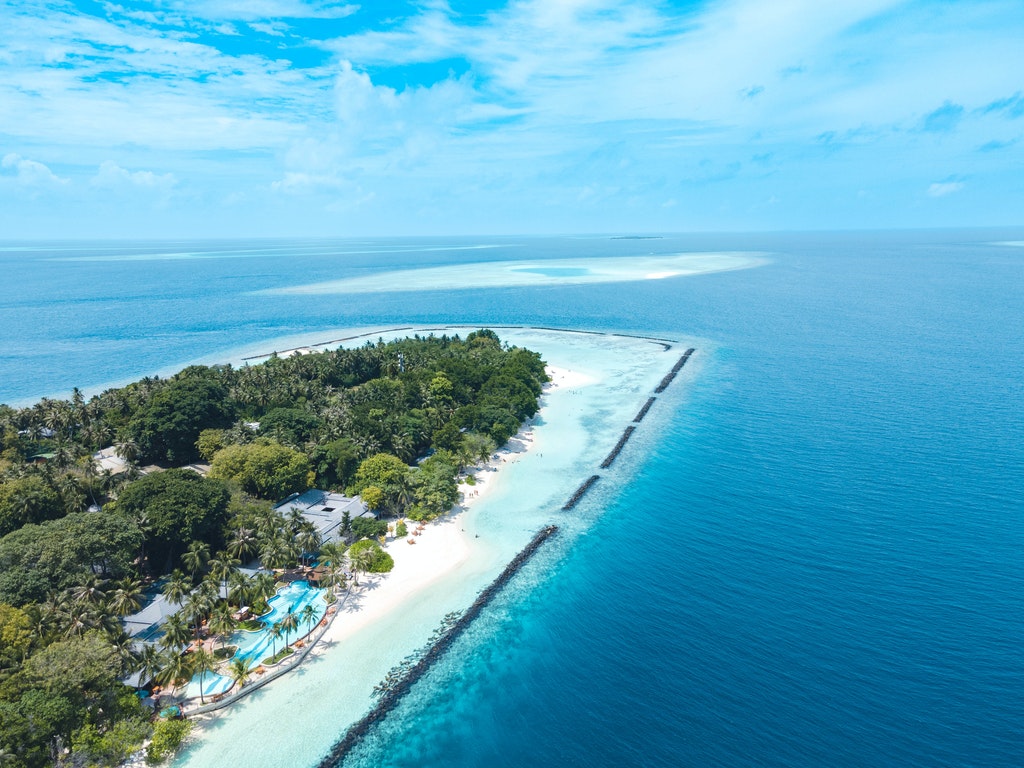 PARASAILING ADVENTURE
Cherish thrilling moments with your love on a parasailing adventure. A serene and exhilarating experience for honeymoon couples to enjoy. Soar 80 meters high above the sea level and observe the entire island and surrounding islands from this unique bird's eye perspective. Flying above the coral reefs, there is even a chance to spot marine life including dolphins, manta rays and turtles while parasailing. Couples will have the opportunity to do a single flight, double flight or triple flight as well. Double flight being most popular with couples who wish to experience this energizing activity together.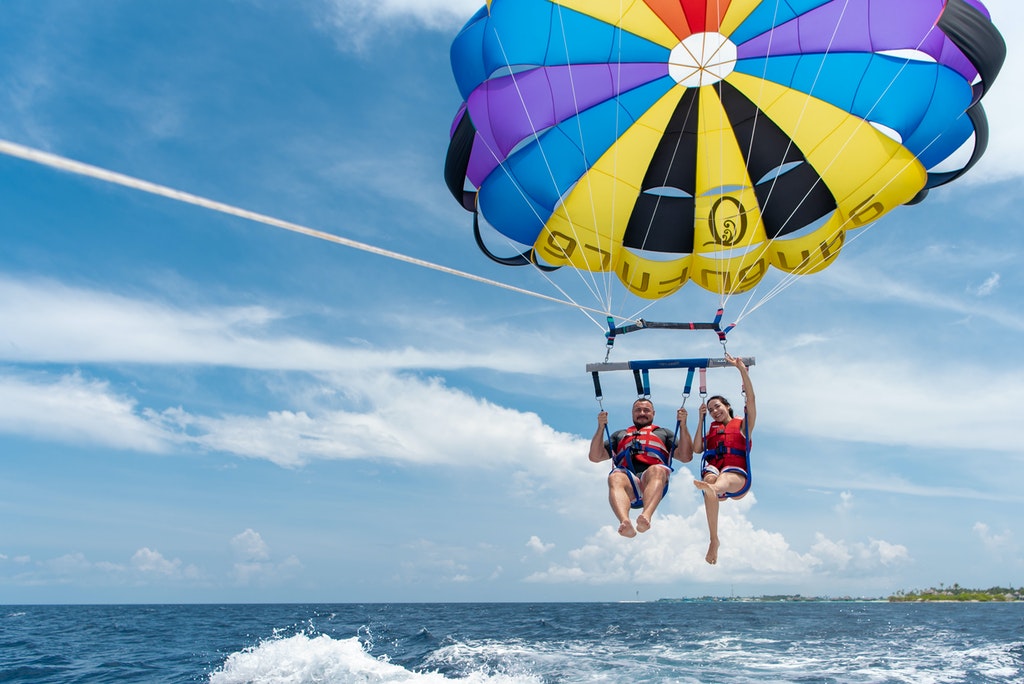 OCEAN ODDESEY
Ocean lovers will unite in the natural beauty of the Maldives underwater world. Experienced divers who have already achieved their PADI Dive certificate will marvel at the stunning coral reefs up to 30 meters below sea level. Those who wish to try diving for the first time will have the opportunity to try the Discover Scuba Diving course (DSD) and PADI open water diver course at the resort. For couples and newlyweds, learning to dive together can be an exhilarating experience like no other. The basic diving skills are learnt in the safety of the swimming pool with the dive instructors. When confident in the pool, the couple can commence the open water training dives which are completed in the shallow waters of the house reef.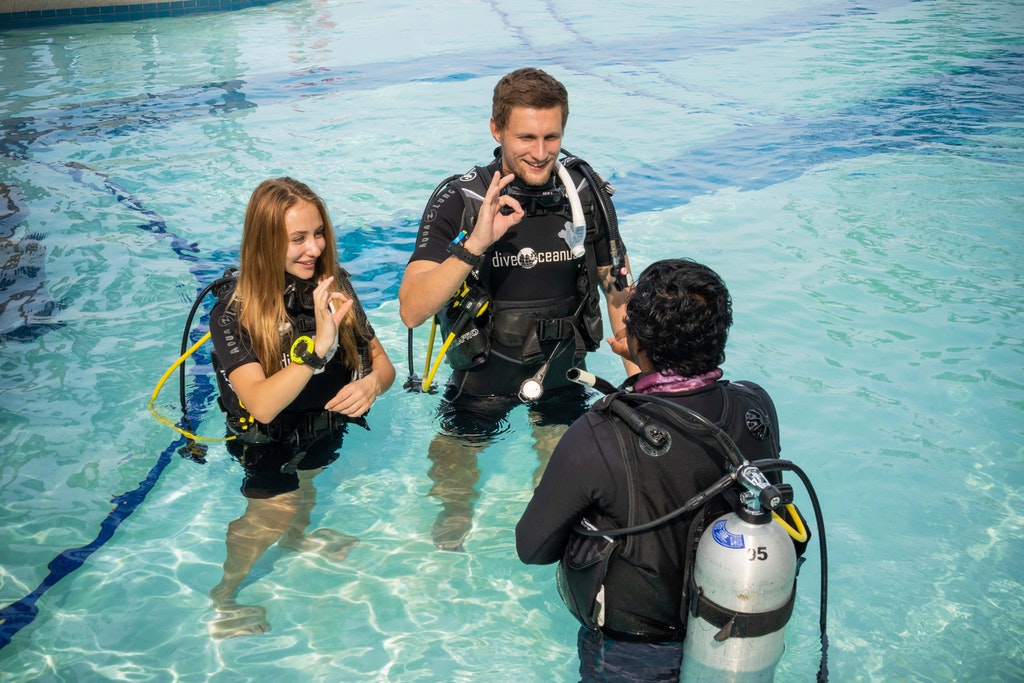 A total of 9 dives are required to achieve the PADI open water diver certificate. The first 5 dives are done in the lagoon surrounding the island, before heading out to the house reef to do the next 2 dives which are followed by another 2 dives in different locations. Some of the Maldives most spectacular dive sites are located in Baa Atoll UNESCO Biosphere Reserve. The renowned dive site named Horubadhoo Thila is located on the Southwest side of Royal Island Resort and only a 5-minute boat journey from the resort. It is a protected dive site and an underwater pinnacle with soft corals, anemones and a depth of 16 meters. Diving together with your loved one on the ultimate ocean odyssey encourages you to take risks and get out and adventure together. Explore beautiful dive sites together on this memorable underwater experience.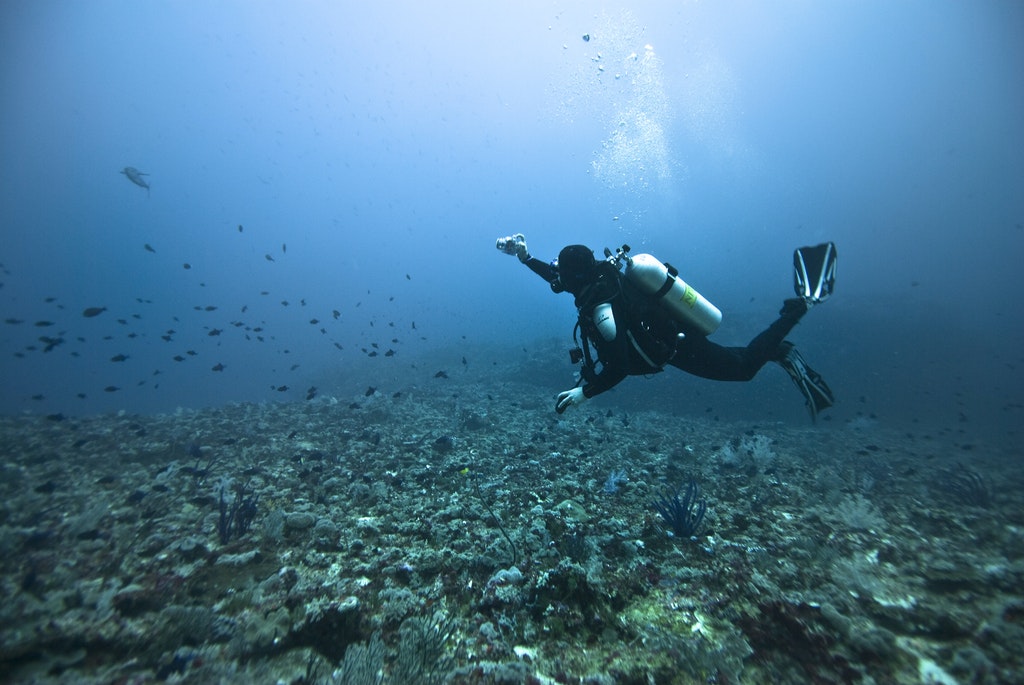 CATAMARAN JOURNEY
For those passionate about nautical experiences, embark on a tranquil adventure as you set sail on a luxury catamaran through the turquoise lagoon waters. Feel the sun on your skin and the gentle tropical breeze in your hair as you admire the majestic beauty of the boundless ocean. A romantic experience for two, promising magical and unforgettable moments as you admire dolphins jumping from the warm turquoise waters on board a Topcat F2. Tailor bespoke charters with the love of your life. Sail to a nearby private sandbank and indulge in an exotic picnic with fresh ingredients from the island. Cool off in the surrounding lagoon waters and experience rare moments with vibrant marine life and colorful corals. Experienced sailors can sail the catamaran themselves with the guidance of a dedicated crew.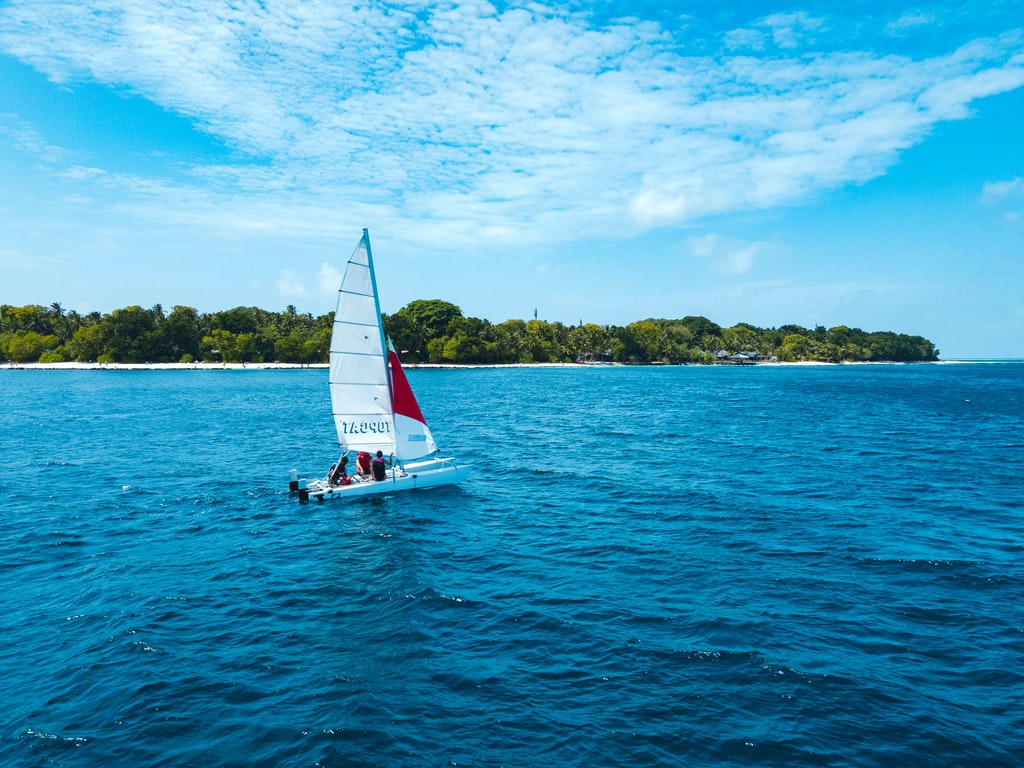 DISCOVER HANIFARU BAY
One of the world's most renowned manta ray hotspots, Hanifaru Bay, is located just a short 15-minute boat trip from Royal Island Resort. Couples can discover rare encounters with the magnificent Manta Rays as they glide through the turquoise waters filtering microscopic plankton. If lucky on a good day, you may get to swim with over 100 mantas together in the bay as they congregate to filter feed on the abundance of plankton. Capture spectacular moments to last a lifetime with your loved one as you experience this oceanic phenomenon together.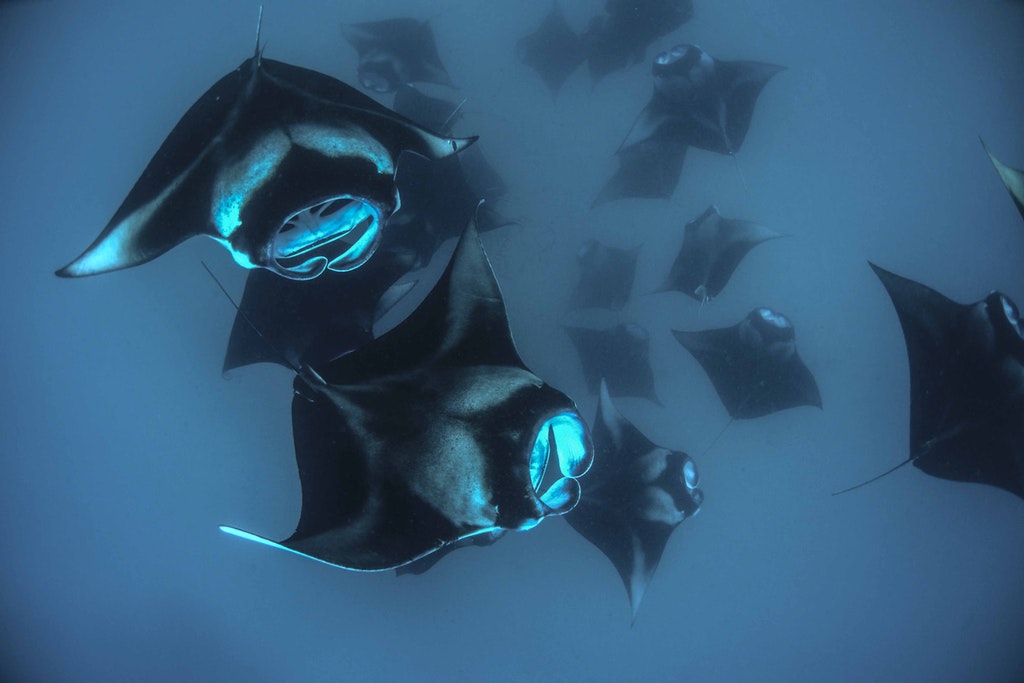 EXHILARATING SEABOB
Adrenalin seekers will relish the opportunity to explore the vibrant house reef with the energetic Seabob, designed for the warm shallow waters surrounding the island. After a 5-minute orientation, couples can rent Seabobs for 15 or 30 minutes at a time. Couples will be provided with the necessary equipment at Royal Island Resort, including marks and vests if needed. An adventurous and thrilling experience to dive into during an unforgettable vacation.