A Sensational Gourmet Adventure Awaits at Baglioni Resort Maldives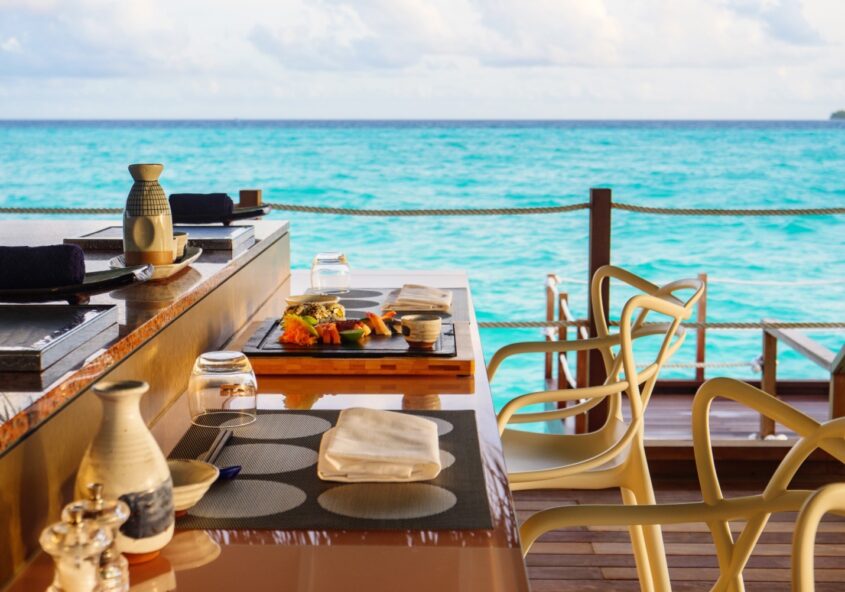 Baglioni Resort Maldives is the first Italian luxury resort in the heart of the Indian Ocean. Located on the island of Maagau in Dhaalu atoll it offers an unforgettable stay with a blend of sports, relaxation, and prestigious gourmet dining to suit its guests.
The resort offers an array of food and drinks from breakfast to after dinner, all in their signature Italian style. Four superb restaurants serve gourmet dishes from all over the world, the finest Italian cuisine, authentic pizza and a kids menu crafted especially for younger guests, private bespoke dinners, wine tastings, and aperitive for two at sunset at your villa.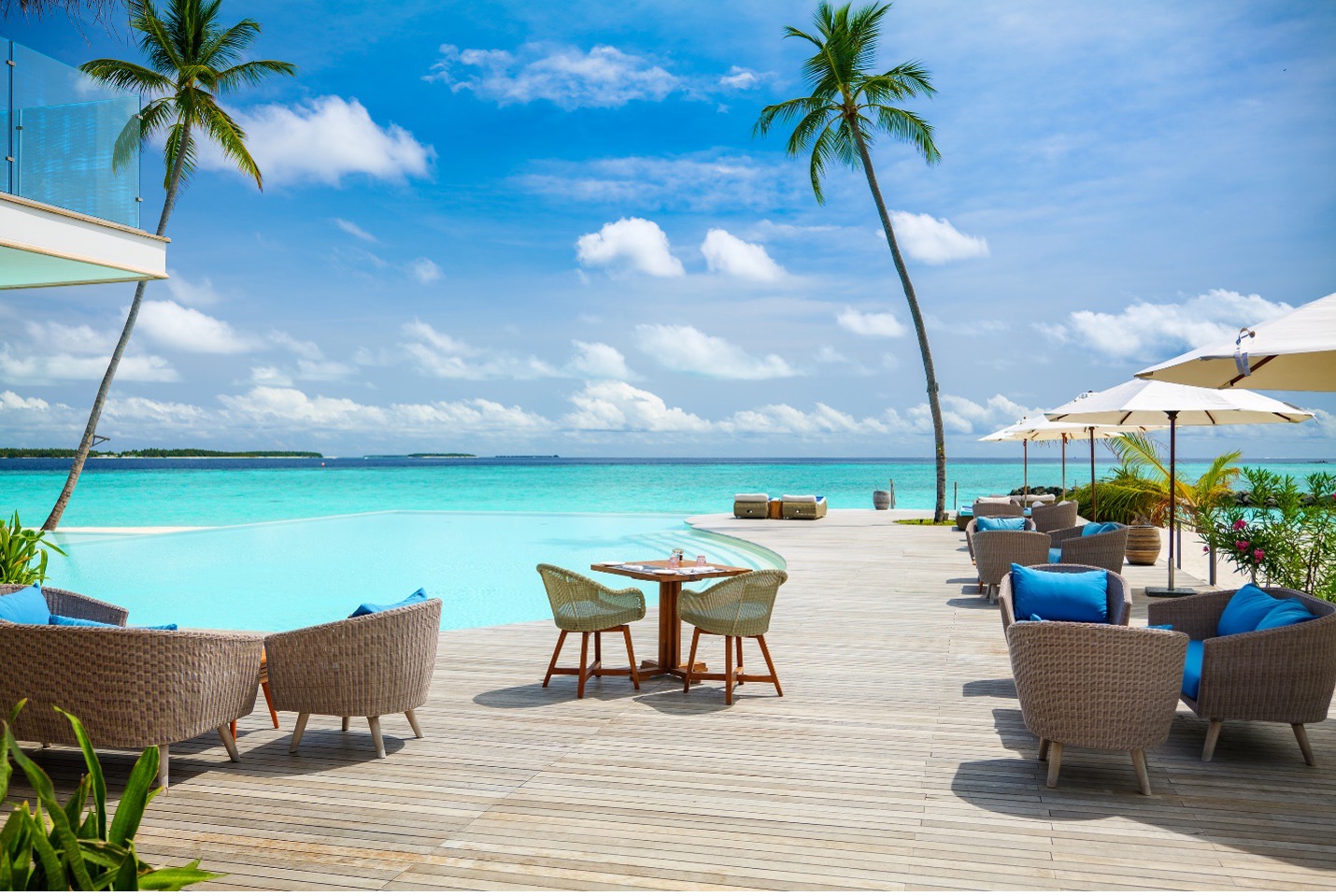 The Baglioni Resort Maldives pool bar is the perfect place to luxuriate in after an energizing freshwater swim. During the afternoon, the bar offers a delicious selection of snacks and sharing plates to enjoy nearby the swimming-poo.
Later in the evening guests can enjoy some tempting appetizers with a glass of Italian sparkling wine. Then a live music or traditional dancing add to the experience of a truly special evening.
"Umami" – the Japanese Restaurant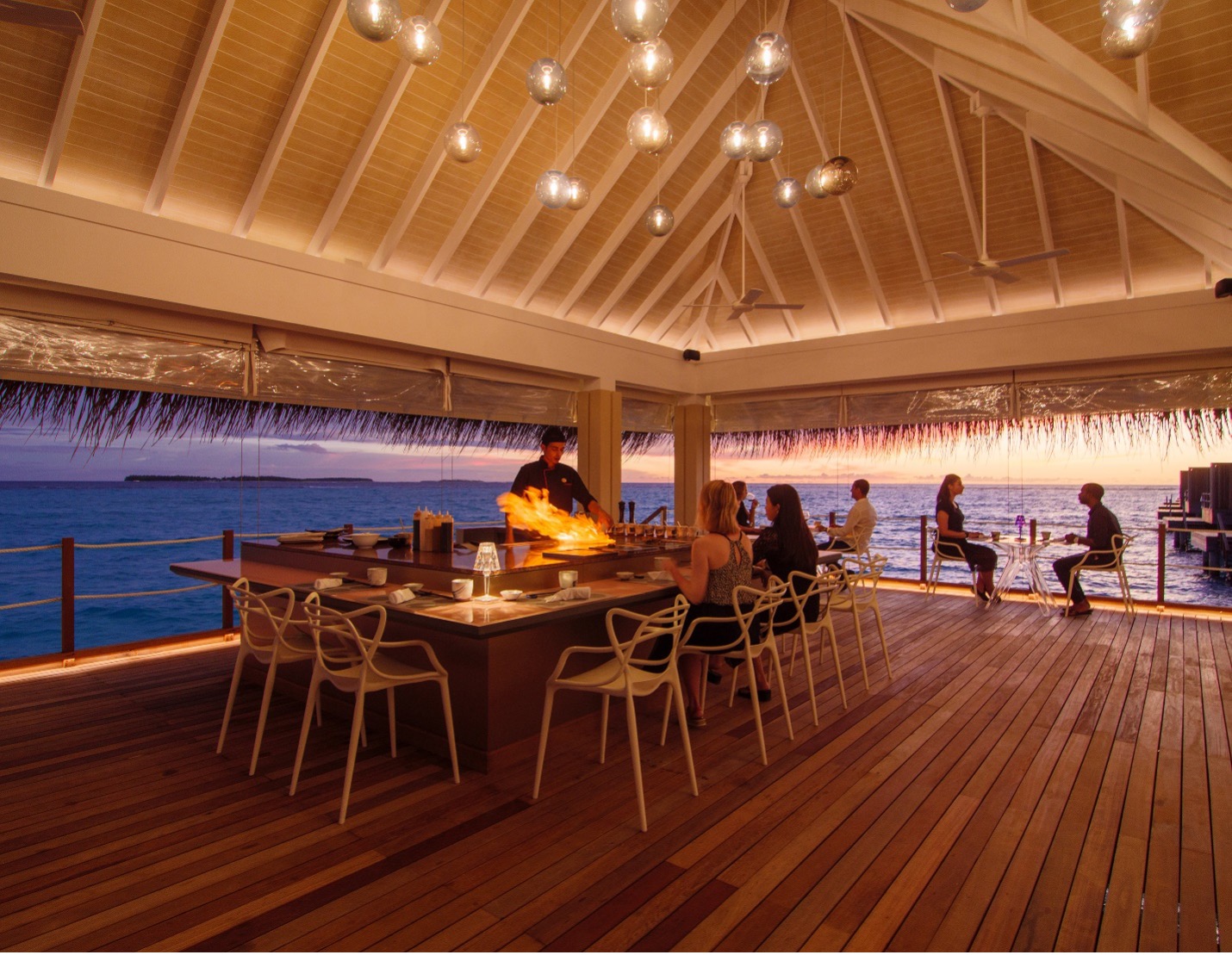 The gourmet culture of Japan perfectly compliments the style of Baglioni Resort Maldives, with the perfect harmony of form and style together.
The consummately crafted dishes marry a love of design with a meticulous insistence on the finest quality ingredients. In the evening, the chefs dazzle the guests with a prestigious a' la carte dinner menu.
Guests can also experience Teppanyaki hot plates cuisine: the live cooking station will seduce your taste buds with the freshest and top-quality ingredients.
"Gusto" – The Italian Restaurant
The Gusto Restaurant, overlooking the ocean, is a triumph of traditional Italian recipes. Gazing across the ocean, this is the ideal location for a romantic dinner under the stars, with the seductive murmur of the waves in the background. The menu offers traditional Mediterranean dishes with a contemporary twist and a scrupulous eye for the ingredients.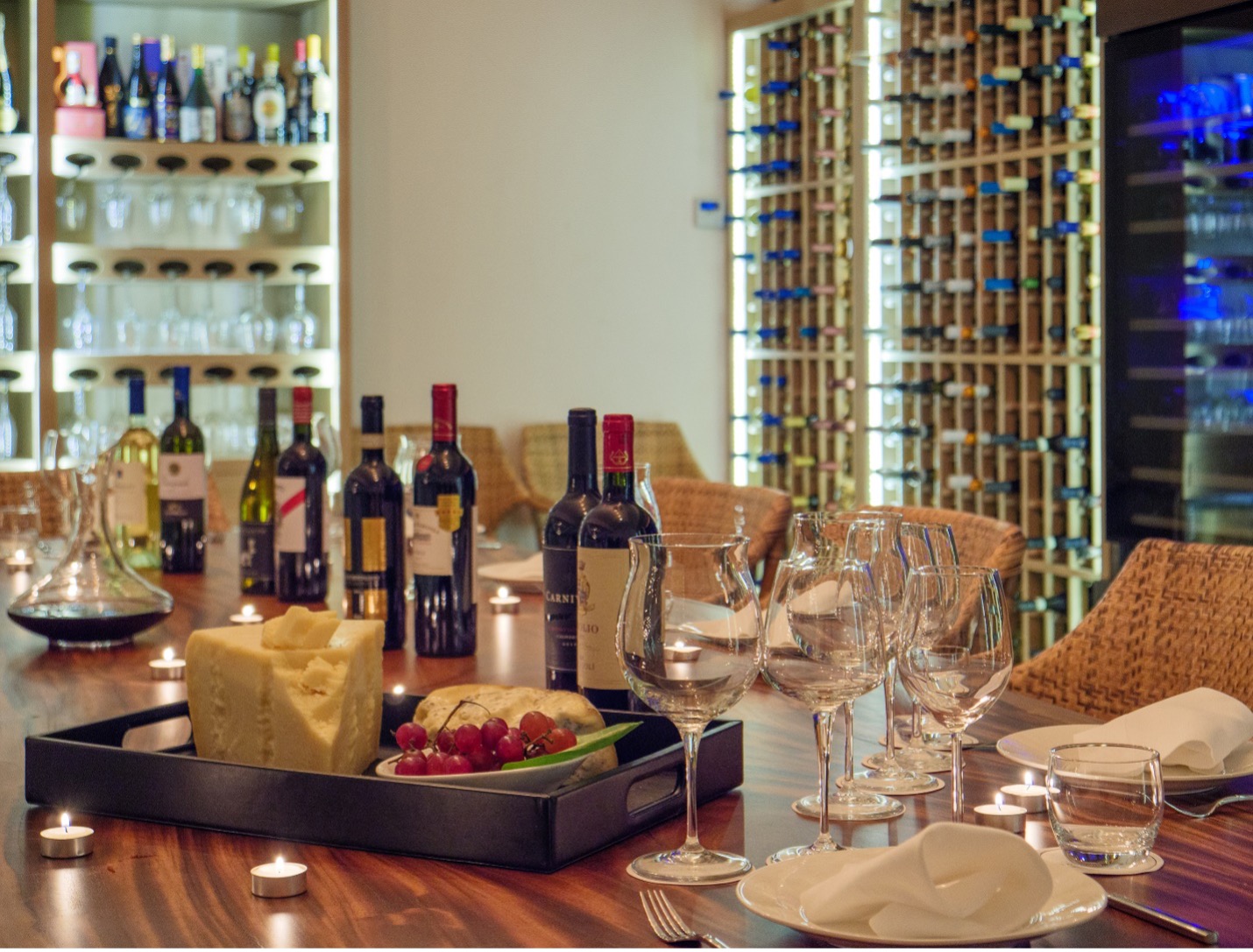 The exclusive modern wine cellar full of fine Italian labels, and more is the perfect cherry on the cake, a place that adds quality, and research to the restaurant.
"Taste" – The International Restaurant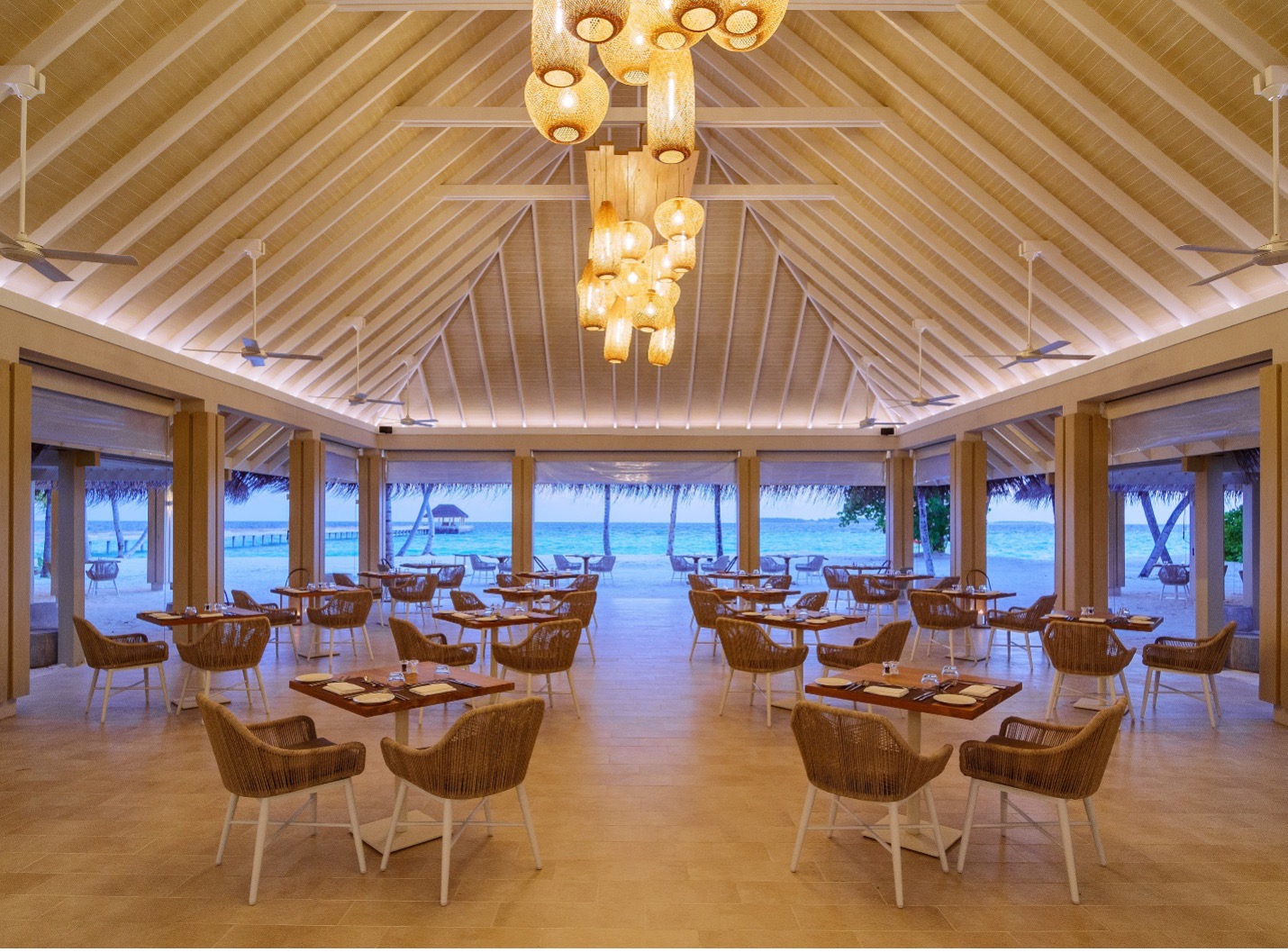 The Taste Restaurant fascinates with its international culinary offer, and guides guests through a journey made of traditional and innovative recipes.
The taste restaurant presents its own blend of the fine international cuisine at breakfast and dinner for those with a spirit of culinary adventure. Guests can begin their day with a delicious continental and Asian buffet breakfast at the Taste restaurant.
In the evening, the restaurant offers a buffet dinner or à la carte proposal of international fusion cuisine featuring intriguing combinations of selected wines.
For more information and bookings, please visit: https://www.baglionihotels.com/branches/baglioni-resort-maldives/