Arbaaz Khan and Giorgia Andriani are Basking in a Maldives Getaway at Amaya Kuda Rah Maldives Resort!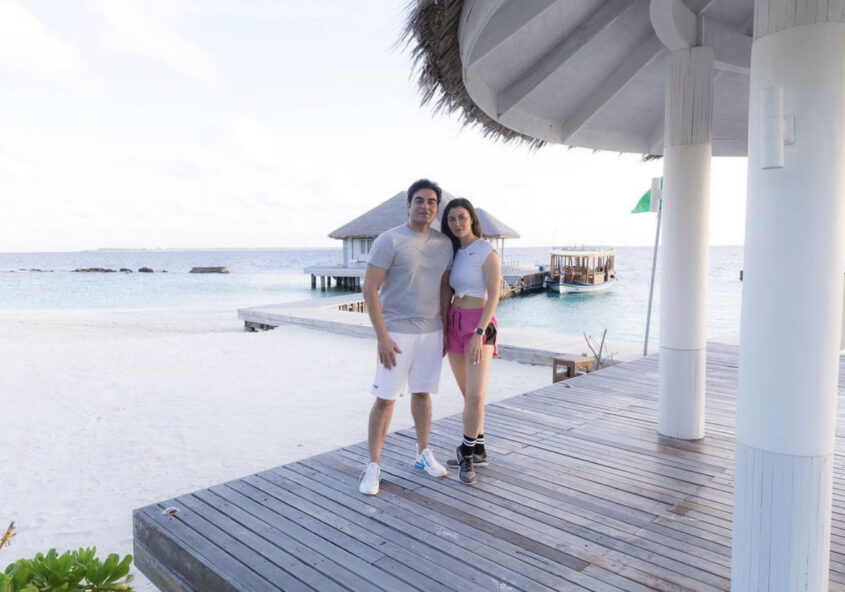 Arbaaz Khan and Giorgia Andriani were recently seen holidaying in the Maldives. The couple stayed at Amaya Kuda Rah Maldives Resort.
Arbaaz had shared a series of pictures from their getaway on Instagram as the couple posed with the blue waters in the background. They were also seen having a good time at a sunset cruise.
Giorgia, too, had shared a picture from the stay and captioned it "Swinging it" while posing on a swing by the sea.
A luxury boutique resort in the Maldives, Amaya Kuda Rah is an island sanctuary where the ocean beckons you to come live and love at one of the finest Maldives luxury resorts. Guests can also dive into an underwater world at the nearby Kuda Rah Thila, celebrate romance on a sunset cruise and find inner bliss at the spa. The resort is ranked high in the minds of holiday seekers the world over for its exceptional in-resort offerings that include its very own discotheque and private pools as well as its unique, customized dining experiences. With their personalized service, attention to detail and elevated standards of sanitation and safety protocols, Amaya Kuda Rah has won the hearts of its discerning clientele.