Art Week By Pullman Maldives Showcases Rich Maldivian Culture and Traditional Crafts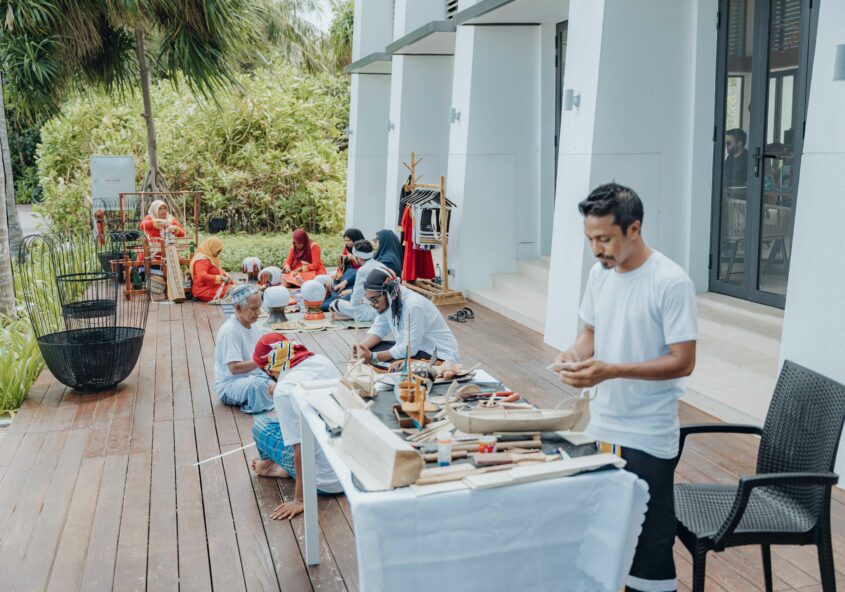 Pullman Maldives Maamutaa, an exquisite resort nestled in the pristine Maldives, recently hosted Art Week 2023, an enchanting event that celebrated the Maldives' rich cultural heritage and traditional crafts. This captivating gathering brought together skilled artisans and local residents from the nearby GA. Villingili, fosters a delightful exchange of cultures and provides tourists with a unique opportunity to delve into the diverse artistic traditions of the Maldives.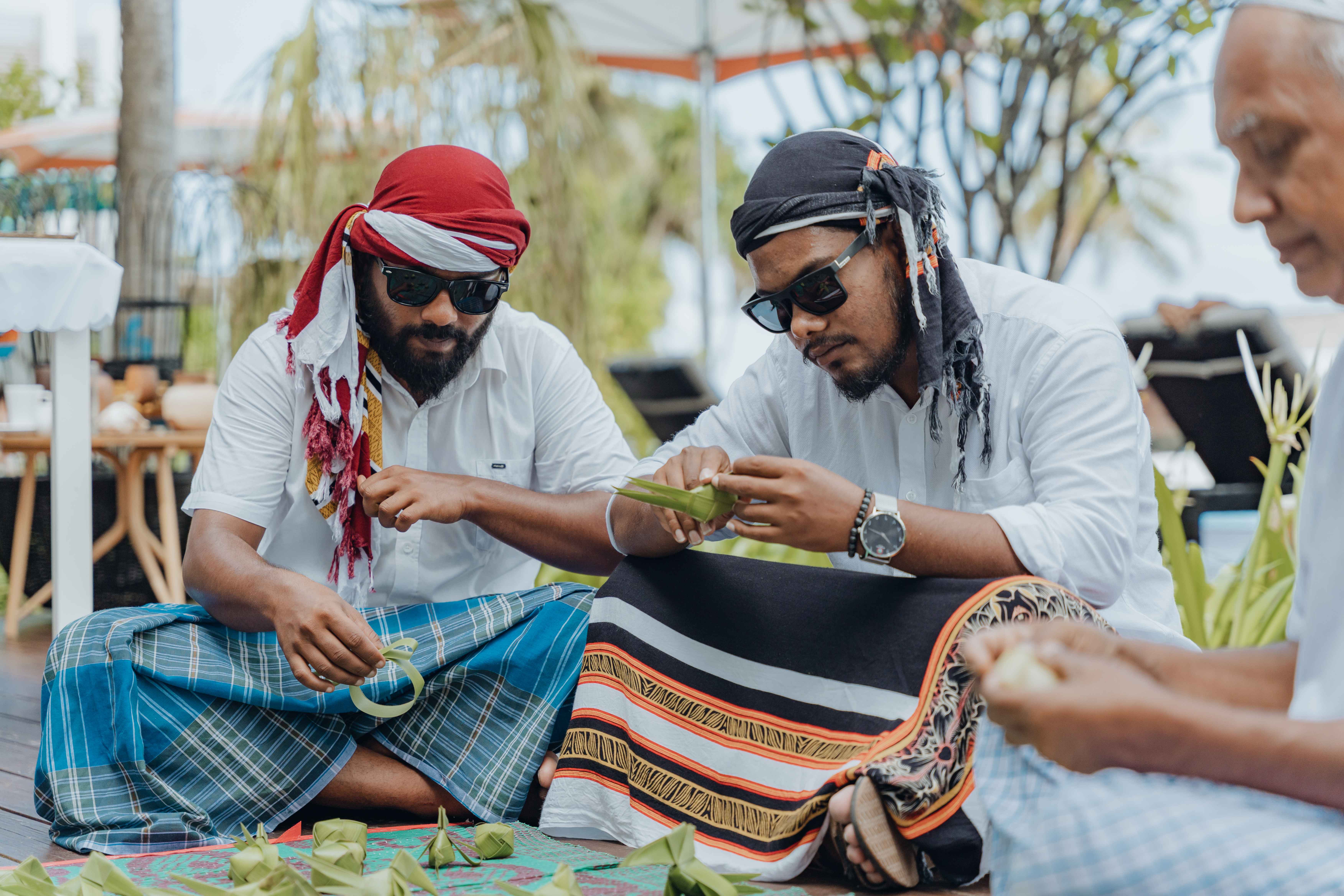 Art Week by Pullman served as a captivating gateway to Maldivian culture, fully immersing visitors in the ancient crafts and time-honoured traditions that define this archipelago. The event showcased exceptional creations by local artists, providing a captivating glimpse into the remarkable cultural heritage of the Maldives. Attendees were treated to a captivating display of traditional crafts, including the intricate art of "Kunaa Viyun" mat weaving, the masterful craftsmanship of "Liyelaa Jehun" lacquer work, and the meticulous process behind creating the traditional Maldivian dress known as "Libaas." These exquisite exhibitions mesmerized guests with their exceptional beauty and intricate details.
Throughout the week-long event, visitors were treated to a captivating array of experiences. The rhythmic beats and melodious chants of boduberu, a traditional Maldivian drumming and singing performance, added an enchanting touch to the festivities, infusing the atmosphere with a sense of celebration and cultural immersion.
To complement the artistic ambience, the resort's talented beverage team skillfully crafted an array of art-inspired cocktails for guests to savour. These delightful concoctions were served at the resort's dining outlets and bars, allowing guests to indulge in unique flavours while fully immersing themselves in the creative atmosphere.
Nestled amidst the azure waters of the Indian Ocean, the resort provided an idyllic setting for the week-long festival, renowned for its opulent accommodations and breathtaking natural beauty. Pullman Maldives offered a serene sanctuary where visitors delighted in vibrant cultural experiences and immersed themselves in the stunning surroundings.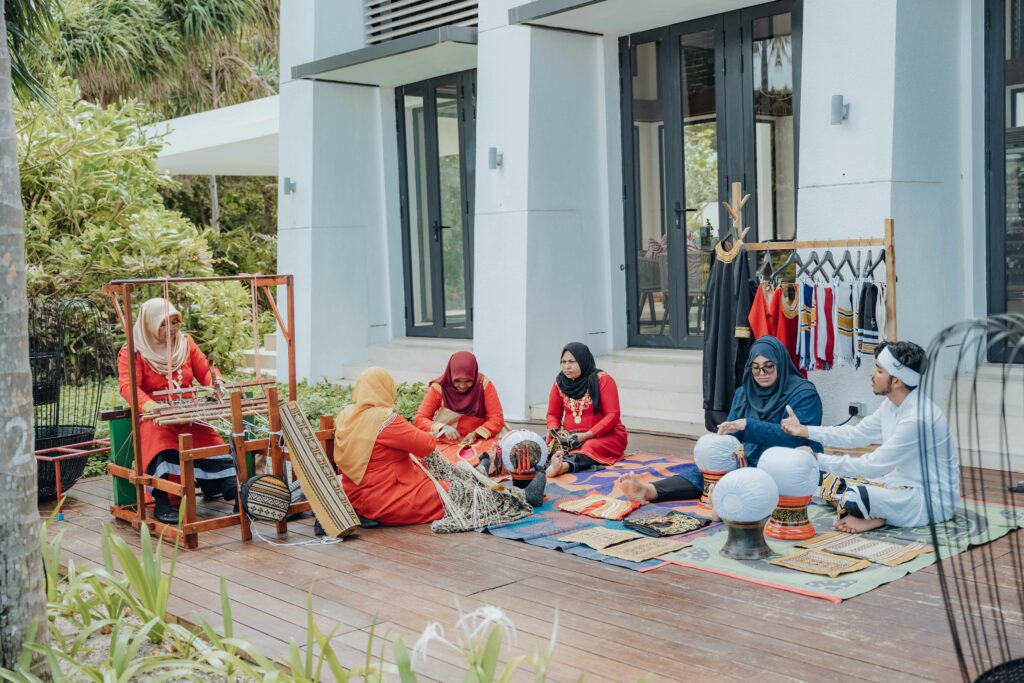 Art Week by Pullman not only entertained but also played a pivotal role in preserving the cultural heritage of the Maldives. By providing a platform for local artisans and small crafters, the event encouraged the perpetuation of traditional craftsmanship, ensuring that ancient techniques and artistic traditions continue to thrive for generations to come. The resounding success of Art Week by Pullman underscores the resort's unwavering commitment to celebrating the local culture and fostering a profound appreciation for the rich heritage of the Maldives. Through such initiatives, the resort creates indelible memories for visitors while actively supporting the preservation of traditional crafts and art forms.
As tourists bid farewell to Pullman Maldives, they carry cherished memories and newfound admiration for the captivating Maldivian culture and the exceptional talents of its people.