Bespoke Spa and Wellness Experiences in the Maldives!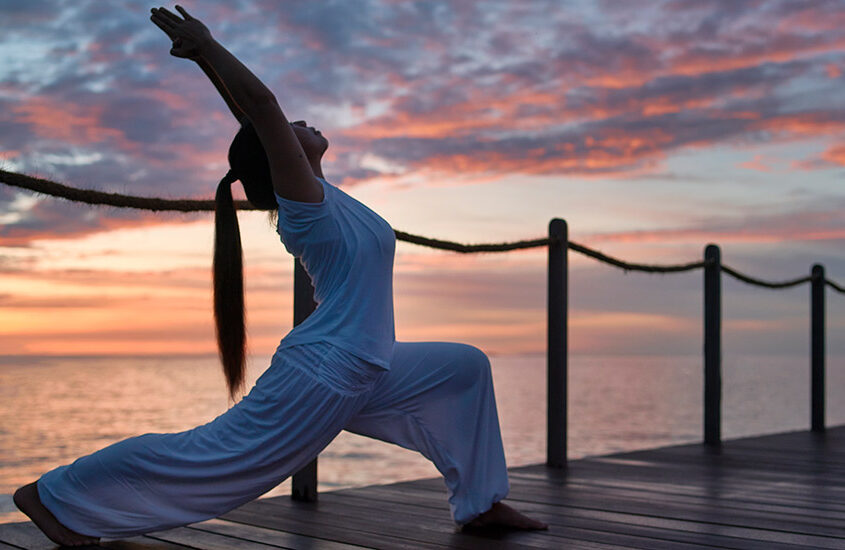 The Maldives has always been known as an exquisite island destination for honeymooners, divers and other travellers for the mesmerising beauty and excitement, however this tropical haven is now a growing destination for wellness tourism.
Many travellers look beyond the standard spa experiences and have started seeking more of a holistic approach to wellness and their wellbeing. Alternate forms of healing and fitness activities are being sought out. Many resorts provide travellers with the chance to soothe their mind, body and spirit and shape their personal journey through world-class yoga and fitness facilities, ancient healing techniques and spa treatments at the same time as exploring the beauty of Maldives.
Here are some of the resorts offering you transformative wellness experiences.
Kagi Maldives Spa Island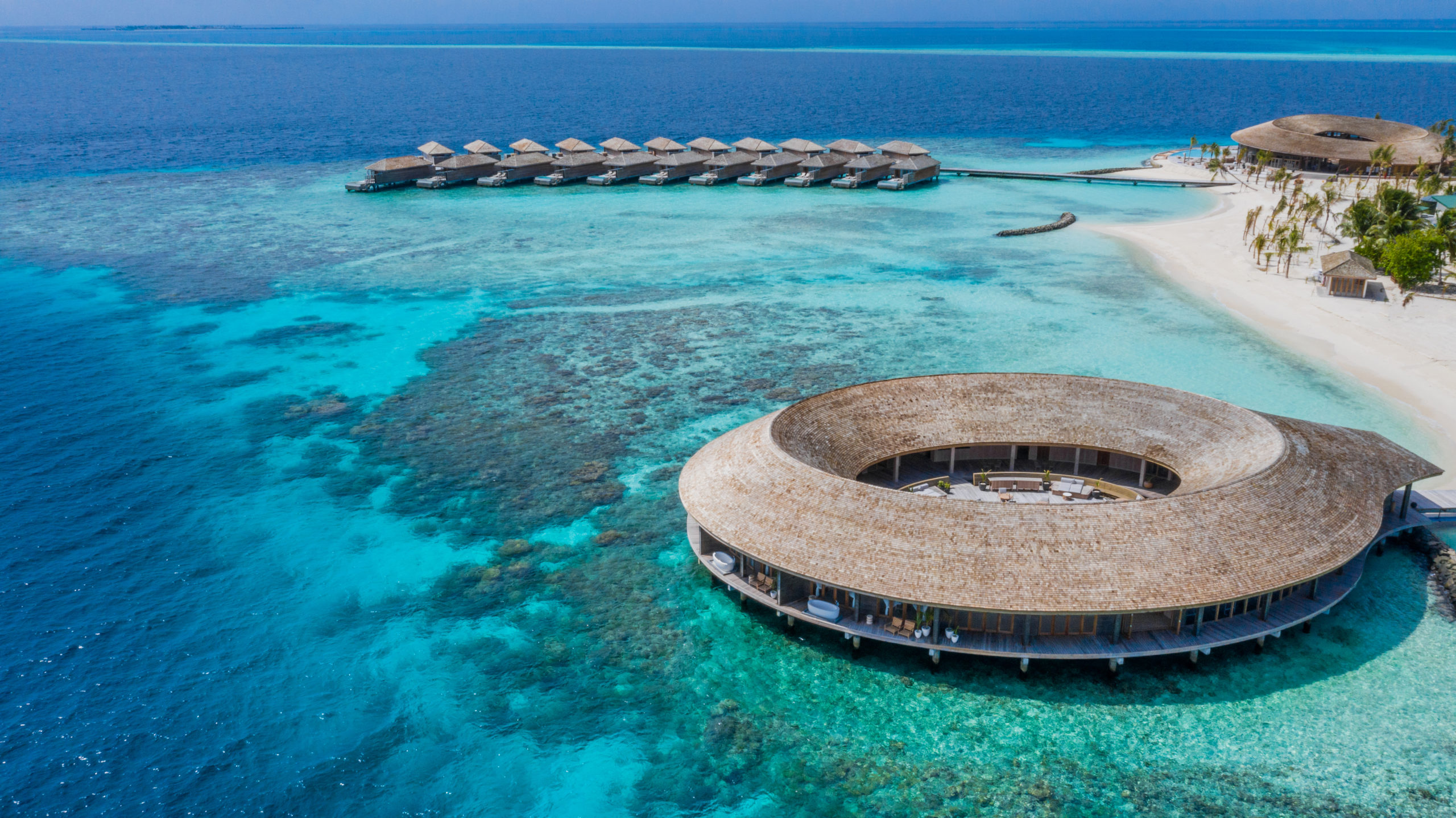 Kagi Maldives Spa Island, is a true sanctuary for the senses that offers the perfect setting to slow down and immerse into self-discovery and self-care for a more balanced and authentic life. Ideal for solo and couple travellers, Kagi's Lifestyle Retreats provide a comprehensive programme consisting of yoga and meditation, blissful massages and holistic healing, alongside nourishing meals and locally-inspired experiences for the ultimate healthy holiday.
The resort's fully-integrated wellness hub is a highlight of the experience. Located at the heart of the island and floating atop the turquoise lagoon waters, Kagi Maldives' 1500-square-metre The Baani Spa is a destination in itself. It comprises four treatment rooms with outdoor bathing facilities and a relaxation lounge, a well-equipped yoga and sound healing studio, steam rooms, state-of-the-art fitness centre, and a wellness boutique.
Soneva Fushi & Soneva Jani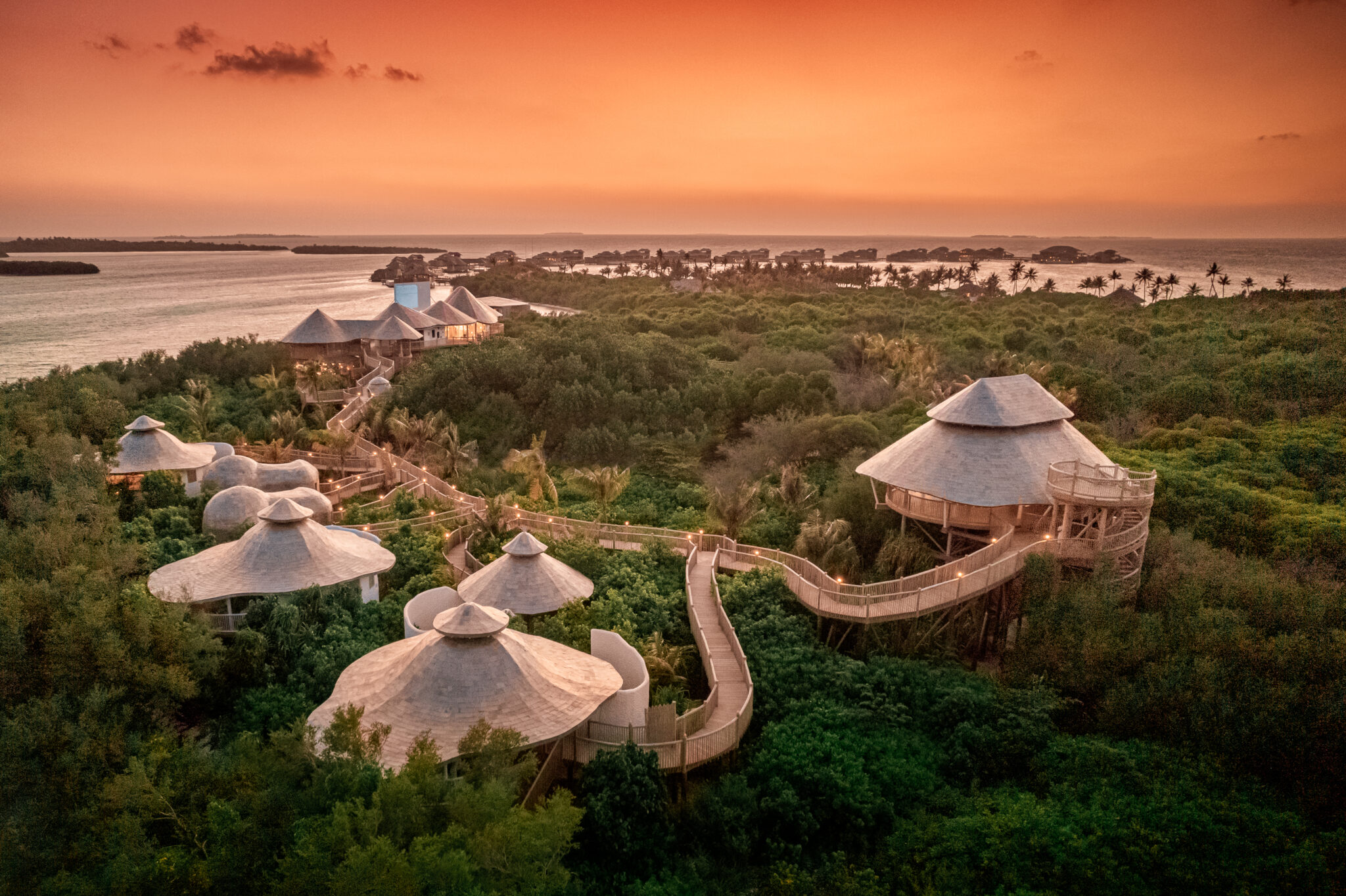 Soneva recently launched Soneva Soul, a new wellness brand that combines thousands of years of ancient healing with modern science and medicine to reconnect mind, body, and soul.
This unique, transformative wellness concept builds upon Soneva's experience at the forefront of the luxury hospitality and wellbeing industry over the last 26 years. The result of the knowledge and expertise gathered along Soneva's journey will offer unique wellbeing services in the ultimate healing environment, providing balance, innovative healing and health optimisation.
Offering each guest a personalised pathway to health, happiness and fulfilment, Soneva Soul will encompass resort spas; movement, sleep, yoga and meditation programmes; wellness and lifestyle products; a global network of acclaimed wellness specialists; and innovative, regenerative modalities and medical services. Working in partnership with each guest, Soneva Soul's wellness experts will curate a wellness journey that supports every aspect of their life. This includes rest, recovery and regeneration as well as detoxification, movement, and optimisation, following principles such as balance, mindful living and self-care.
Raffles Maldives Meradhoo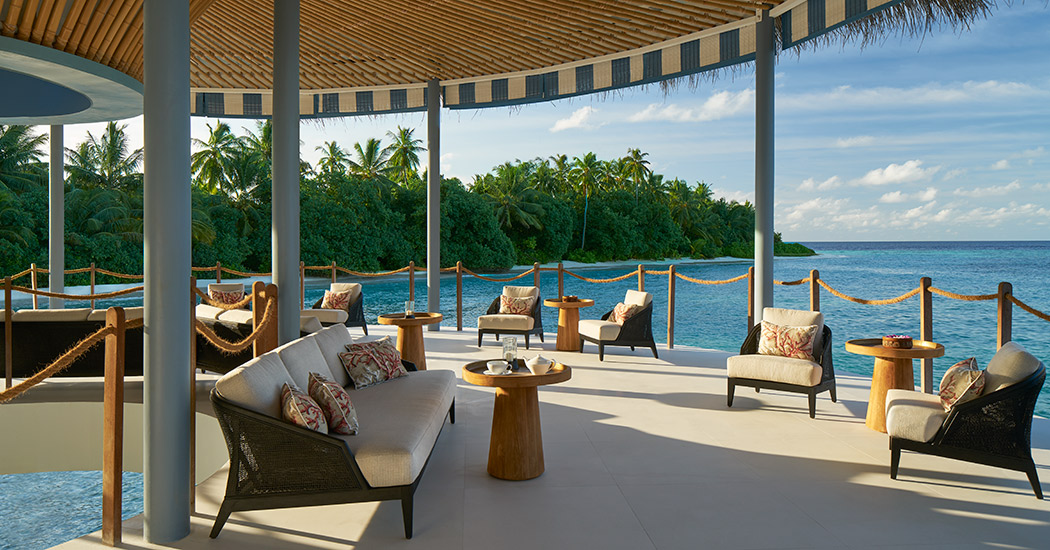 The wellness treatments at Raffles combine the power of nature with ancient rituals to heal, soothe, nourish and uplift or the innovative beauty treatments, the therapists will ensure that you have the finest, most personalised wellbeing experience. You will find a high-quality, well-equipped fitness center in their spa. The Life fitness® at Raffles provides spacious, customized, wellness areas and supplies fitness facilities to meet all your needs. In addition, the garden jogging track, outdoor pool and clean, calm lagoon offer environments in which to keep up your regular fitness routine in the fresh, open air.
With luxury in mind, each chosen brand for the Raffles Spa is proven in delivering results-driven treatments which are tailor-made to suit the needs of the valued travelers. Environmental sustainability is considered whenever and wherever possible, reflecting their social responsibilities as a brand. Complementing the magnificent setting of their private treatment rooms are the signature experiences. Every aspect is carefully designed to offer a sensory journey that reflects the unique setting of Maldives.