Celebrate a Monumental Night with Michael Canitrot at the Intercontinental Maldives Maamunagau Resort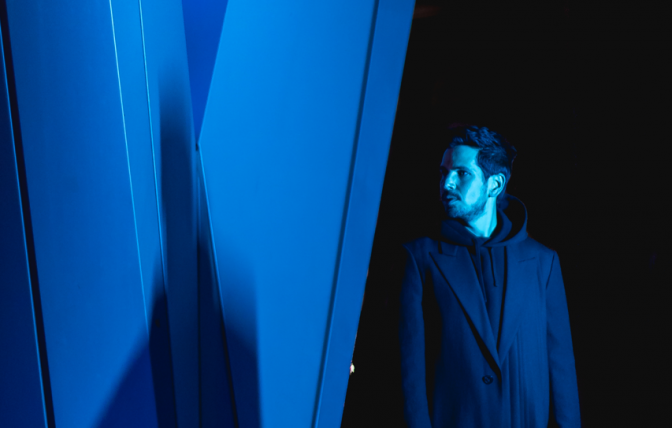 Escape the everyday as InterContinental Maldives Maamunagau Resort unveils a series of bespoke guest experiences throughout 2021 and 2022. This 16th to 18th December 2021, the resort will welcome internationally renowned French DJ and Producer Michael Canitrot to light up the night as he plays a series of live sets at some of the most breathtaking venues at the resort.
From Paris to LA, Amsterdam to Brazil and Tokyo, Michael Canitrot has been DJ'ing in some of the biggest clubs in the world, hosted high-fashion events for Dior, Chanel and Cartier and took over the world's most famous red carpet – the Festival de Cannes – playing live to a global audience for over 10 years. This year, Canitrot together with UNESCO, the French government, the national media and several major partners have been turning heritage venues in France into moving art pieces. Aptly named the 'Monumental Tour', French President Emmanuel Macron credited Canitrot for his innovative and visionary mind of using historical French landmarks to showcase his art through sound, light, and projection mapping technology, for a good cause – funds raised are being channeled to the ongoing maintenance of these landmarks. Legendary venues being lighted up throughout 2021, include The Whale Lighthouse, the world-renowned Mont Saint-Michel, the Automobile International Museum – the largest automobile museum in the world and home to 450 vintage cars including the rarest and most valuable and Pierrefonds Castle.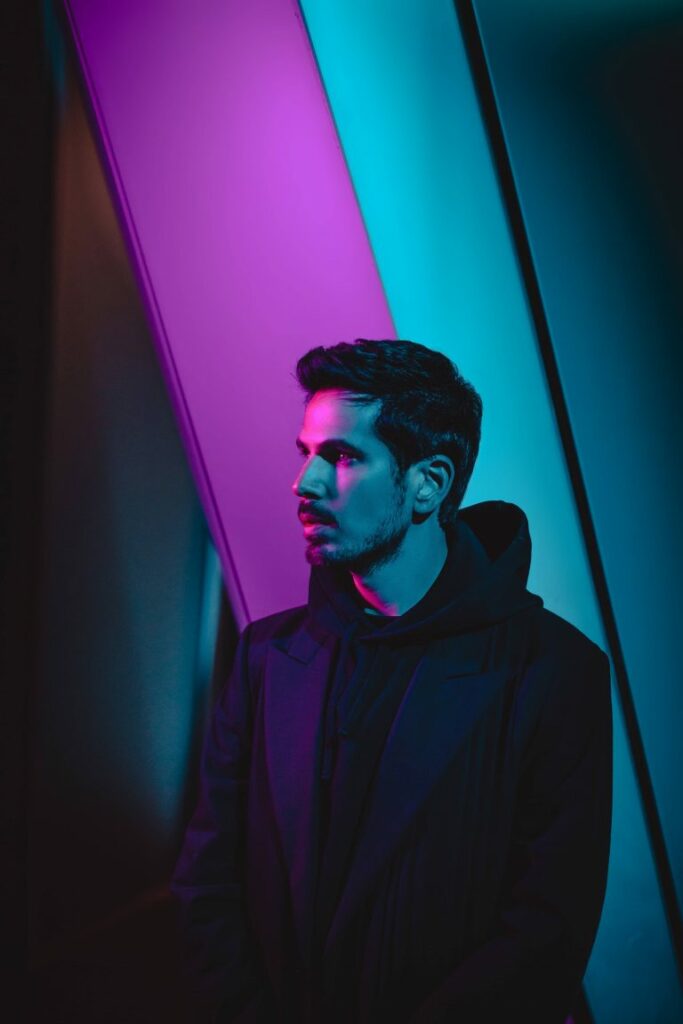 December 16th , 2021
Jetting in from his Monumental Tour and arriving at InterContinental Maldives Maamunagau Resort for the first time, be immersed in Michael Canitrot's breathtaking sunset session whilst overlooking unrivalled ocean views from the decks of our Sunset Bar. Embark on a discovery of flavours as guests are invited to sip on our delicious signature 'ice balls' infused with indigenous flavours from the Maldives curated by Canitrot and our Island Mixologist in honour of InterContinental's 75th Anniversary.
December 17th, 2021
On the second night, with The Lighthouse as their towering backdrop and as guests dine on an array of freshly caught seafood grilled under crackling flames of wood fire and Mediterranean-inspired delicacies, dance the night away as Canitrot lights up the night sky with mixes from his renowned Monumental Tour and his highly anticipated single, 'Falling' – accompanied by live traditional Maldivian Bodu Beru drumming, for the first time.
December 18th , 2021
On his third day, Canitrot will bring The Collective to life, as guests sit back and enjoy a lazy afternoon poolside session with uninterrupted views of the pristine beach and the ocean on the horizon. Located adjacent to the main pool, The Collective is a bustling hub for guests to wander through The Deli, where freshly squeezed juices, pastries and healthy wraps or sit by the wood-fired oven at the Pizzeria or savour an array of homemade gelato at the Gelato Bar and for a little shopping, the Island Boutique is home to exquisite Maldivian handicraft.
Leaving a piece of his art at InterContinental Maldives Maamunagau Resort, Michael Canitrot will curate an exclusive Spotify Playlist accessible to guests staying at the resort. From a 'Sunrise Walk on the Beach' playlist to an 'Afternoon Splash Chillout' playlist and an 'Evening Sundown Glow' playlist, lay back as they take care of your aural experience at InterContinental Maldives Maamunagau Resort.
Next, they welcome celebrity chef and best-selling author from the Netherlands, Jord Althuizen this December 29th to January 1st, 2022. Championing the art of fire-inspired cooking, Althuizen, in collaboration with our Executive Chef, Joseph Nagy, will be taking guests on a culinary journey with the freshest ocean-caught seafood and the finest meats from around the world.
In early March 2022, they welcome The Marshmallowist – the UK's first artisanal producer of gourmet marshmallows using premium ingredients of whole fresh fruits, organic herbs & spices and boutique alcohol. Hailed by The Observer as, 'the best marshmallows in town' and as quoted in The Economist as, 'they make Mr Wonka's floral ambitions look feeble,' guests at the resort will be in for a week-long sweet treat.
InterContinental Maldives Maamunagau Resort in partnership with guest experiences specialist, The Magnolia Creative Collaborations, aims to inspire guests by creating exceptional experiences for a lifetime of memories.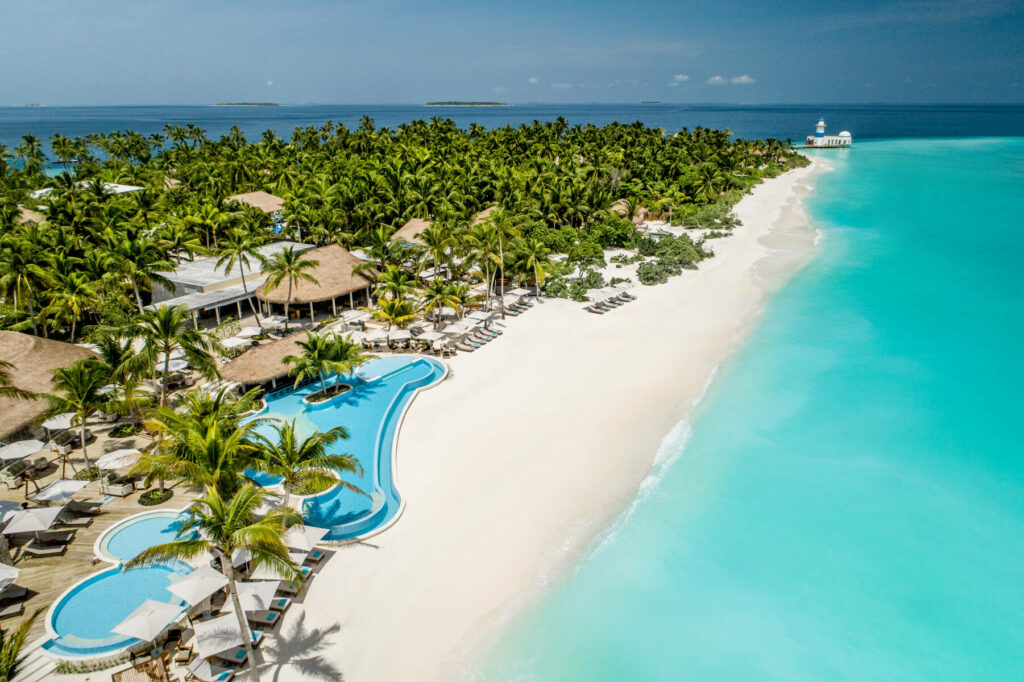 As the world's first and largest international luxury hotel brand with 205 properties around the world, InterContinental Hotels & Resorts has been pioneering luxury travel in new destinations and established, upmarket locations for 75 years. Celebrate the InterContinental Life and experience these exclusively curated events at InterContinental Maldives Maamunagau Resort by booking any of our special offers; all carefully crafted to ensure longer stays and greater privileges.
https://maldives.intercontinental.com/special-offer
InterContinental Maldives Maamunagau Resort is an exclusive destination getaway offering a unique opportunity for those looking to unwind and reconnect in an enviable island setting where exclusive privileges go hand in hand with the personal touch of our signature service at InterContinental Hotels & Resorts' first and only all-Club InterContinental resort. Located in the Raa Atoll; 35 minutes by seaplane from the Velana International Airport, InterContinental Maldives Maamunagau Resort is an award-winning island escape offering beach, lagoon and overwater accommodation, curated dining and wellness experiences, an extensive kids club along with a myriad of recreational adventures for families and couples alike.