Celebrity Chef Bobby Chinn to Showcase Modern Vietnamese Cuisine at The Standard, Huruvalhi Maldives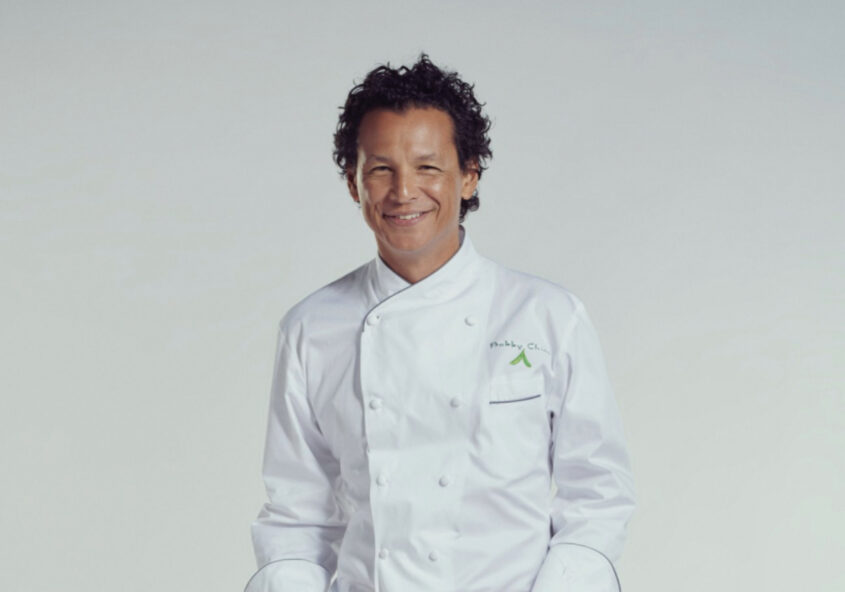 The Standard, Huruvalhi Maldives welcomes top celebrity chef, author and restaurateur, Bobby Chinn to Guduguda, the resort's authentic Maldivian restaurant and the first of its kind in the Maldives, for an exclusive two-week residency from October 1st to 16th, 2021. The first in a series of internationally-renowned culinary showcase, Chef Bobby will introduce modern Vietnamese and Pan-Asian cuisine, with his playful twist of bridging east and west.
Born to Egyptian and Chinese parents in New Zealand and raised across continents, Bobby Chinn draws inspiration from across the globe to craft his signature style to blend Asian flavors with a health-conscious Californian touch. After years of globetrotting, a career in Wall Street, and a stint as a stand-up comedian in San Francisco, Bobby pursued his love of cooking in 1993 under the tutelage of Hubert Keller (Fleur de Lys), and Elka Gilmore and Traci des Jardins (Elka, The Miyako Hotel). He honed his techniques further after as a stagiaire in France before moving to Vietnam in 1995 to open his eponymous and award-winning restaurants in Saigon and Hanoi. He was also credited for elevating modern Vietnamese cuisine to the forefront of the UK culinary scene with the opening of the 'House of Ho' in Soho, London in 2014. His charming personality and natural talent established him as a culinary "rock star" across Asia and the Middle East, from hosting the hugely successful and award-winning 'World Café Asia' TV series on Discovery TLC to becoming a permanent fixture on 'Top Chef Middle East', one of MBC network's highest-rated programs and the most popular culinary show across the Middle East and North Africa. His bestselling 'Vietnamese Food' cookbooks offer a fascinating insight to Vietnamese cuisine and culture.
When not in the kitchen or the studio, Bobby is committed to supporting communities and causes that have been meaningful to him throughout his career. He served as a WWF Ambassador in 2012 promoting responsible seafood production and was appointed Tourism Ambassador of Vietnam for Europe from 2014 through 2017.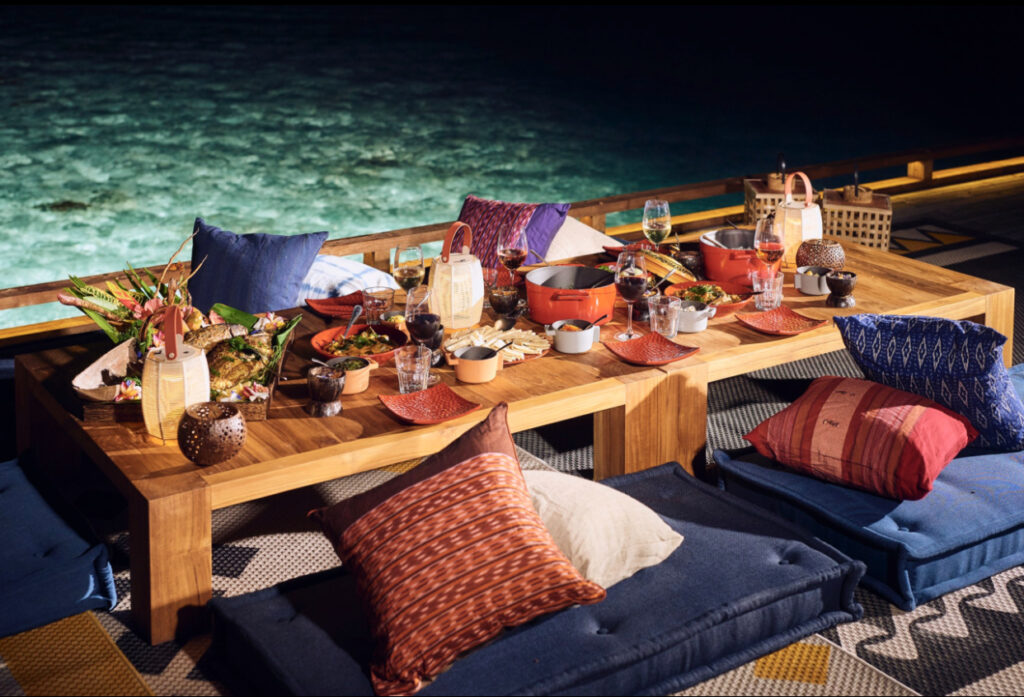 "The Standard is one of the brands that I have always identified with as a place for unmitigated fun. Anything but standard is exactly what I'm going to do as a resident guest chef at The Standard, Maldives," said Bobby Chinn. "We are delighted to host Chef Bobby Chinn as the first of many celebrated international guest chefs at our resort. A highlight on our cultural programming calendar, we believe that Chef Bobby's 'twist' on his culinary creations will elevate our guests' dining experience. We are committed to establishing ourselves as a leading destination in the Maldives drawing on The Standard's collective creatives in culinary, art, music, fashion and activism to curate a unique holiday experience for our guests," said Jesper Soerensen, General Manager of The Standard, Huruvalhi Maldives.
Bobby's specially-curated menu will be presented at The Standard, Huruvalhi Maldives signature restaurant Guduguda, styled in a traditional Maldivian setting, low on the floor on cushions indoor and out, and overlooking the stunning turquoise Maldivian waters. During his two-week residency, from October 1st to 16th, 2021, Chef Bobby will be serving a Modern Vietnamese 5-course set lunch (USD 200), converting family-style meals into a symphony of small plates and a Pan-Asian 8-course set dinner (USD 300).
The set course menu will feature some of his signature dishes; for example, tamarind glazed crab cake; green tea-smoked rack of lamb; lobster cellophane noodles; and chocolate molten cake made from Vietnam's own artisanal chocolate maker Marou.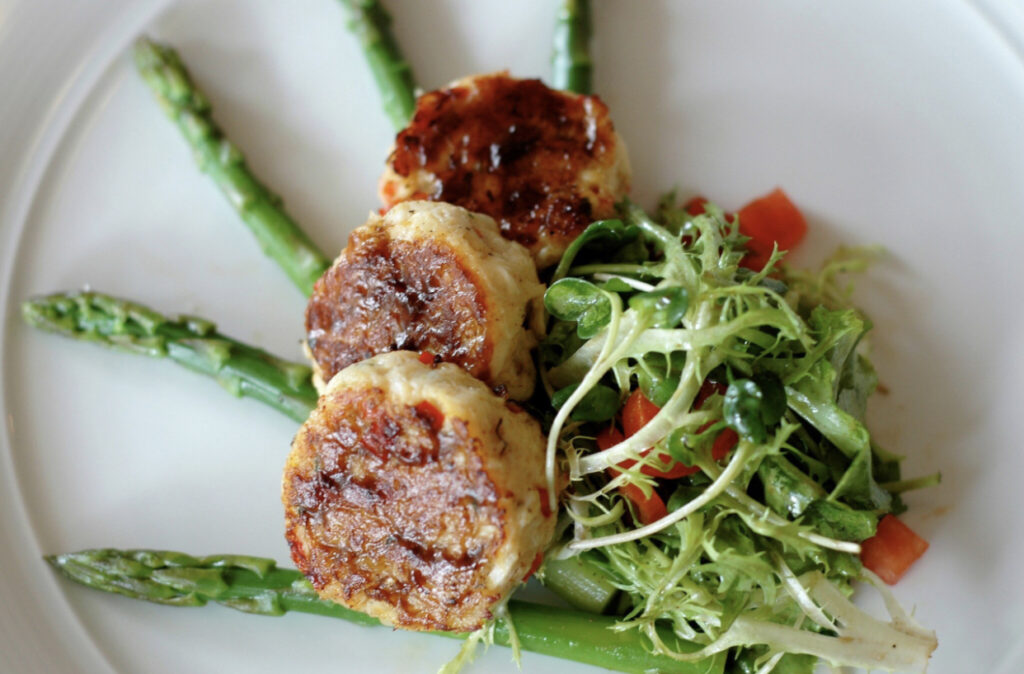 Guests will have the opportunity to sign up for a Masterclass Cooking Workshop on October 3rd (USD 200 per person, limited availability) or book a private Masterclass with Chef Bobby on October 11th (USD 250 per person). Closing our first guest chef residency with a bang, "Dinner with Chef Bobby" on October 16th will offer 10 guests a chance to dine intimately with Chef Bobby himself over a 6-course set menu with wine pairing (USD 450, advanced reservation required.
For reservations and enquiries, please contact The Standard, Maldives Reservations team at mv.reservations@standardhotels.com or click here to visit the web page.