Celebrity Spotting: Indian Artist Tushar Kalia Seen at Angsana Velavaru Celebrating Wife Triveni Barman's Birthday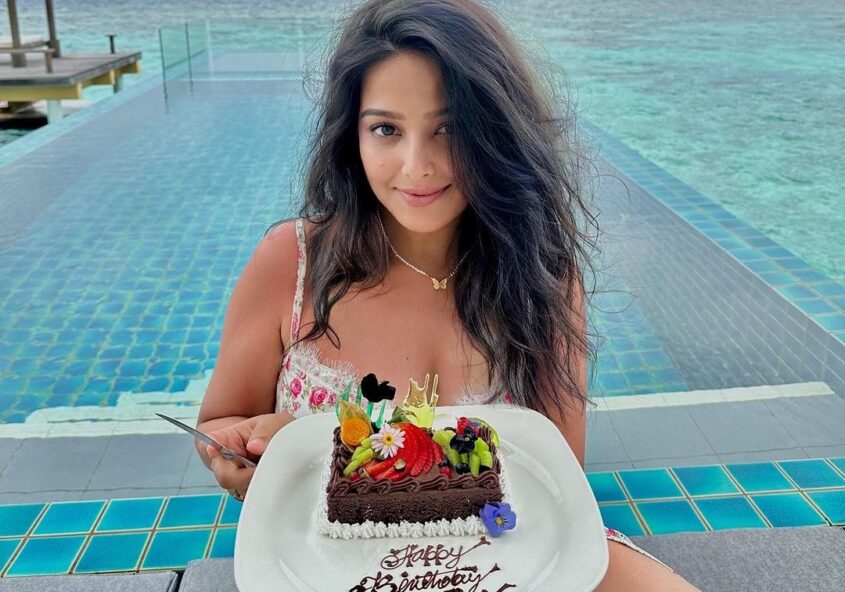 Departing from the typical glitz and glamour associated with celebrity gatherings, Indian choreographer, dancer and actor Tushar Kalia and his wife, Triveni Barman, a model and former beauty queen, opted for the serene ambience of Angsana Velavaru in the Maldives for a heartfelt and modest birthday celebration.
This special celebration was a testament to the couple's longing for a peaceful and profound moment of togetherness amidst the expansive private lagoon in the virtually untouched South Nilandhe Atoll.  Angsana Velavaru, renowned for its all-natural island and unique overwater villas, served as the perfect setting for their significant occasion.
Tushar Kalia and Triveni Barman's choice to keep the celebration understated reflects the deep connection they share and their appreciation for intimate moments that magnify their love as newlyweds. In a world where their every move is often in the spotlight, this event served as a reminder that love flourishes in the simplicity of genuine and heartfelt experiences.
By selecting Angsana Velavaru, winner of the "Best Honeymoon Destination" accolade during the Travel Trade Media Awards and Gala 2023, the couple reaffirmed the Maldives and the resort itself as an iconic destination for romance and cherished memories.
Angsana Velavaru, known as "Turtle Island" in the Dhivehi language, and the first to have an exclusive stand-alone collection of water villas in the Maldives, offers five all-inclusive packages, allowing couples to experience the very best of #AngsanaMoments on their romantic getaway.
For more information and bookings, please visit: https://www.angsana.com/maldives/velavaru