Chase Endless Summers at Le Meridien Maldives Resort & Spa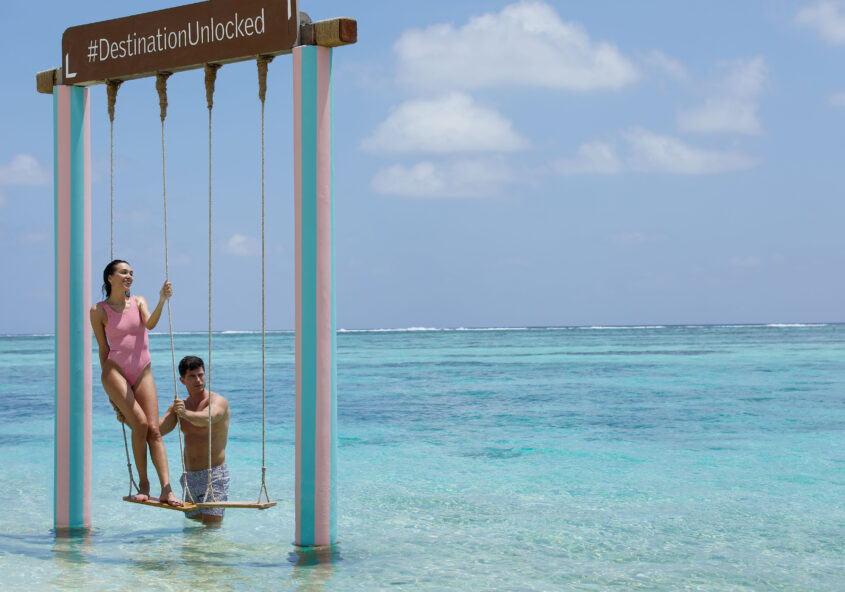 Guests booking an extended stay at a luxury island resort, Le Meridien Maldives, can take advantage of a special offering. 
The stunning resort surrounded by tropical waters and unspoilt beaches in the heart of the Indian Ocean offers guests, who book a stay of four days or more, a complimentary half-board package, including water sports, photoshoot and discounted spa.
The package features a buffet breakfast at the oceanfront Turquoise Restaurant, where guests can start the day with a delicious selection of treats.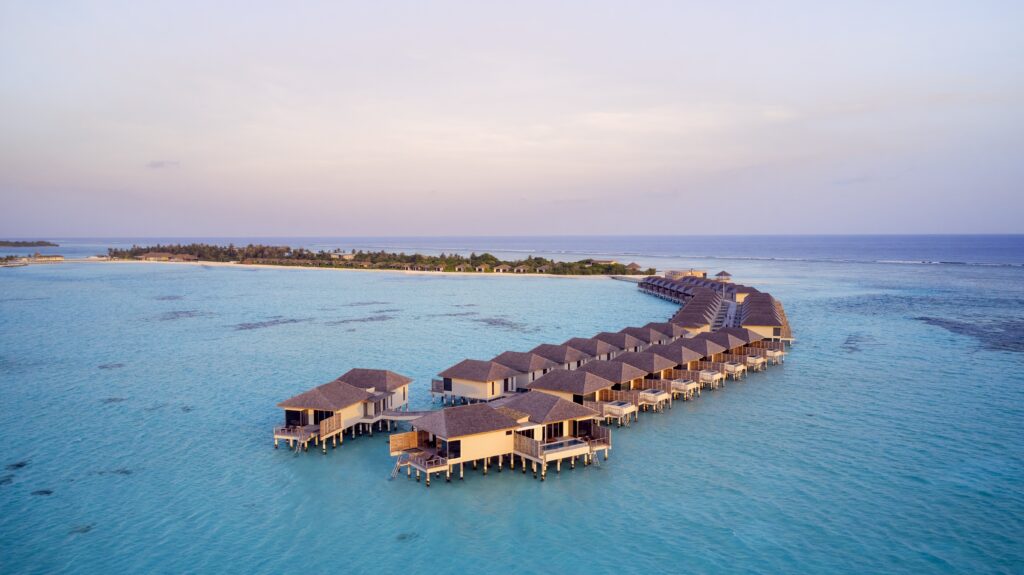 Diners have a choice for their evening meals. Located close to the shore, guests can enjoy beachside dining at Velaa Bar & Grill and savour a three-course menu, which includes grilled seafood, meats and wood-fired delicacies. Turquoise Restaurant offers relaxed buffet-style dining serving Asian and modern European favourites.
The Explore Spa is perched over a turquoise lagoon with clear-panelled floors providing breathtaking views into the coral gardens below. The Spa offers the perfect escape for relaxation and guests can take advantage of a 25% discount as part of the package. There are six bespoke treatment rooms, a Hair and beauty treatment room, a Relaxation lounge and Retail boutique. The spaces have been created to foster tranquillity and relaxation whilst surrendering to the treatments designed to stimulate, engage and invigorate the senses.
Blessed with crystal clear waters, guests can take advantage of complimentary water sports, including kayaking, paddle boarding and snorkelling.
Finally, to capture the precious holiday moment the resort is offering a complimentary 30-minute photoshoot, complete with a picture to take home.
Prices for a night at Le Meridien Maldives start from $460 based on two adults sharing a one-bedroom villa. Valid on stays from May to December 31, 2023.
Book today to enjoy savings on longer stays and wake up to endless ocean views, where the sun never sets on the jet set. For the irresistible offer, visit https://bit.ly/3LPweuM.