Claude Bosi Residency Launches Chef's Table Concept, The Cube At Siyam World Maldives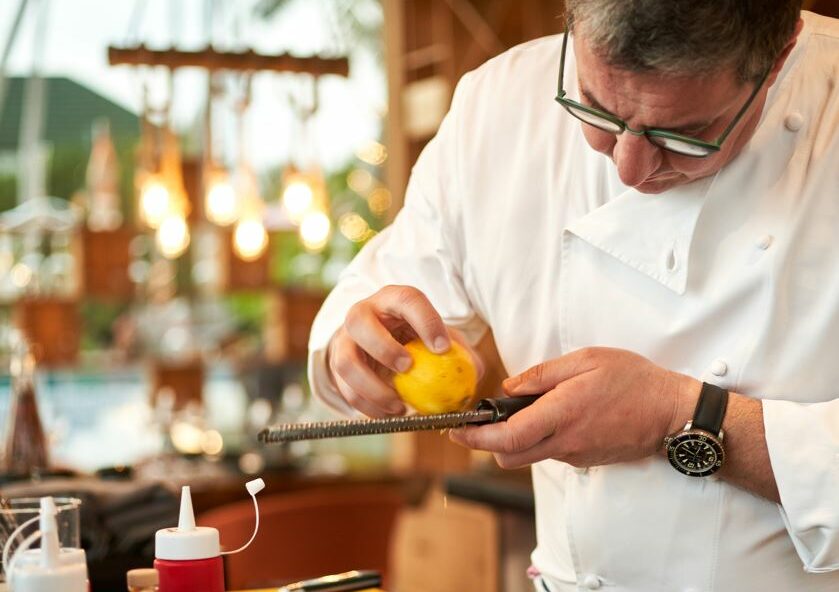 Siyam World, Maldives has sprinkled a double helping of Michelin stardust over the official opening of its new chef's table restaurant, The Cube, with an inaugural residency by culinary legend, Claude Bosi – Chef-patron of Bibendum, located in London's iconic Michelin House. An intimate live cooking concept, The Cube will invite the world's most talented chefs to showcase their passion and skill to a maximum of just eight diners per service as part of its ambitious programme of regular chef residencies.
A contemporary glass-fronted dining space located right on the beach, The Cube offers gourmet guests the theatre of a rare close-up culinary encounter, as each resident chef prepares a specially designed tasting menu right in front of them. For the inaugural chef's table residency, Chef Bosi treated guests to a menu of canapes and small plates inspired by fresh local, seasonal produce: Tarama and ponzu croquette; deep sea local prawns, smoked curry and toasted prawn consommé; green jobfish Grenobloise style; new season morel, Morteau sausage and Palo Cortado dry sherry; local lobster Singaporean style; foie gras crème caramel with Last of the Black Truffles Season; Meyer lemon, coconut and kaffir lime; and Yorkshire rhubarb with black cardamom and green pistachio.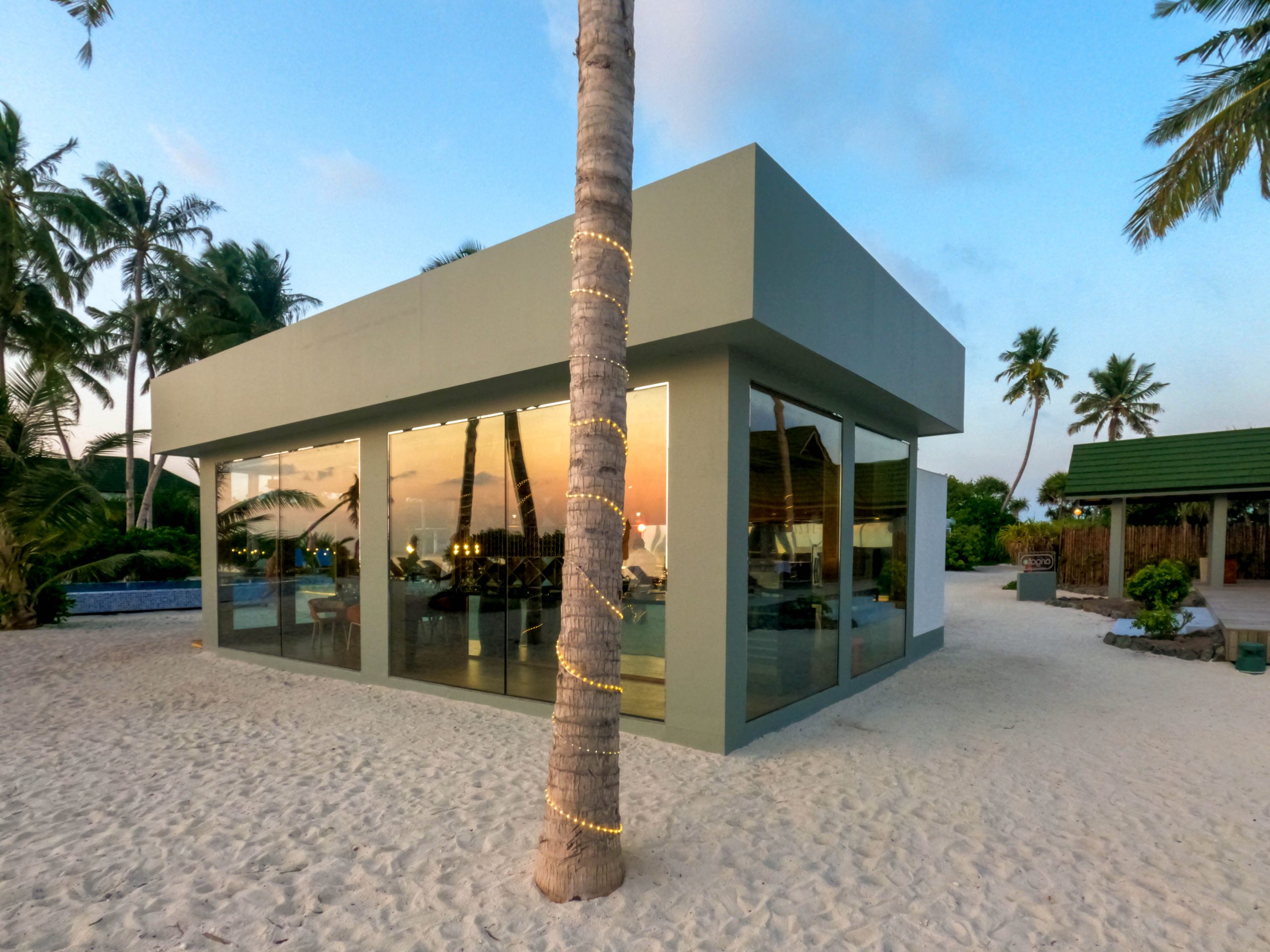 Each course was complemented by wine pairings selected from Siyam World's extensive cellar by the resort's accomplished in-house sommelier, Daniel Fernandez beginning with a Louis Roederer Champagne and a Chablis Premier Cru Fourchaume from Maison Louis Jadot, this transatlantic oenophilic journey took guests from the vineyards of Bourgogne and Champagne to the USA's Napa and Columbia Valleys and back, taking in a Stag's Leap Chardonnay; a Chateau Ste. Michelle Merlot; a Nuits-Saint-Georges from Domaine Faiveley; and a Gewurtztraminer by René Muré, before concluding with Hungary's rare 'King of Wines', a St. Stephan's Crown Tokaji Aszú dessert wine.
Next to enter The Cube will be Sebastian Frank, Chef-patron of Berlin's two Michelin-starred Horváth, who will be delighting Siyam World guests this Easter – further details and dates to be announced soon.
The son of Italian parents who moved to France to open a restaurant, Claude Bosi was raised in Lyon, surrounded by food, where his passion for cooking and working in the kitchen began. Leaving France for England in his early twenties, Bosi took up the position of sous chef at Overton Grange in Ludlow, Shropshire, where he was rapidly promoted to head chef and earned his first Michelin star in January 1999. His second followed within nine months of opening his own restaurant, Hibiscus, in 2000; and in 2004 Michelin's inspectors awarded Hibiscus a two-star rating. Three years later, Bosi risked the restaurant's hard-won accolades to relocate Hibiscus from Ludlow to London; it took just two years for the new incarnation to regain its two-star status.
In 2017, Bosi opened Claude Bosi at Bibendum at the iconic former Michelin HQ in South Kensington, showcasing his signature classical yet contemporary French style and his culinary philosophy of taking a few ingredients of the highest quality to create exquisite dishes. Bibendum achieved a highly coveted two Michelin star rating less than a year after.
Siyam World is an unapologetically quirky, all-embracing five-star all-inclusive island destination that transcends cultures and borders to offer guests an ever-expanding array of 'never-seen-before' experiences – from the Indian Ocean's biggest floating water park to the Maldives' first resort horse ranch. The natural 54-hectare island resort boasts an enticing variety of 19 accommodation categories ranging from 89 to 3,000 square metres, from lush Pool Beach Villas, expansive Beach Suites and breathtaking Beach Residences, to playful overwater Villas complete with irresistible water slides. An exclusive enclave, The Beach House Collection, also features stunning Grand Water Pavilions and the magnificent Palace. All accommodation types overlook the pristine Maldivian waters, come with direct access to the ocean and feature generously proportioned indoor and outdoor living spaces with private pools.
Located in Noonu Atoll, Siyam World, Maldives is a mere 40 minutes' direct seaplane ride from Velana International Airport, and also accessible via a 30-minute domestic flight to Maafaru Airport followed by a 10-minute speedboat trip. For more information, visit Siyam World or follow on Instagram, Facebook, Twitter or TikTok. For booking enquires email: stay@siyamworld.com.