CROSSROADS Maldives Marks 4th Anniversary with Thrilling Giveaways and Exclusive Discounts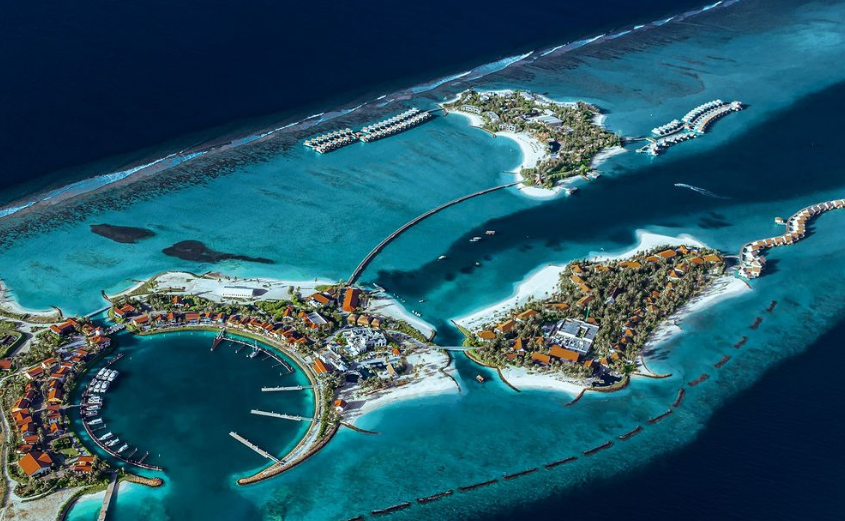 CROSSROADS Maldives, the premier leisure and entertainment destination in the Maldives, has announced its much-anticipated 4th-year anniversary celebration. In honour of this milestone, CROSSROADS Maldives is giving back to its valued guests with an array of exciting giveaways and special discounts.
CROSSROADS Maldives has become synonymous with luxury, leisure, and unforgettable experiences in the Maldives. Over the past four years, it has consistently delivered exceptional hospitality, entertainment, and dining experiences to visitors from around the world. To mark this remarkable journey, CROSSROADS Maldives is hosting a grand anniversary celebration filled with prizes, surprises, and discounts that guests won't want to miss.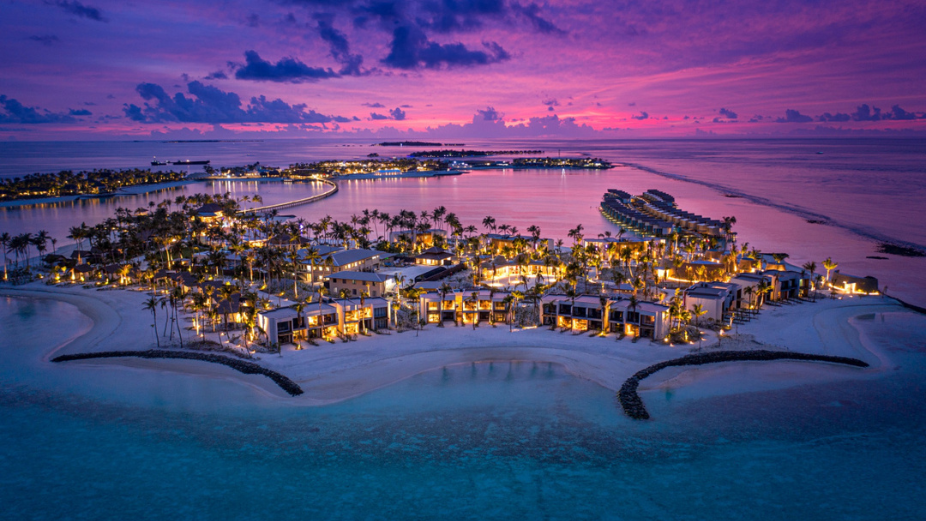 The highlight of the anniversary celebration is the "4 Mega Giveaways" where lucky guests will have the chance to win complimentary 1-night stays at three prestigious resorts.
Hard Rock Hotel Maldives: Where music, entertainment, and luxury collide.
SO/Maldives: A haven of style and sophistication in the heart of the Maldives.
SAii Lagoon Maldives: A tropical paradise that blends natural beauty with modern comfort.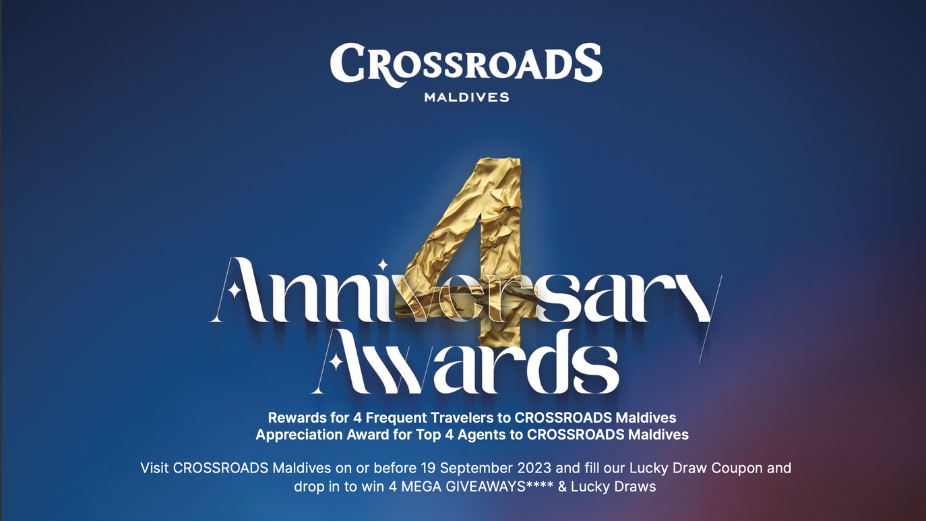 Explore the natural beauty of the Maldives with a complimentary 24-seater return transfer to Boduhithi Sandbank by Jalboot Maldives. This is an exclusive chance to discover the pristine beaches and crystal-clear waters of this tropical paradise.
In addition to the "4 Mega Giveaways," CROSSROADS Maldives is adding more excitement to the celebration:
Lucky Draws for Restaurant and Facilities: CROSSROADS Maldives is adding an element of surprise with lucky draws for restaurant and facility discounts, ensuring that every guest has a chance to be a winner.
Special Discounts on Services: As a gesture of gratitude, CROSSROADS Maldives is offering exclusive discounts on various services, making it even more enticing for guests to enjoy the resort's offerings.
The anniversary celebration at CROSSROADS Maldives promises to be a time of joy, excitement, and gratitude. Guests are encouraged to follow CROSSROADS Maldives on social media and visit the resort for a chance to win these fantastic giveaways and enjoy the special discounts offered during this celebration. Visit CROSSROADS Maldives on or before 19 September 2023 and fill out the Lucky Draw Coupon to win 4 mega giveaways & Lucky Draws!