Discover an Oasis of Health and Wellness at Cora Cora Maldives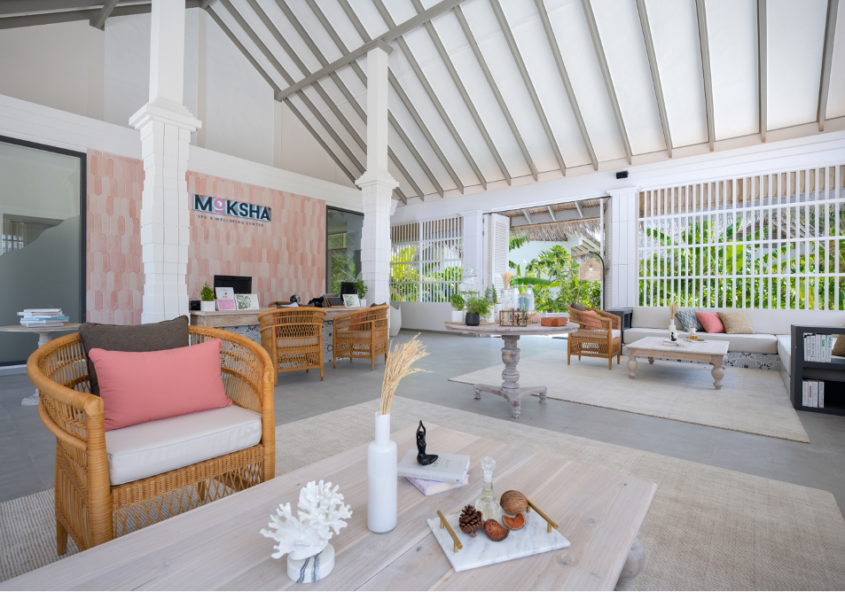 Well known as an island playground where you rediscover the fun of freedom and the joy of life without limits, Cora Cora Maldives is also an oasis of health and wellness.
Whether you pamper yourself with the wide variety of treatments available at the Spa or engage in the search for a better you through several health and wellness activities available at the island, you are sure to find the perfect balance with the help of MOKSHA® Spa and Wellbeing Center at Cora Cora Maldives.
MOKSHA® Spa and Wellbeing Center offers special workshops and private sessions with their Resident Wellness practitioners and visiting Masters in various wellness disciplines.
Their coaches, practitioners, and healers are from around the world to share their talents and gifts with those who choose to explore and understand the deeper realms of holistic well-being for the body, mind and spirit.
Fitness Center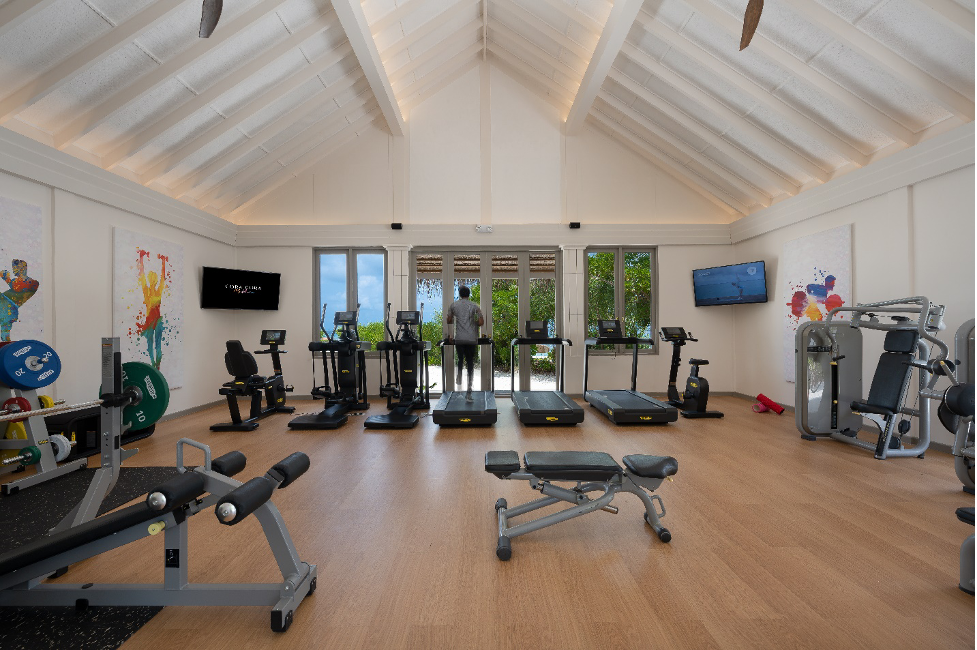 Cora Cora Maldives's 24/7 fitness center is equipped with the latest and technologically advanced equipment making it the perfect spot to pump up your muscles and burn off some energy whenever the urge strikes you.
In addition to conducting health assessment to help you better understand your body, MOKSHA® Spa and Wellbeing Center offers incredible fitness and lifestyle experiences that help you to further identify with your Purpose, Intention and Hope in wellness.
Workouts such as HIIT training, Muay Thai, Circuit Training and Tabata are offered here.
Yoga
Strengthen your mind-body connection with this slow-paced, passive style of yoga. It's therapeutic in nature and designed to increase flexibility, improve balance, bring clarity to mind and calm your nervous system to reduce stress and promote restful sleep.
These classes at Cora Cora Maldives are suitable for everyone from beginner to expert. It also provides guests the opportunity to experience different yoga techniques such as Qigong, which is an ancient Chinese technique combines meditation and gentle exercise movements to help you relax. As well as Tai Chi and Sound Healing. Tibetan singing bowls are used to create vibrations at different frequencies that help you relax from your core.
MOKSHA® Spa & Wellbeing Center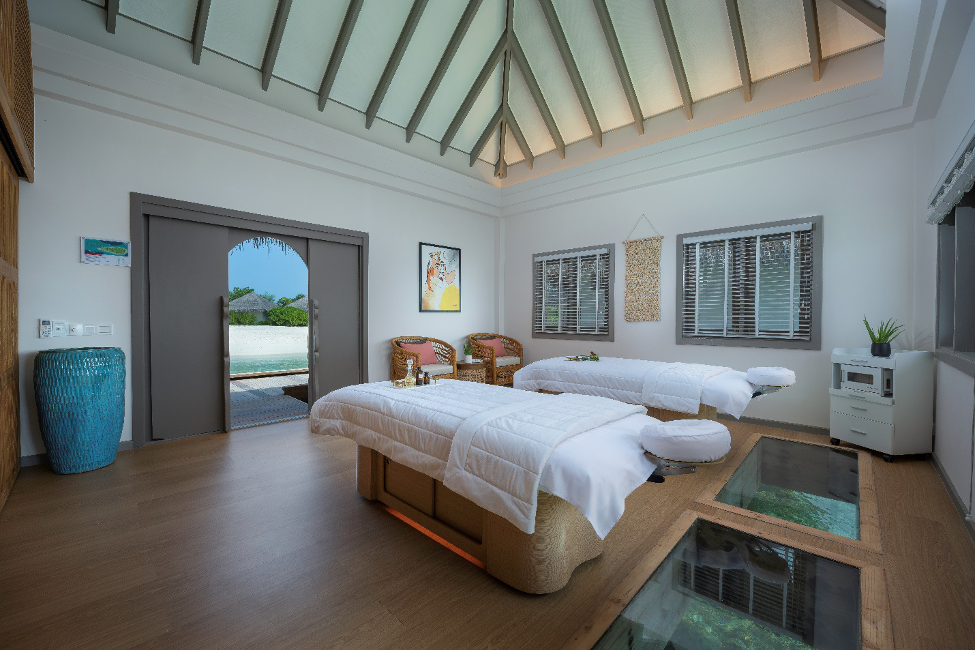 MOKSHA® Spa & Wellbeing Center is a space that gives you a beautiful escape. A place to replenish your energy, to move, play and care for your body, a place where you can relax your mind and reconnect with your heart. With seven serene treatment rooms to choose from– four overwaters, three on the island, with a mix of couples' and singles spaces.
After an adventure trilled day, get hands-in help for your aching back and sore muscles with their range of range of massage therapies. At Cora Cora Maldives, you can experience direct exposure to true therapies that have been practiced for centuries throughout the world.
Or if you are looking for a little makeover for that special romantic dinner, MOKSHA® Spa & Wellbeing Center offers several facial therapies for men and women that are effective and strong. These treatments pack-a-punch, energise, detox and hydrate for a youthful glow.
At Cora Cora Maldives, they place great emphasis on their origins, the value of seasonality and the benefits of sustainable eating. It is believed that eating well sustains a wholesome way of life, full of energy and longevity. With that, MOKSHA® Cuisine gastronomical journey has been created where flavour and fresh produce combine for nutritional excellence.
or more information and bookings, visit https://www.coracoraresorts.com/