Experience an Other-Worldly Stay at Alila Kothaifaru Maldives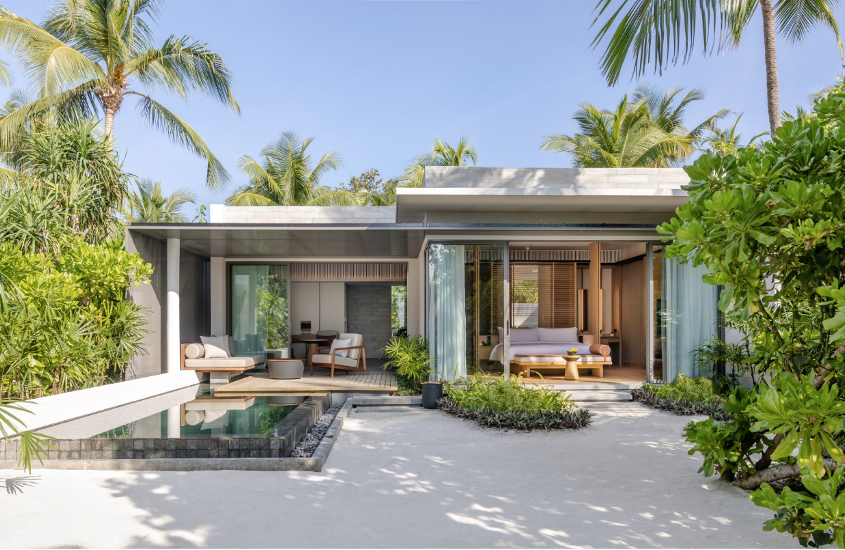 Want to experience the seclusion of a castaway island without the hardship? Alila Kothaifaru Maldives offers visitors a wide variety of accommodation with ultimate seclusion and privacy.
Spread across the entire island each unique and contemporary in its own way meeting every traveler's needs making it the perfect peaceful paradise.
Beach Villa
`
Surrounded by greenery and just steps away from the ocean, Alila's Beach Villas offers guests contemporary and chic interiors as well as first-class facilities and attentive services. Equipped with signature Alila living amenities emphasizing on comfort and functionality indulge yourself in your own private pool and deck. Special features include an open-air bathroom with utmost privacy as well as a freshwater swimming pool right outside your bedroom.
Lagoon Water Villa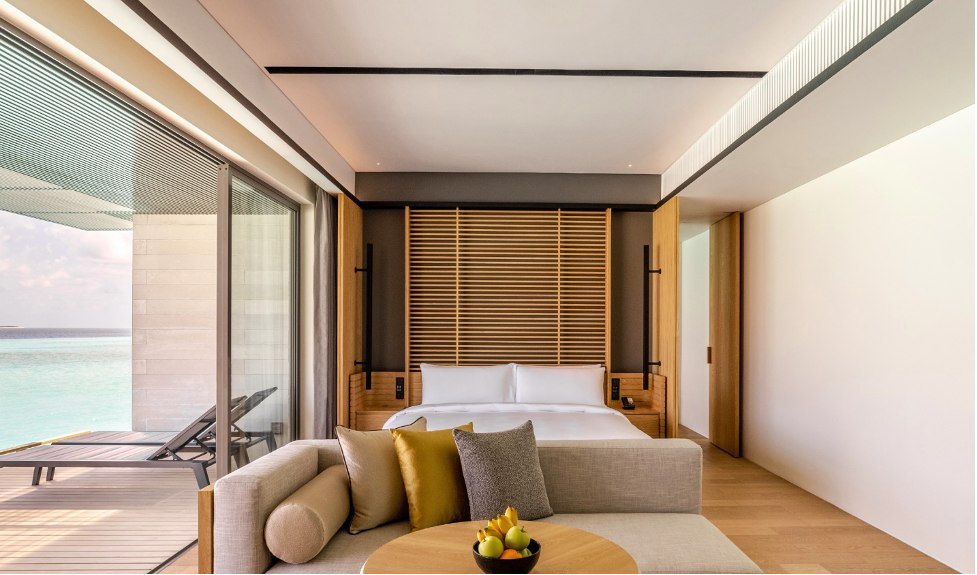 Perched over the lagoon, these Water Villas at Alila will help you lull you into peaceful relaxation. Unwind in the comfort of an open-concept bedroom and living room seamlessly flowing to a private pool and best of all are the decks, delightful spots to sunbathe or from which to plop into the sea when you're too hot. With ultimate privacy and seclusion, making it the perfect tropical escape.
Sunset Beach Villa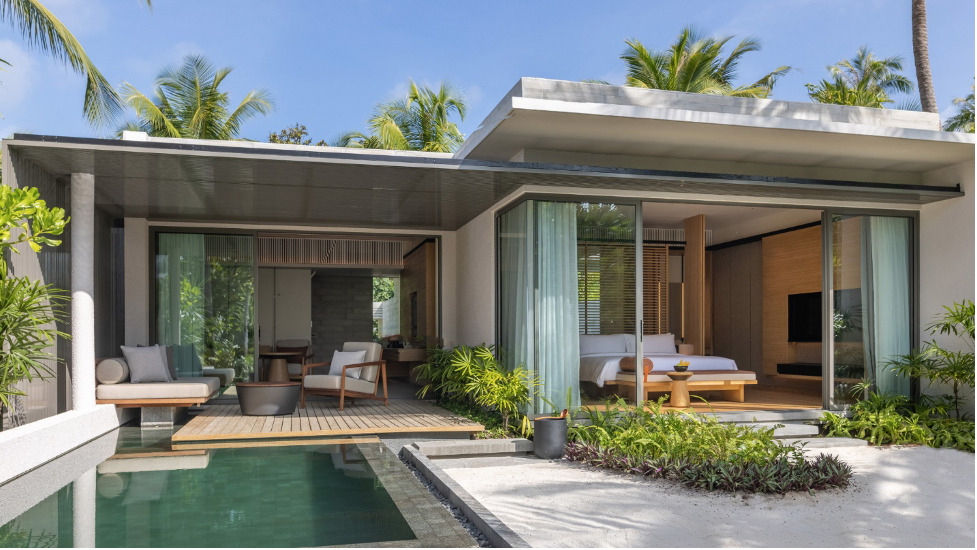 Dreaming of catching perfect Maldivian sunsets? These Sunset Beach Villas are the way to go. Steps from sun-kissed sand, these spacious villas are havens of privacy and comfort with a separate bedroom and living room. Floor-to-ceiling sliding glass doors giving a panoramic view and open to their own patch of sand and have bathrooms opening out onto plunge pools in a walled garden with a deck for sunbathing. Sip on cocktails and enjoy the breathtaking views.
Sunrise Water Villa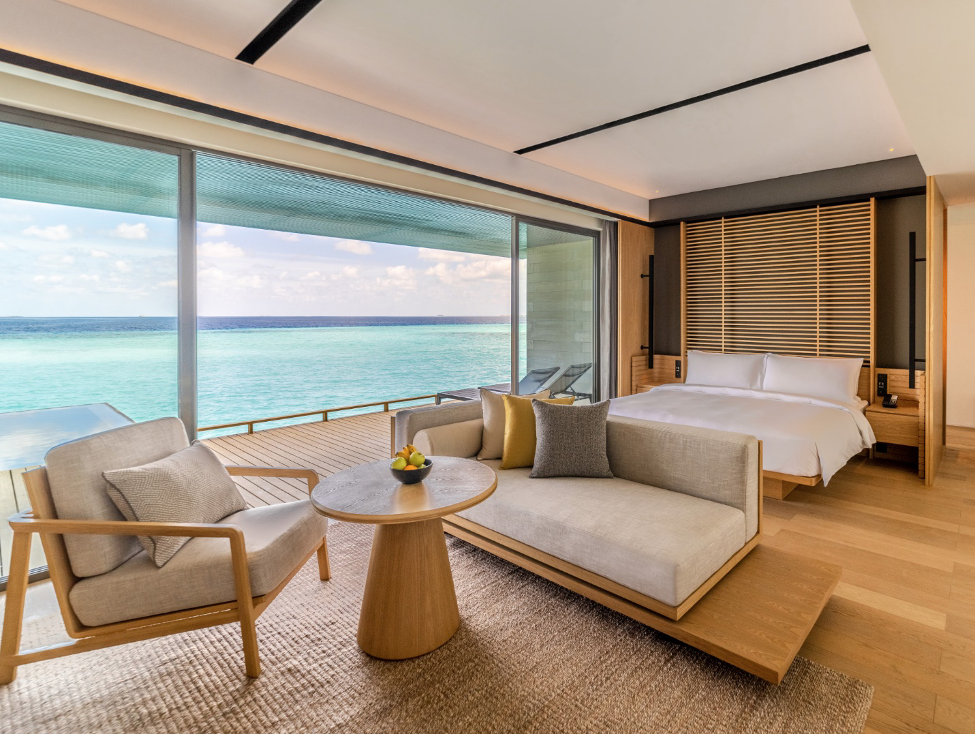 Wake up to golden hues and catch the morning sun in Alia's Sunrise Water Villas while floating in luxurious comfort above the turquoise lagoon. These elegantly appointed villas feature an open-concept bedroom and living room for a spacious feel, with floor-to-ceiling glass doors that slide open to a private pool and sun deck surrounded by unending ocean views. At night, leave the doors open and be lulled to sleep by the sound of waves lapping the wooden villa stilts.
Sunset Water Villa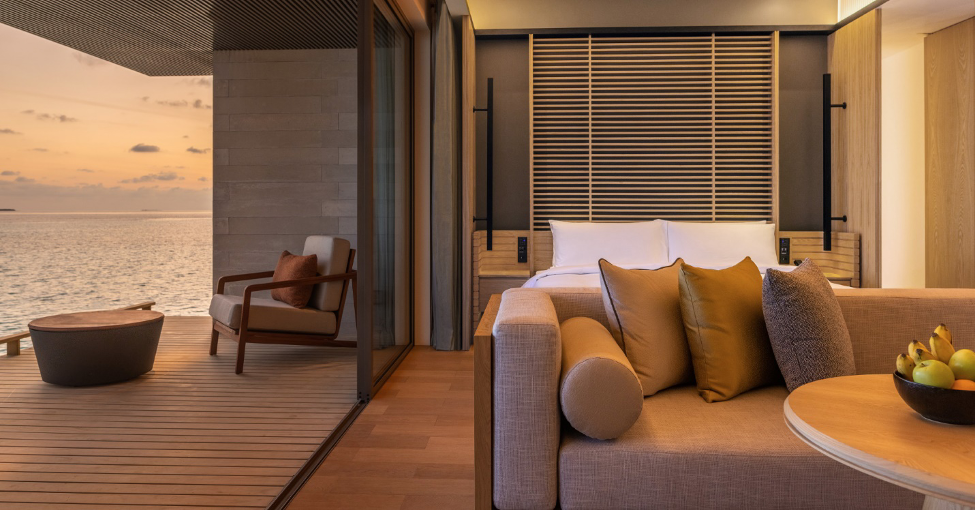 An overwater sanctuary, perfect for the golden hour, designed to indulge you in elegant comfort and nature's immaculate beauty. The villa features an open-concept bedroom and living and large bathrooms brimming with products almost begging you to take a bath as you look over the ocean through mirrored glass. Best of all are the decks, delightful spots to sunbathe or from which to plop into the sea when you're too hot.
Sunrise Beach Villa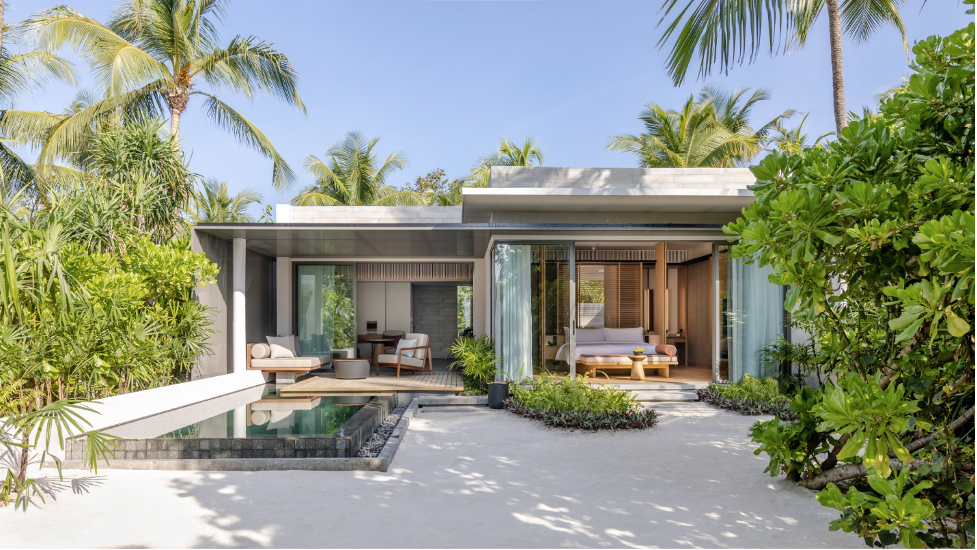 Perfect for early birds, Alila's Sunrise Beach Villa located on the sunrise side of the island where you can kickstart your day with the most captivating views. The Sunrise Beach Villa is a contemporary bedroom with high roof and floor-to-ceiling windows looking out onto a plunge pool and then to the sea.
For more information and to book your stay, visit https://www.alilahotels.com/kothaifaru-maldives