Experience the Unique and Unforgettable Style of Baglioni Resort Maldives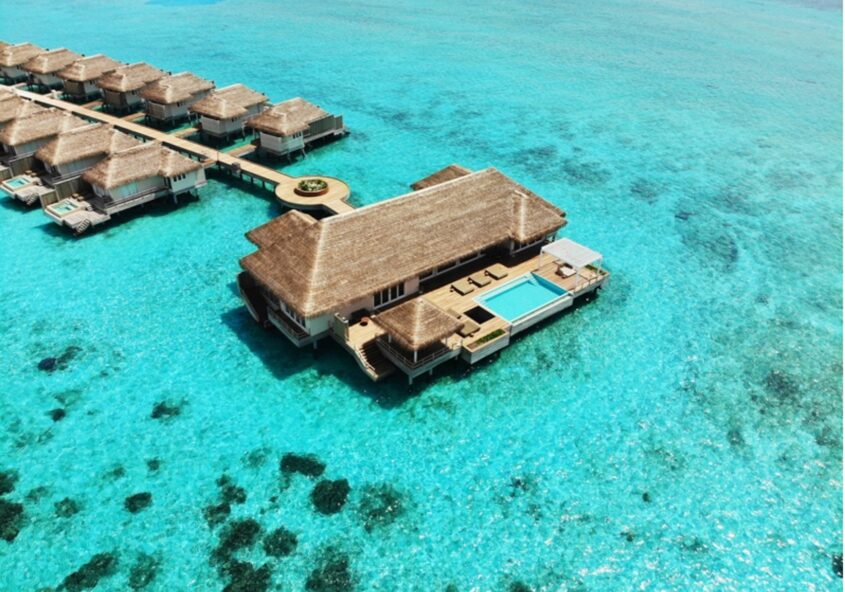 More than a resort, Baglioni Resort Maldives is a piece of paradise. The natural finery of the Maldives at its unspoiled best meets the unique unforgettable style of Baglioni Hotels & Resorts.
Baglioni Resort Maldives is the first Italian luxury resort in the heart of the Indian Ocean. Located on the island of Maagau in Dhaalu atoll. It offers an unforgettable stay with a blend of sports, relaxation, and prestigious gourmet dining to suit its exclusive international clientele.
Beach Villa / Sunset Beach Villa with Pool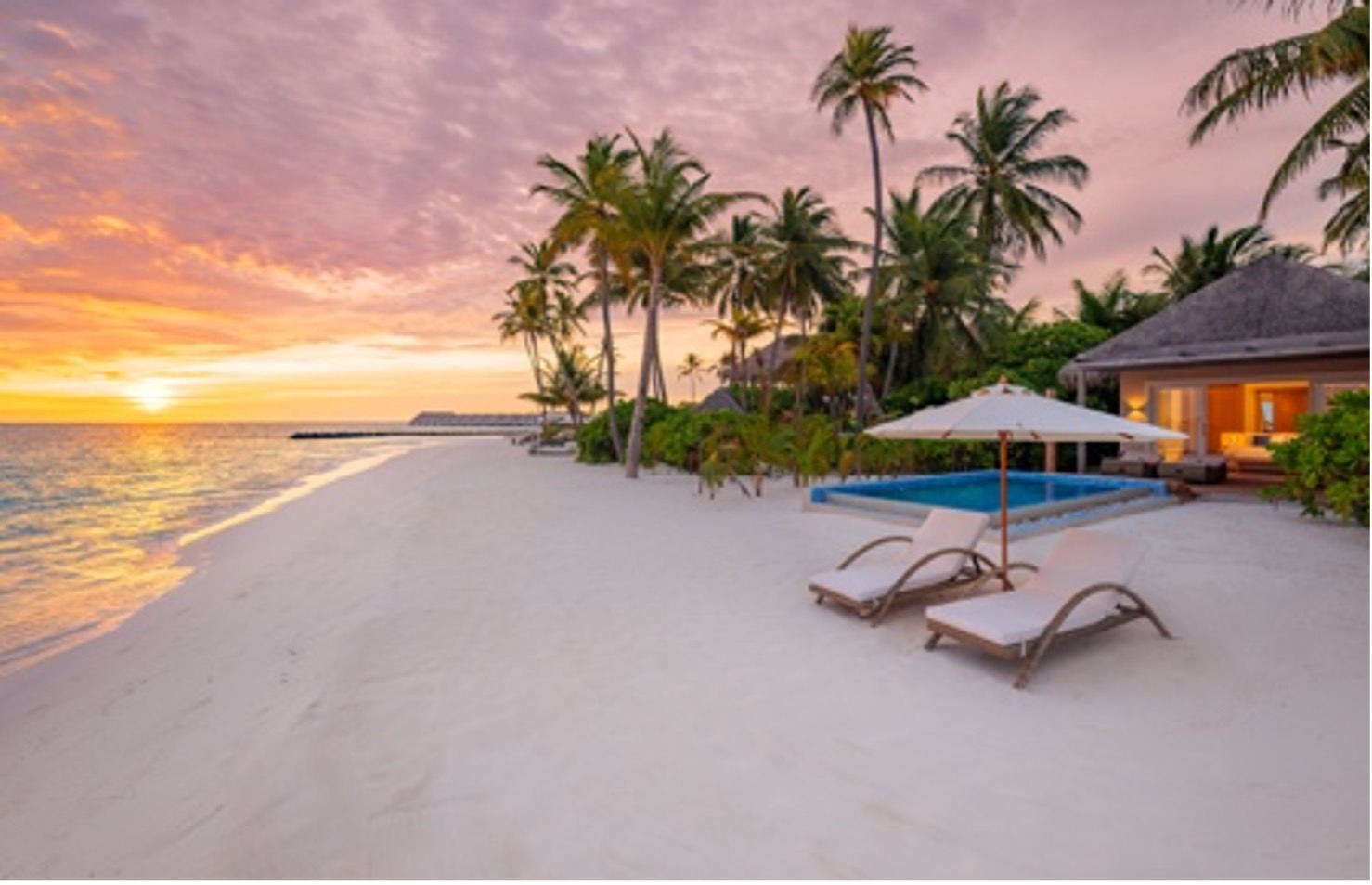 Baglioni Resort Maldives has 21 spacious and comfortable beach villas. The tranquil position of these rooms is right on the beach and affords a unique perspective for gazing out on the ocean. The sunset beach villa with pools is designed for an intimate beach getaway with your loved ones offering dazzling sunset views. This stunning villa offers a relaxation space with direct beach access and a private plunge pool to enjoy a sublime stay.
Water Villa / Water Villa with Pool / Sunset Water Villa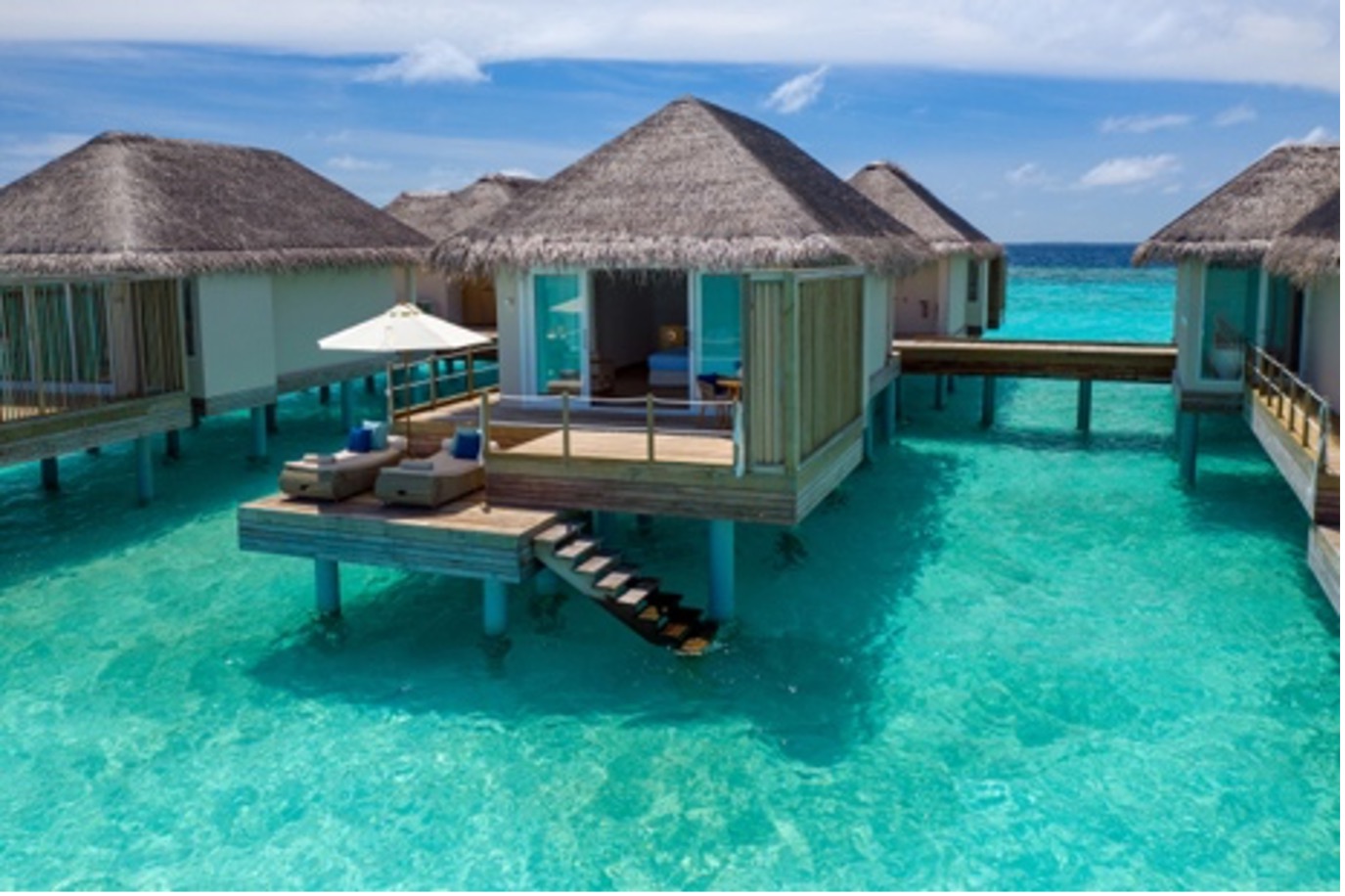 If you want to enjoy the crystalline ocean waters all to yourselves, you can choose from different water villa categories at Baglioni Resort Maldives. 17 water villas on stilts over the resort lagoon are linked to the island by a raised wooden walkway and the water villa with pools will give you exclusive access to the ocean and a large private freshwater pool for cooling off in an unforgettable style. Moreover, you can choose to stay in a sunset water villa with a pool to have a privileged position as a vantage point for admiring the breathtaking sunsets over the sea.
Deluxe Beach Villa with Pool / Deluxe Beach Suite with Pool
Located directly on the resort's beach, the Deluxe Beach Villa with Pool features a luxurious freshwater pool, an outdoor veranda with an ocean view, and an outdoor terrace. The deluxe beach suite with pools also comes with a private pool, spacious and well-organized interiors, and direct access to the white sand beach to immerse yourself in the crystal-clear waters of the Indian Ocean with unrivaled privacy.
Two Bedroom Family Beach Villa with Pool / Two Bedroom beach Suite with Pool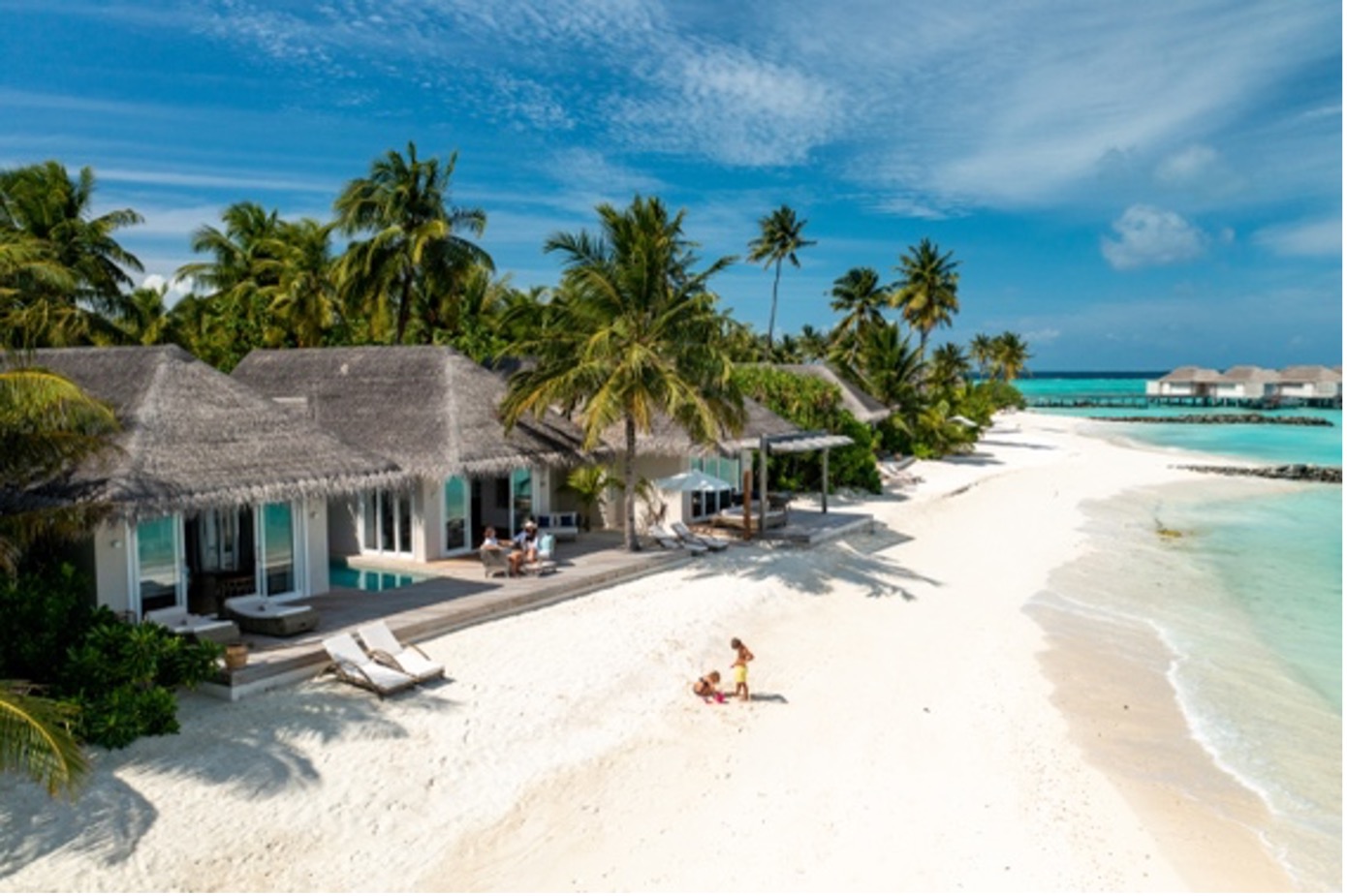 Traveling with your family? Baglioni Resort Maldives offers multiple options for families wanting to relax and enjoy a comfortable stay. You can choose from a 2-bedroom family beach villa with a pool or a 2-bedroom beach suite with a pool. These elegant villas offer an exceptional space with 2 bedrooms, direct beach access, and a private pool. You can relax and recharge in this luxury family villa with a pool and stunning views.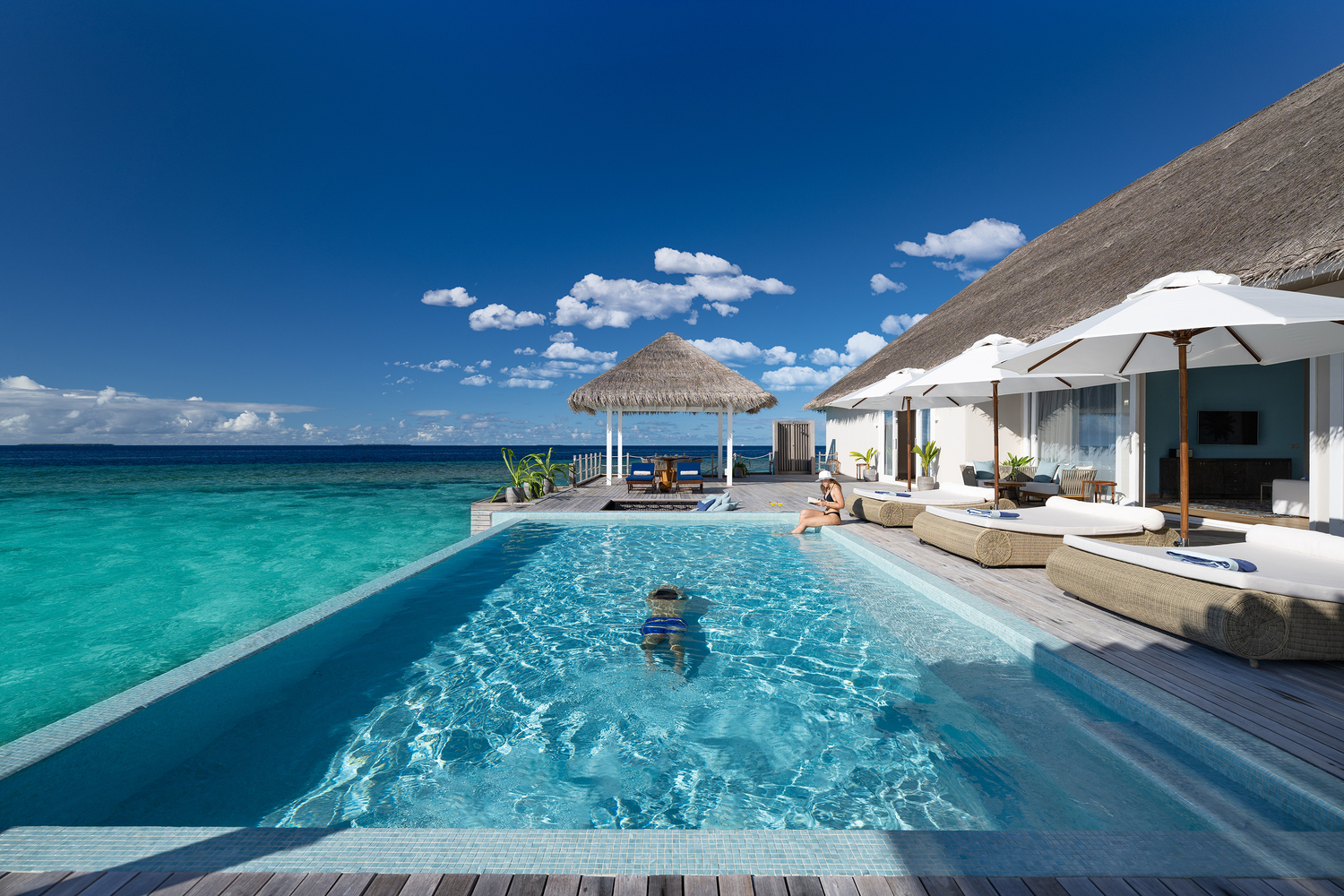 The ultimate Baglioni Residence comes with 3 bedrooms, each with private bathrooms, and a veranda with a dining area. A private pool for unforgettable moments of relaxation in complete privacy and enjoy breathtaking sunsets from the terraces.
If you are not sure about the perfect accommodation for your holiday in this paradise, you can create a personalized travel experience that best reflects your taste with the journey configurator on the Baglioni Resort Maldives website. Use the journey configurator tool to select your preferred suite and exclusive experiences with a rich mix of Italian style, art, culture, and cuisine.
For more information, and booking, visit https://www.baglionihotels.com/branches/baglioni-resort-maldives/