wellness
November 13, 2023
Experience Transformative Wellness With Coco Maruno At Conrad Maldives Rangali Island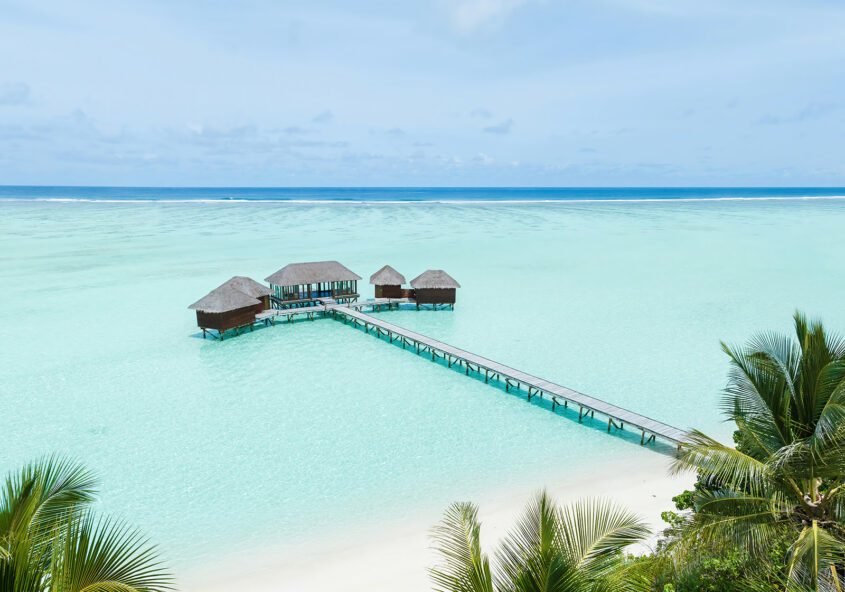 Conrad Maldives Rangali Island will be welcoming world-class wellness practitioner Coco Maruno as resident holistic healer and wellness coach at the resort's Over Water Spa from 16th November to 14th December 2023. Known for her unique blend of ancient healing traditions and contemporary wellness practices, Coco offers transformative experiences to enhance physical, emotional, and spiritual well-being.
Coco is a celebrated figure in holistic health circles, having dedicated her life to guiding individuals on their journey to wellness and self-discovery. With expertise in Kundalini Yoga, meditation, Reiki, and energy therapy, her approach is deeply rooted in the belief that true beauty and health originate from within.
During her residency, she will offer a range of bespoke treatments and programs that encapsulate her philosophy of holistic healing. Guests can indulge in rejuvenating therapies such as Tibetan Sound Healing and the Signature Energy Healing Ritual, which harmonise the body's energy pathways and provide a profound sense of relaxation. Additionally, the Sacred Internal Organs Hara Massage, which focuses on the abdomen, is designed to improve organ function and emotional balance.
The wellness offerings extend to cater to the needs of families, with special sessions for children and teens that promote relaxation and focus and for mothers-to-be, with therapies that support a harmonious pregnancy. Her comprehensive wellness programs are tailored to encourage flexibility, enhance mental clarity, and alleviate stress.
Coco's exclusive residency at Conrad Maldives Rangali Island beckons guests to embrace a journey of restoration and self-exploration, all set against the resort's breathtaking canvas of nature's beauty.
Conrad Maldives Rangali Island is part of Hilton Honors®, the award-winning guest loyalty program for Hilton's 22 world-class brands. Hilton Honors members who book directly through preferred Hilton channels have access to instant benefits, including a flexible payment slider that allows members to choose nearly any combination of Points and money to book a stay, an exclusive member discount that can't be found anywhere else and free standard WiFi. Members can access contactless technology exclusively through the industry-leading Hilton Honors mobile app. Hilton Honors members can check-in, choose their room and access it using Digital Key.
For further information on Coco Maruno's treatments and to make reservations, please visit www.conradmaldives.com, email mlehi.spa@conradhotels.com, or contact +960 6680629.