Explore the Artistic Innovation at its Finest at Patina Maldives, Fari Islands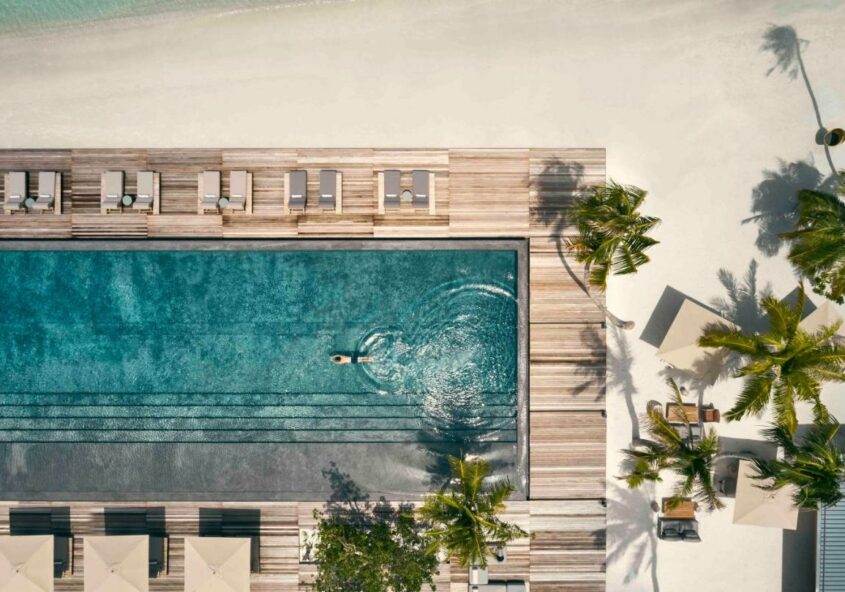 Contemporary design and imaginative displays coalesce at this impeccably curated island resort, which opened quietly last summer. Not only is Patina Maldives a stunning property in its own right, but it also employs innovation in seeking art through multiple mediums, aiming to establish itself as a destination of deep cultural character.
Here are four chic and innovative art structures based in Patina Maldives, to add some arty flair to your holiday in paradise.
Amatra – A Skyspace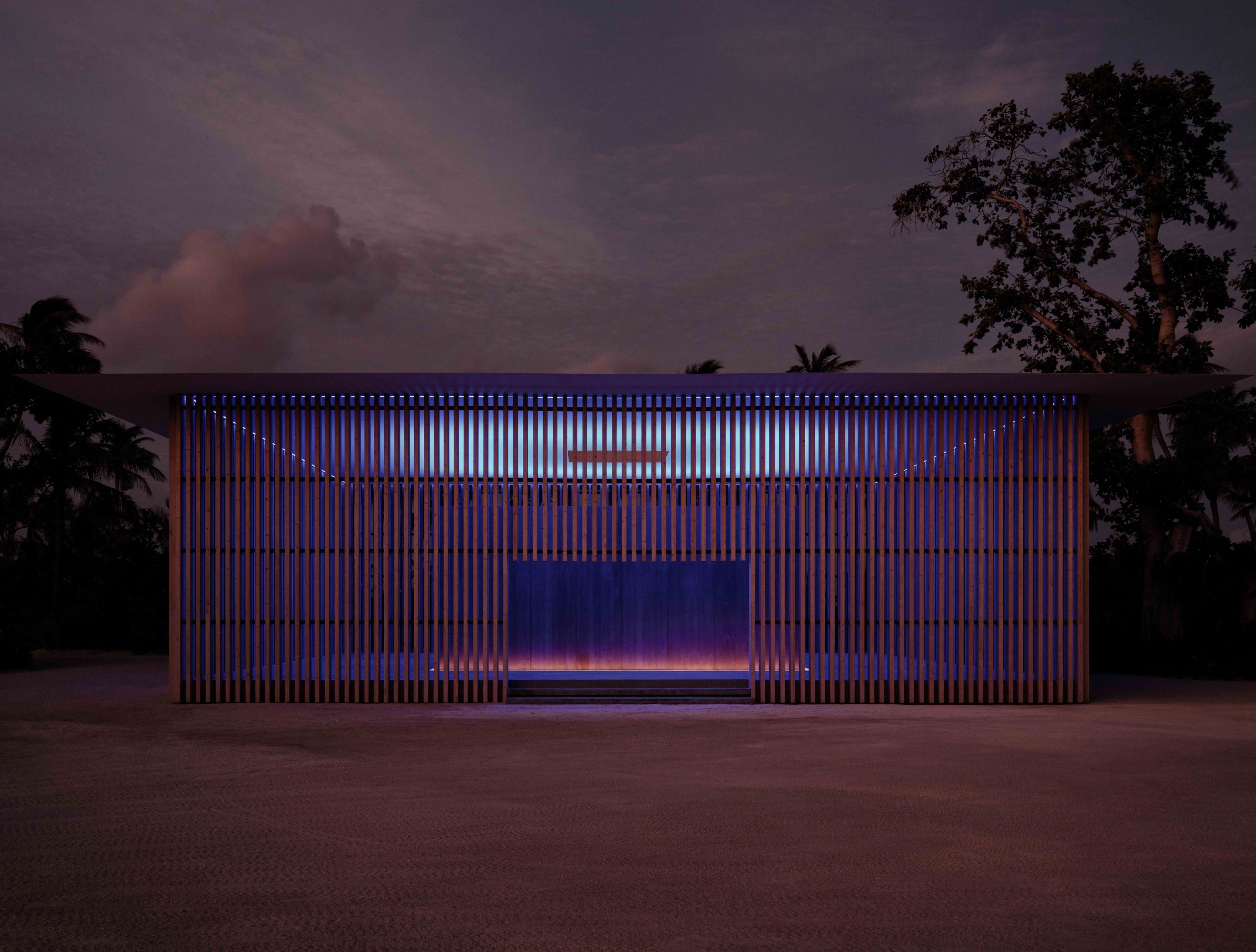 Amatra by James Turrell a devoted artist of light and space for nearly five decades, designed a specifically proportioned chamber with the ceiling open to the sky, a life long vision of James Turrell came to life. It allows the traveler to behold their views in different perspectives as this art structure is an abundance of light, color and openness.
Synthesis Monoliths – Reflective Sculpture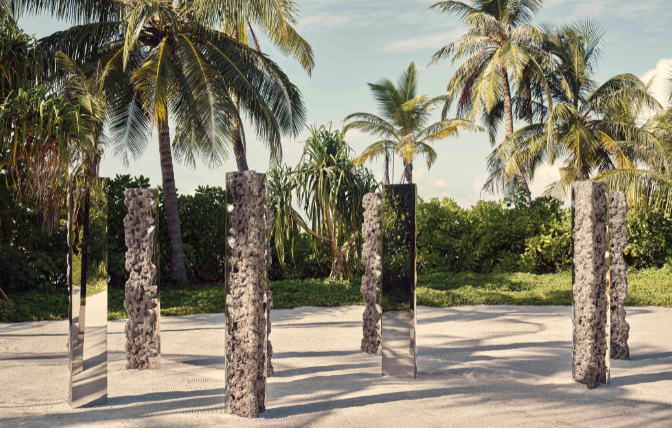 A structural evolving around the transformative pieces of metal. Designer Hongjie Yang blends fact and fiction bringing in a wide range of discipline into the world of art. Through the origins of aluminium and steel in rock ores, these sculptures are reflective bringing the travelers presence into the structures living and form.
Momento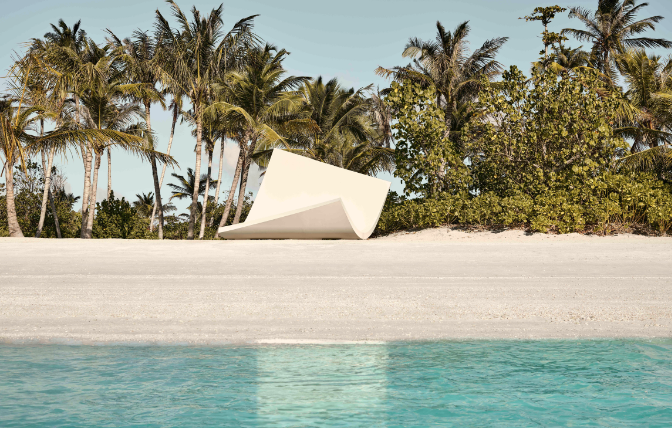 Fahr 021.3 a creative experimental studio founded in Portugal, Fahr developed an architectural intervention at a different scale, Momento, the work of art is a temporal moment that hovers between the lush greens and the sea. Simply said, it puts together a new space of dialogue between the human body and the landscape with the time that surrounds it
Los Limites De Lo Posible IX
Jose Davilia's sculptural work is based on the incorporated materials and their origin, symbolic value as well as their formal characteristics are elements that take great significance. This series of sculptures are comprised of recinto; a type of volcanic rock and raw sandstone boulders all in relation to contrast, the main message Davilla want travelers to decipher.
To learn more visit: https://patinahotels.com/maldives-fari-islands/