Exquisite Culinary Adventures at Le Meridien Maldives Resort and Spa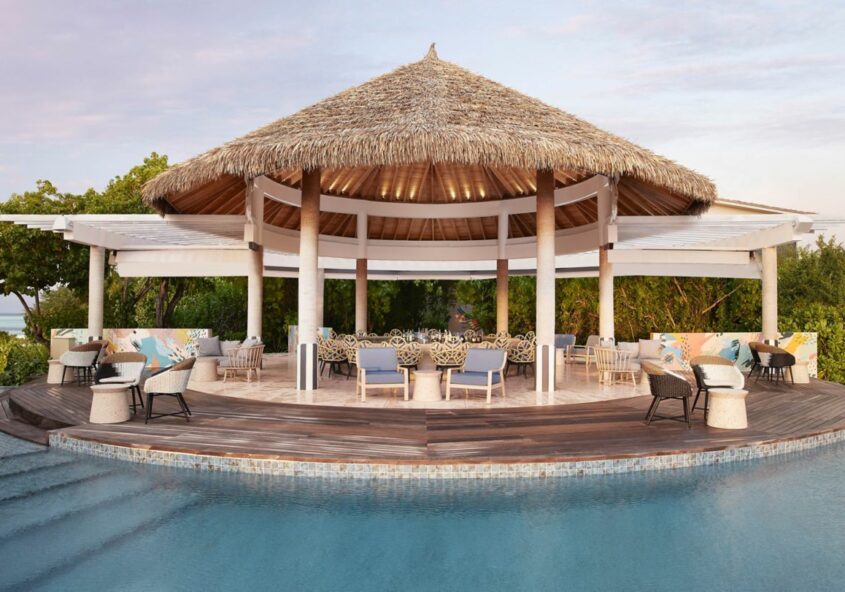 Le Meridien Maldives Resort and Spa is renowned for its exquisite culinary experiences. The resort features some of the best restaurants and bars in the Maldives, offering a wide range of international and local cuisine. From fine dining to casual beachside eateries, Le Meridien Maldives Resort and Spa cater to all tastes and preferences.
Turquoise
Turquoise is a signature restaurant at Le Meridien Maldives Resort and Spa, offering a vibrant and contemporary dining experience. With a focus on fusion cuisine, the restaurant combines international flavours with local Maldivian ingredients, resulting in an exquisite culinary journey. From freshly caught seafood delicacies to perfectly grilled meats, Turquoise promises a dining experience that tantalises the taste buds and delights the senses.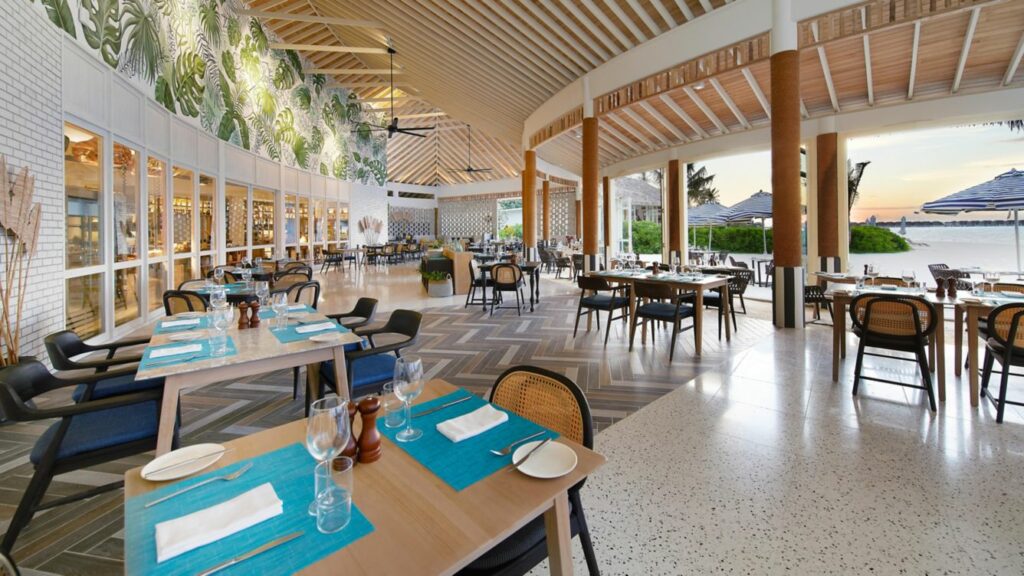 Tabemasu
For those seeking a taste of Japan in the Maldives, Tabemasu is the place to be. This traditional Japanese restaurant presents a menu that showcases the art of sushi, sashimi, and other Japanese delicacies. Guests can indulge in meticulously crafted dishes prepared by skilled chefs using the finest ingredients. With its elegant and serene ambience, Tabemasu offers an authentic Japanese dining experience that transports guests to the land of the rising sun.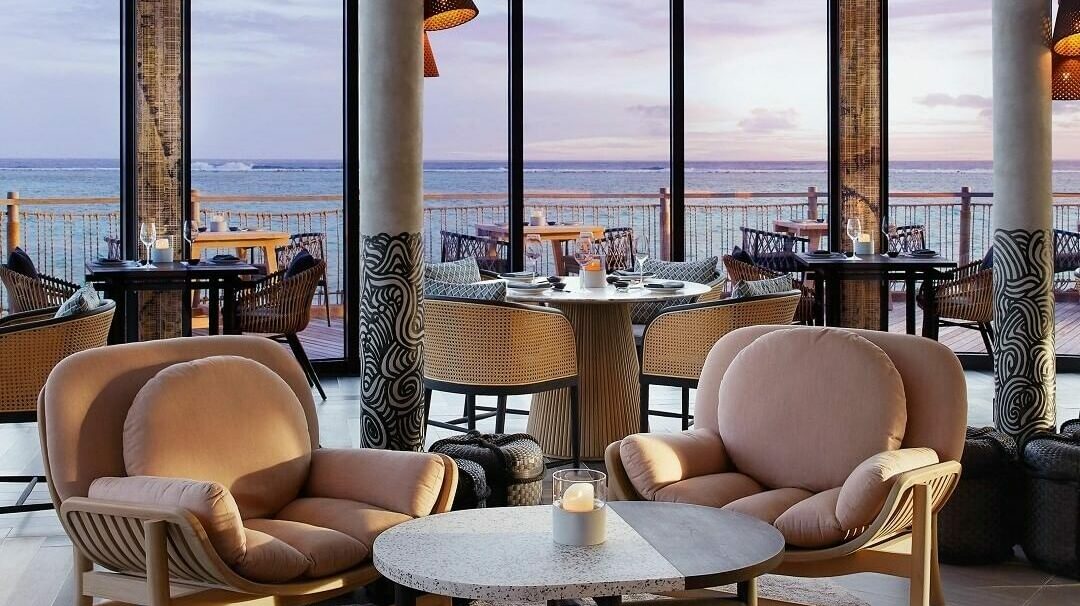 Waves Cafe
Waves Cafe provides a laid-back and relaxed atmosphere, allowing guests to enjoy delicious meals with breathtaking views of the azure waters. This beachfront eatery offers an extensive menu featuring a range of international cuisines, from light salads and sandwiches to hearty burgers and pizzas. Whether you're craving a quick snack or a leisurely lunch, Waves Cafe is the perfect spot to savour delightful dishes while soaking up the sun and enjoying the tranquil ambience.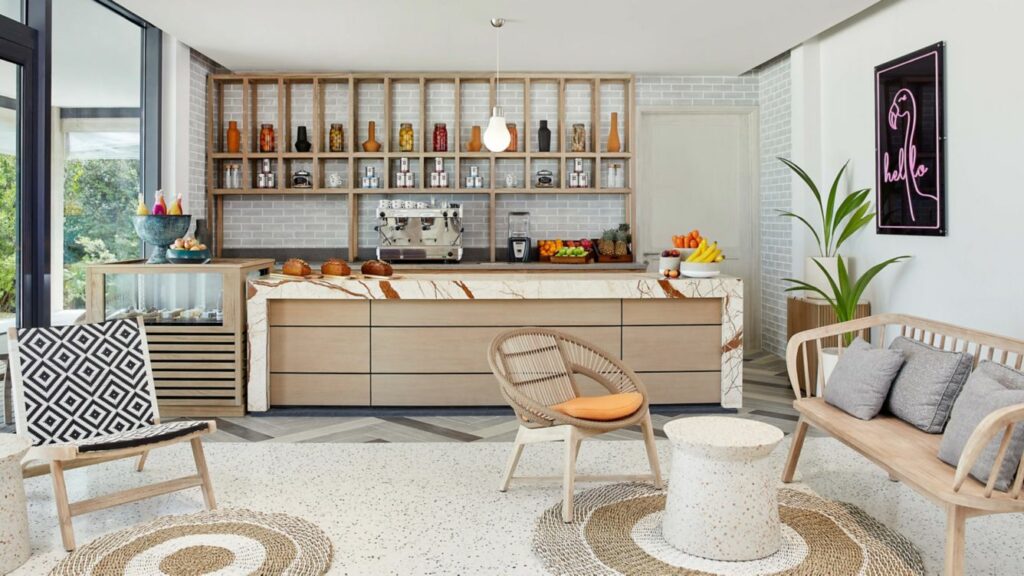 Velaa Bar + Grill
Located on the edge of the lagoon, Velaa Bar + Grill is a destination in itself for a memorable dining experience. This open-air restaurant features a sumptuous grill menu, allowing guests to indulge in succulent meats, fresh seafood, and vibrant vegetarian options. As the day comes to a close, Velaa Bar + Grill transforms into a magical setting for an unforgettable sunset dining experience. With stunning panoramic views and a delectable menu, this restaurant is sure to create lasting memories.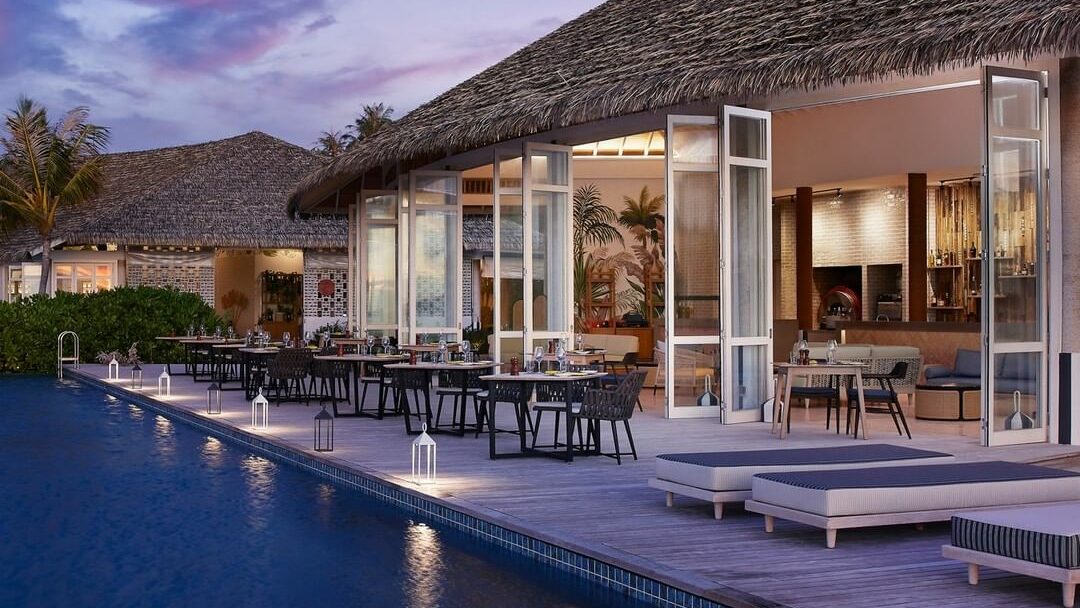 Riviera Tapas & Bar
Inspired by the Mediterranean coast, Riviera Tapas and Bar offers a taste of the sun-soaked region within the idyllic Maldivian setting. Guests can enjoy an array of tapas-style dishes bursting with flavours, including classic Spanish favourites, fresh seafood, and delectable vegetarian options. The vibrant atmosphere, complemented by refreshing cocktails and an extensive selection of wines, makes Riviera Tapas and Bar the perfect spot to unwind and savour the taste of the Mediterranean.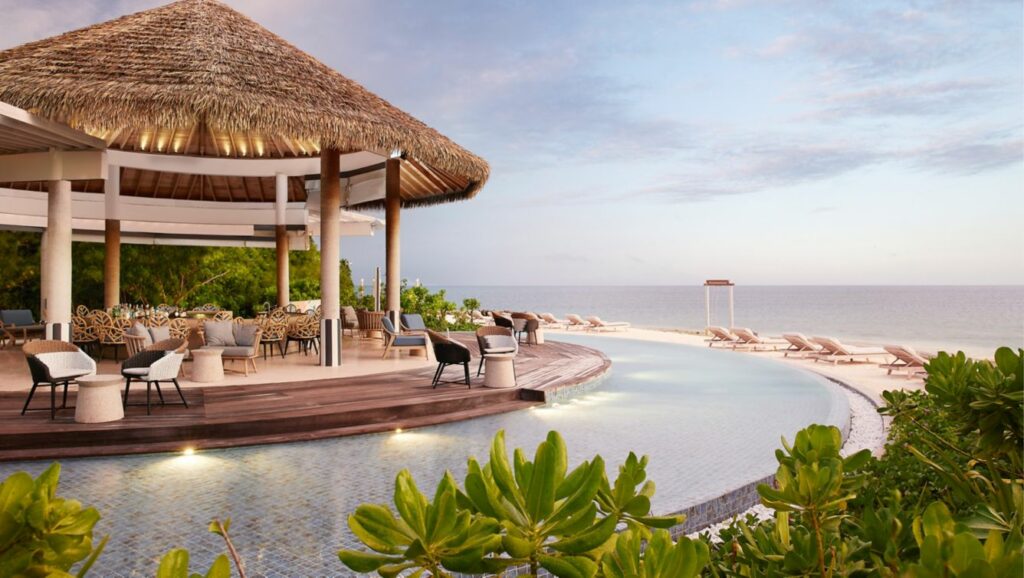 Latitude
Latitude is Le Meridien Maldives Resort and Spa's all-day dining restaurant, catering to a wide range of culinary preferences. Guests can indulge in an extensive buffet featuring international cuisine, as well as à la carte options for breakfast, lunch, and dinner. With live cooking stations and an open kitchen concept, Latitude allows guests to interact with skilled chefs as they create mouthwatering dishes. Whether you're looking for a hearty breakfast, a leisurely lunch, or a lavish dinner, Latitude offers a dining experience that satisfies every craving.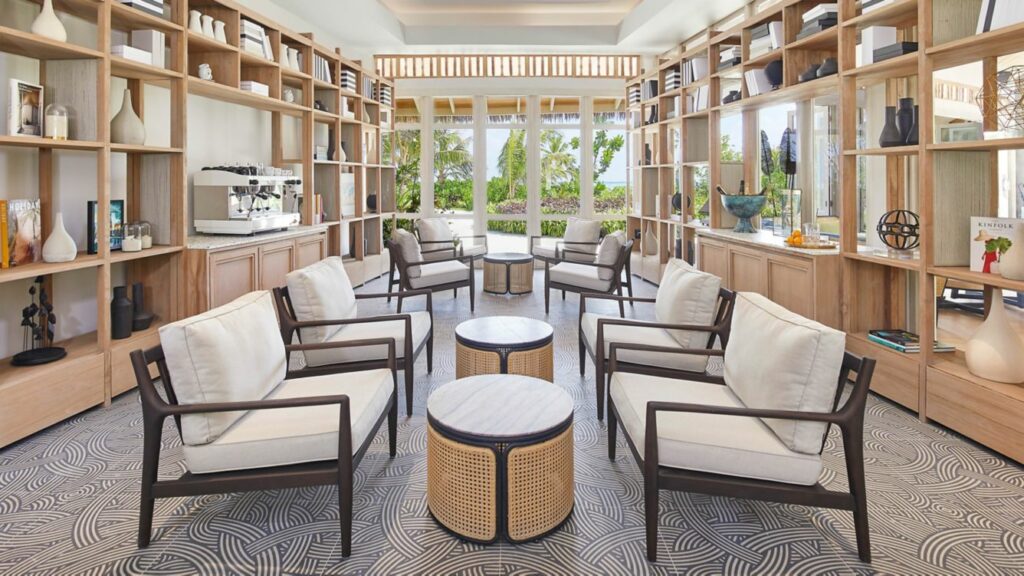 The resort offers something to satisfy every palate. The talented chefs, coupled with the stunning ambience and impeccable service, make dining at Le Meridien Maldives Resort and Spa an unforgettable experience for food lovers and connoisseurs alike.