Exquisite Destination Dining Experiences at Kuredu Resort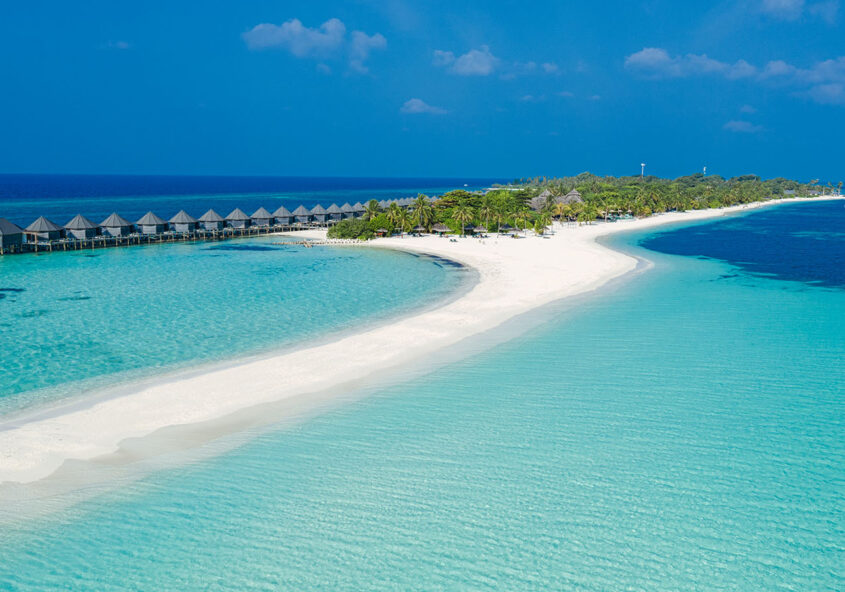 Your days at Kuredu Resort Maldives will be a dreamy mix of excitement, relaxation, and gastronomic treats and for a perfect end to a day (or days!) in paradise there is a tempting collection of exquisite destination dining experiences to elevate your stay even further.
Romantic Dinner Cruise
Savour spectacular sunset views of the Atoll whilst being pampered by your personal crew who will serve you a scrumptious dinner on board a wooden yacht. Enjoy each other's company as the islands slowly float away into the sunset and dine on a 3-course menu, a bottle of champagne and two bottles of wine of your choice.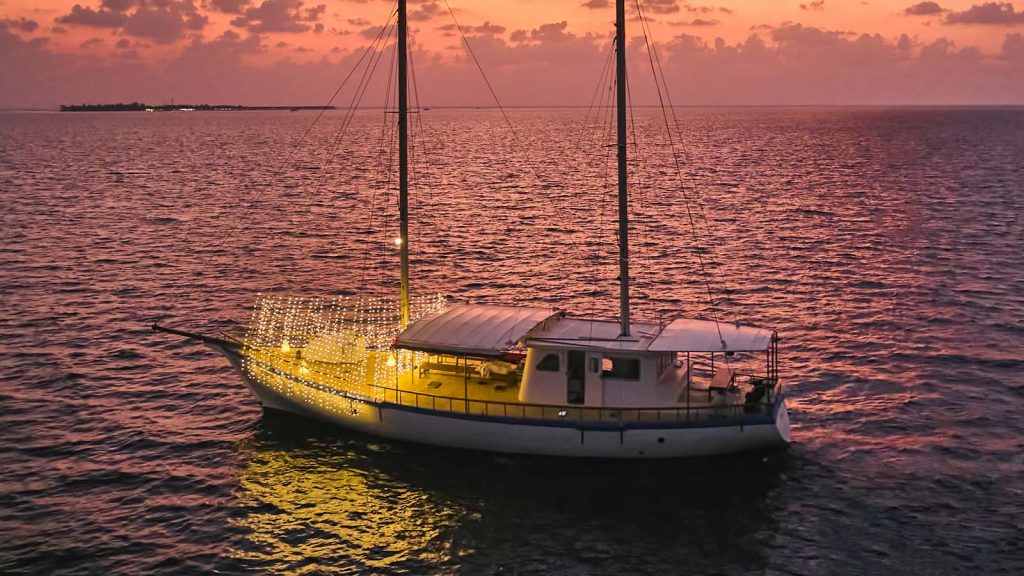 Veli Dinner
Enjoy a carefully crafted 5-course dinner menu and experience this stunningly unique and exclusive sand table arrangement. Cherish each other's company, savour the bubbles of the sparkling wine and plan your next day in paradise!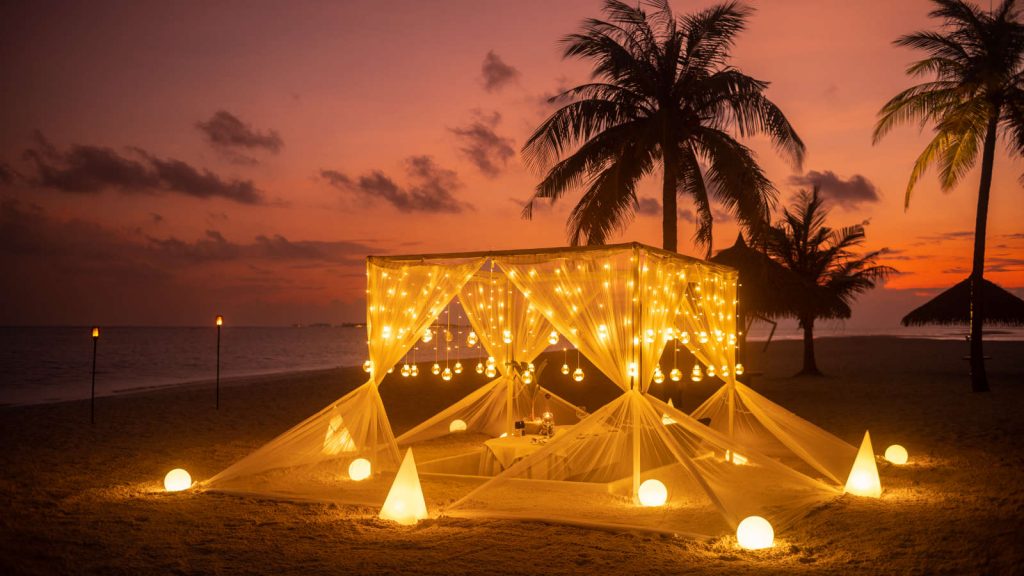 Candlelight Dinner
Probably Kuredu's most romantic dining experience, the candlelight dinner on the beach is a must-do sensory delight, ideal for an under-the-stars celebration of anything you choose. In addition to the romantic location, the Executive Chef is available to help plan and customise the menu to your liking.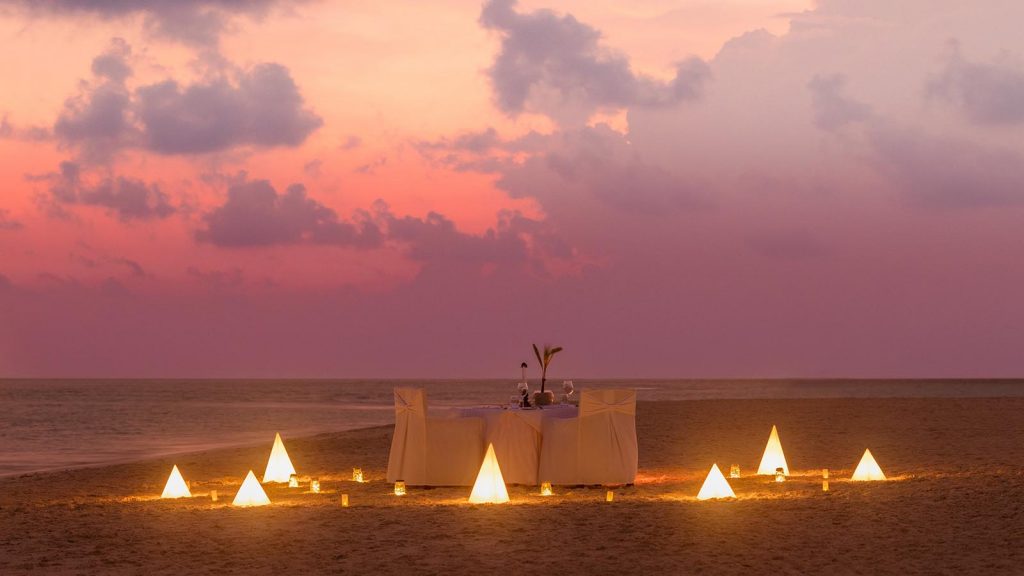 Garden Dinner
Enjoy a special dinner under the trees, with beautiful lighting in the heart of the island. Kuredu's Garden dinner takes place by candlelight every week and gives a feeling of dining in a tropical jungle.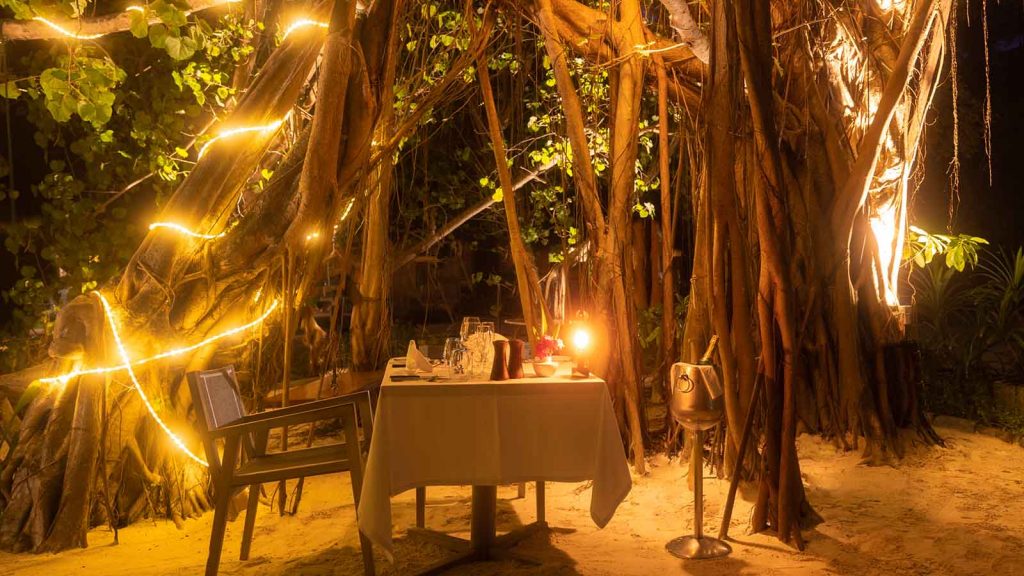 Destination dining experiences, endless adventures and relaxation opportunities that will make your holiday complete are available to view and book on the Kuredu mobile app or by visiting my.kuredu.com.