Fairmont Maldives, Sirru Fen Fushi Welcomes Julian Hein as the New Resident Tennis Coach
Fairmont Maldives, Sirru Fen Fushi, in collaboration with LUX Tennis, has announced the residency of Julian Hein, a seasoned tennis player and coach from Germany, who will be on the 'Secret Water Island' until 31st January 2024.
Dedicated to elevating tennis coaching at the world's most luxurious resorts, LUX Tennis has partnered with Fairmont Maldives, Sirru Fen Fushi, since 2020 to bring resident coaches to the resort to offer a comprehensive tennis program and provide a challenging and fun experience for all guests.
With over a decade of experience as a player and coach, Julian honed his coaching skills in Frankfurt am Main, serving as Head Pro and Camp Director. His expertise extends to coaching at a 5-star hotel on the Greek island of Kos, catering to clients worldwide. An academic achiever, Julian pursued a Master's Degree in Human Resources at FOM University while excelling in club tennis and nationwide tournaments. In high school, he clinched the national All-League Selection competition four times and secured three consecutive individual league championships.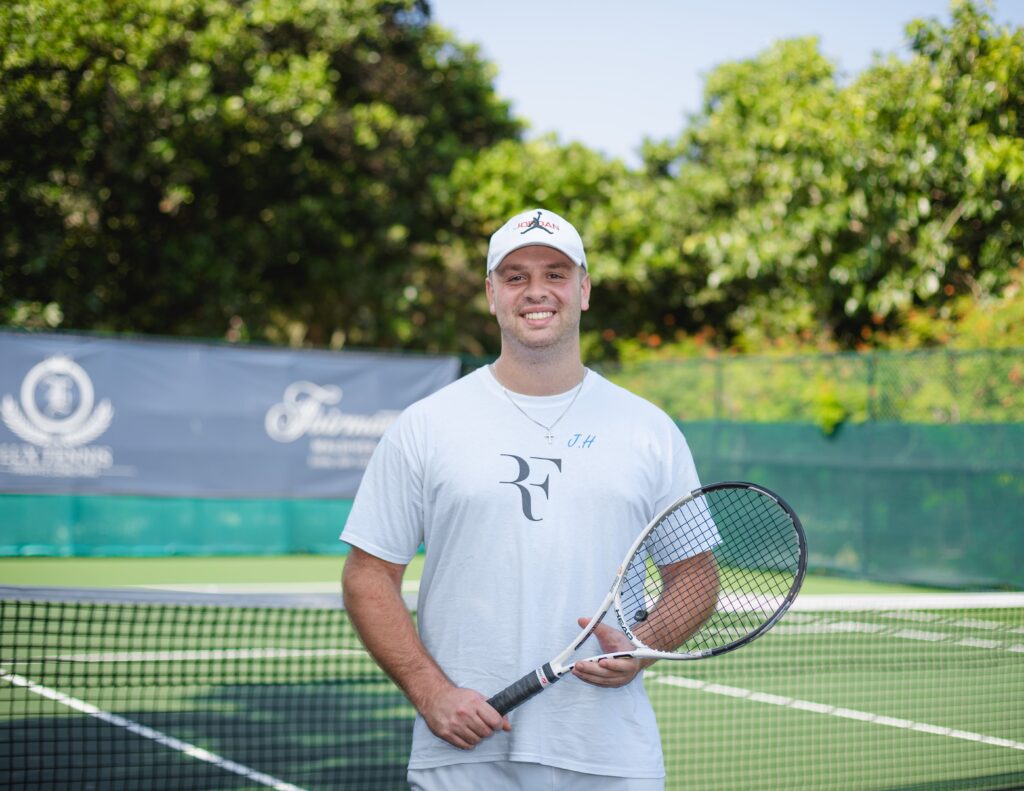 Julian will be available for private single and doubles coaching sessions at Fairmont Maldives, Sirru Fen Fushi, where guests can improve their skills and level up their game. With fluency in English, German, and Russian, Julian ensures effective communication for an interactive learning experience.
"We are thrilled to welcome Julian Hein to our idyllic island paradise," says Steven Stefaniuk, General Manager at Fairmont Maldives, Sirru Fen Fushi. "We believe his vast experience and proven track record in coaching will inspire and challenge guests of all ages and ability levels to refine their skill set and enjoy an active holiday."
The tennis coaching program forms part of a lineup of wellness and fitness-focused offerings at the resort, including a 2000 sqm spa sanctuary, fitness centre with core training classes, outdoor pools, watersports, football, beach volleyball, and jogging trails.