Fall in Love All Over Again at Kudadoo Maldives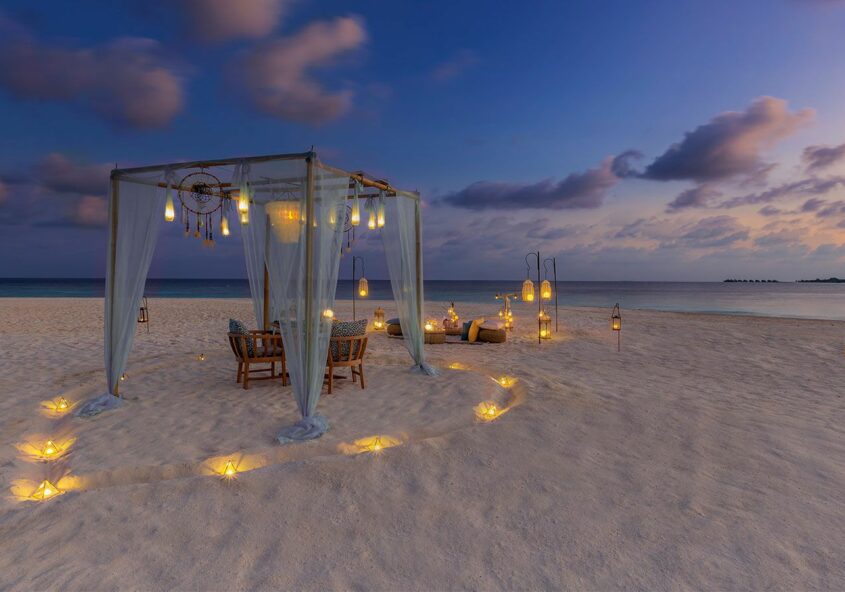 If you will be surprising your loved one with an exclusive stay in residence at Kudadoo Maldives Private Island by Hurawalhi this Valentine's Day, get ready for them to fall in love all over again – with the incredible destination you chose! Kudadoo is magnificent barefoot luxury where almost anything is possible and at Valentines's there's even more magic sprinkled upon you with a special program of events taking place at the dreamy Sunset Beach.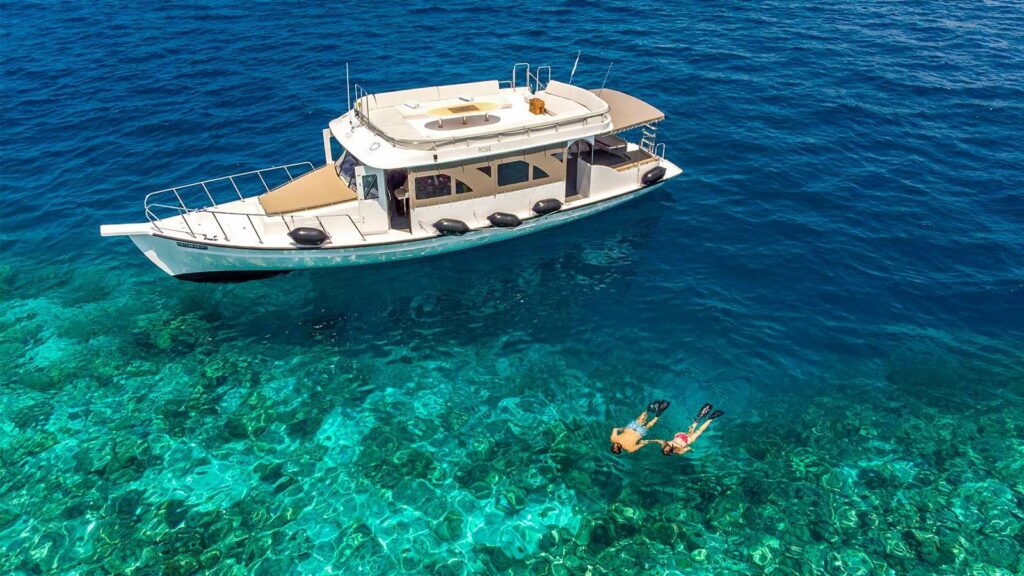 Gourmet canapés and Valentines cocktails created by our mixologist make the perfect accompaniment to the beautiful sunset. There's nothing quite like watching the sky and ocean change colour as the sun dips below the horizon marking the end of the day and the beginning of a memorable night.
Once the stars are twinkling overhead, we invite you to take your seat for a romantic candlelit BBQ dinner on the beach. Live music and the sound of the waves lapping the shore, champagne bubbles tickling your nose, and your loved one to share an exquisite feast with – this is what perfect nights are made of.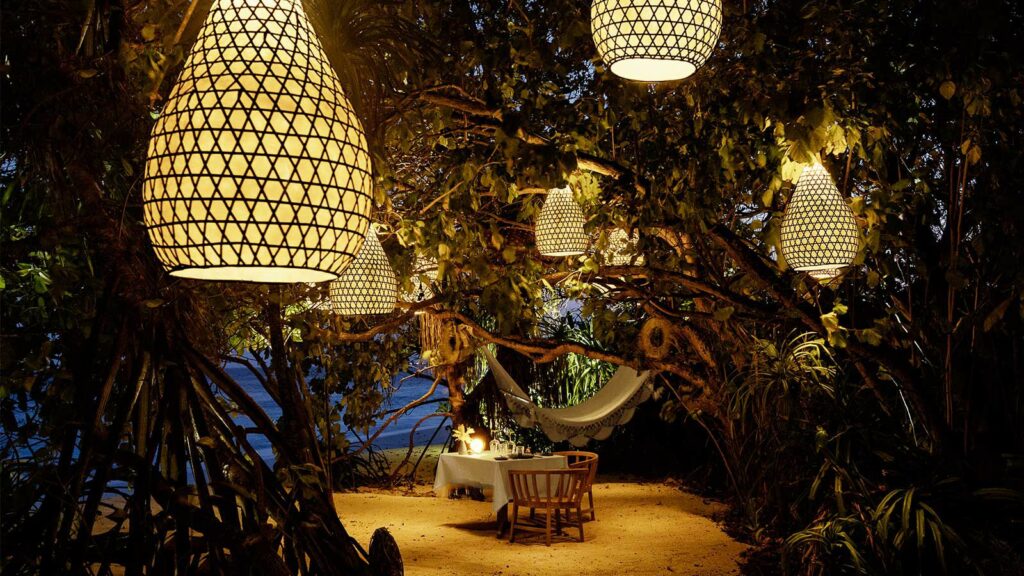 Later, when dinner is finished, head over to the bonfire for a cosy night watching the stars and sampling single malt whiskies, rare rums, Grappa and world-renowned digestives – with a little luck, you may even spot a shooting star and make a wish for every Valentine's Day to be as perfect as this one.
Book your stay at Kudadoo Maldives Private Island by Hurawalhi for a truly magical Valentine's Day celebration.