Festive Season with Crown & Champa Resorts 2021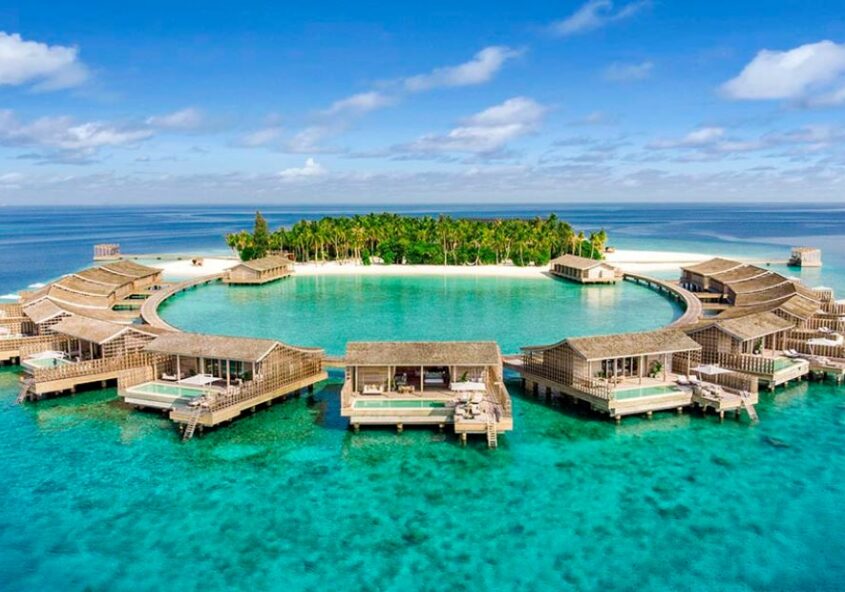 Crown & Champa Resorts, the leading resort collection in the Maldives, is set to bring holiday cheer with an extravaganza of exquisite gourmet, locally-inspired, and entertainment experiences, offering global travelers safe and vibrant festive celebrations across its properties. 
Kudadoo Maldives Private Island: The holiday season at Kudadoo promises magnificent moments sprinkled with magic and joy. Residents will enjoy a lavish gala dinner, bountiful feasts brimming with festive fare, and a collection of experiences carefully curated by a personal butler, with lots of opportunities for dolphin spotting, swimming with mantas, and snorkeling with sea turtles. Kudadoo Maldives Private Island is where discerning travelers can celebrate the most wonderful time of the year amidst luxury and effortless adventures.
Komandoo Island Resort & Spa:The adults-only (18+) island retreat of Komandoo Maldives will set the festive season mood with a 'Jazz and Blues' theme. Guests will enjoy a program featuring lots of incredible live music performances, holiday feasts, a beach party, 'under the stars' dining experiences, the traditional underwater treasure hunt organized by Prodivers Maldives, alongside plenty of sparkles in the form of champagne-sipping opportunities. In addition, guests can fill their days on the island with personalized excursions, excellent diving & snorkeling, pampering spa sessions, and moments of inspired tranquility with their nearest and dearest.
Hurawalhi Island Resort: Guests at the naturally chic Hurawalhi can live their 'Little Mermaid' dreams as the resort presents 'Opera Under the Sea', a series of performances by renowned Turkish soprano, Burcu Hanci at 5.8 Undersea Restaurant. They can enjoy not only spectacular dining and entertainment but also the awe-inspiring setting surrounded by thriving sea life and beautiful warm waters. Furthermore, guests can become more in tune with themselves with Master of Wellness guided by Hania Opienski and enjoy a game of padel with a world-renowned padel tennis coach, Marcos Fernandez Bevan. Sparkling, bright, and full of cheer, Hurawalhi Maldives guarantees holiday celebrations like no other. 
Veligandu Island Resort & Spa: Inspired by the flourishing house reef encircling the island, guests at Veligandu are invited to enjoy the festive season with the theme of 'Glowing Underwater World', which highlights a sparkling program of festive culinary offers, luscious dinners, live music performances, Christmas carols, and cultural shows. The resort will also stage another eco-inspired activity, installing more coral frames in the existing coral garden on the island's western side.
Meeru Island Resort & Spa: As the season to indulge with family and friends, the palm-fringed paradise of Meeru Island offers an abundance of sumptuous feasts, fun-packed activities, and party celebrations, with 'Blue and Silver' echoing throughout the festivities. Additionally, Santa will continue his journey along the idyllic shores of Meeru, as he arrives in style and delivers special gifts and surprises to all children on the island.
Kagi Maldives Spa Island: The wellbeing-focused paradise of Kagi Maldives will be transformed into a festive destination where guests can practice mindfulness by slowing down and enjoy the present moment with those they love. Staying true to its promise of offering 'Pure Life' experiences, guests will have the opportunity to indulge in an array of renewing spa treatments, stress-melting massages, and holistic healing sessions that will help them balance mind, body, and spirit.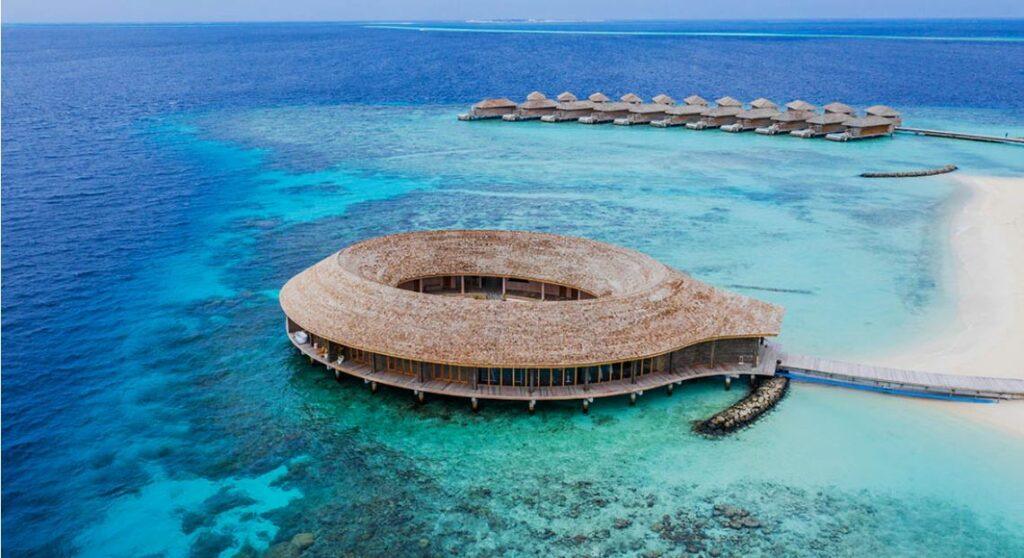 Vilamendhoo Island Resort & Spa: Vilamendhoo continues to live up to its promise of offering an island of adventure, with a thrilling line-up of events and activities. Alongside fun holiday activities, festive feasts, Christmas carols, and themed parties, guests can always enjoy a myriad of experiences, such as swimming with whale sharks, world-class scuba diving, sunset cruising, and snorkeling in the vivid house reef.
Kuredu Island Resort & Spa: Guests will experience a 'Winter Wonderland', Kuredu Maldives-style, as the resort presents an unforgettable holiday with hues of blue, silver, and white to set the festive spirit. A splendid plethora of holiday-inspired activities await holidaymakers of all ages, from merry celebrations and buffet feasts to aqua-themed parties and the resort's much-anticipated open-air festival.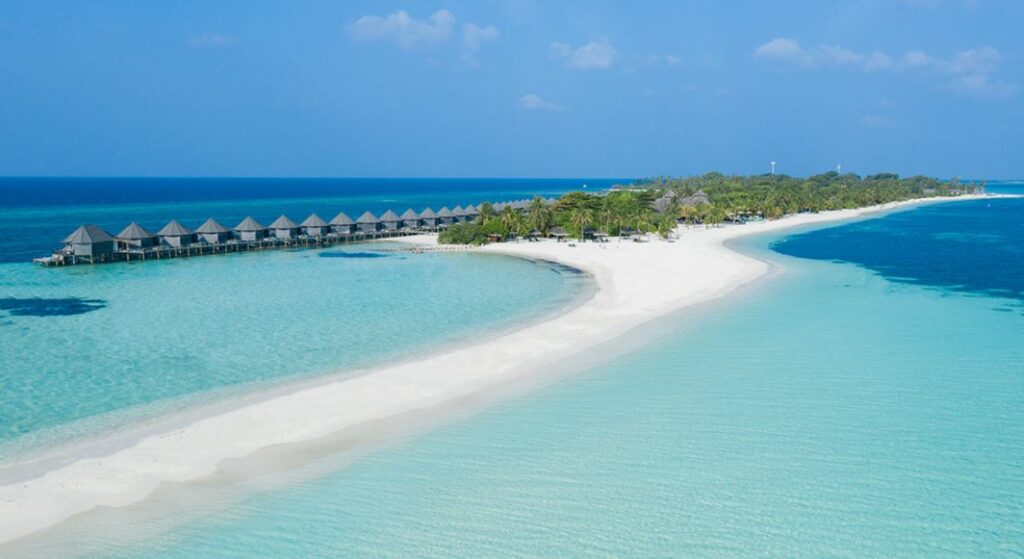 Innahura Maldives Resort: The laid-back paradise of Innahura Maldives will entertain sun-seekers, the young, and the young at heart with an excellent festive program with the theme of 'White and Gold Coastal Christmas'. Guests will have so much fun with a Christmas pool party, gala dinners, and the exciting arrival of Father Christmas himself, along with cookie-making and decorating sessions, tinsel treasure hunt, and Christmas-card making for the little ones.
For reservations or more information, please visit www.crownandchamparesorts.com or email info@crownandchamparesorts.com.