Get in Touch with Nature at Seaside Finolhu Baa Atoll Maldives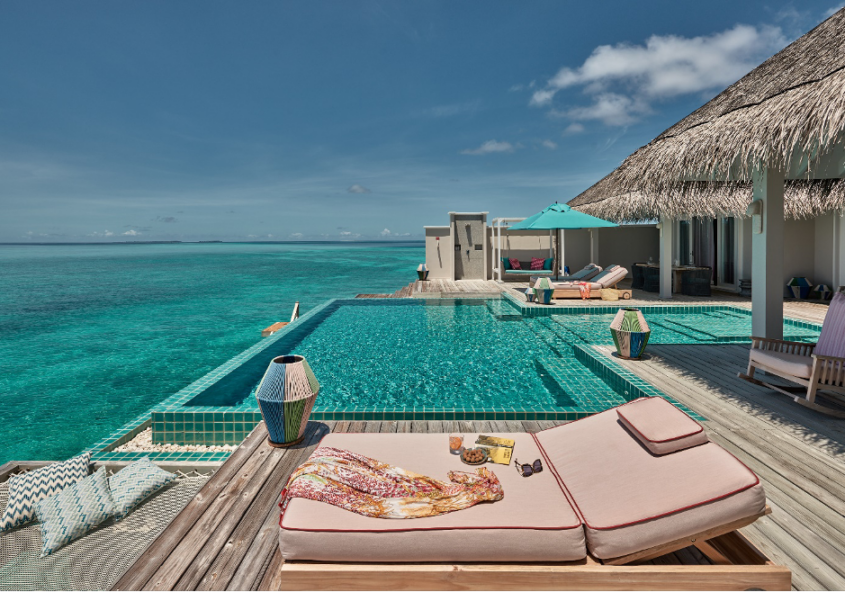 Seaside Finolhu located in Baa Atoll, is known for its pristine white sand beaches, framed by a verdant landscape and azure water. Each of the 125 villas puts you in touch with the ocean as they are set right on the beach, in a lagoon, or on stilts above the water. The villas feature opulent decor and plenty of space to stretch out, relax, and even take a shower in the fresh air.
Lagoon Villa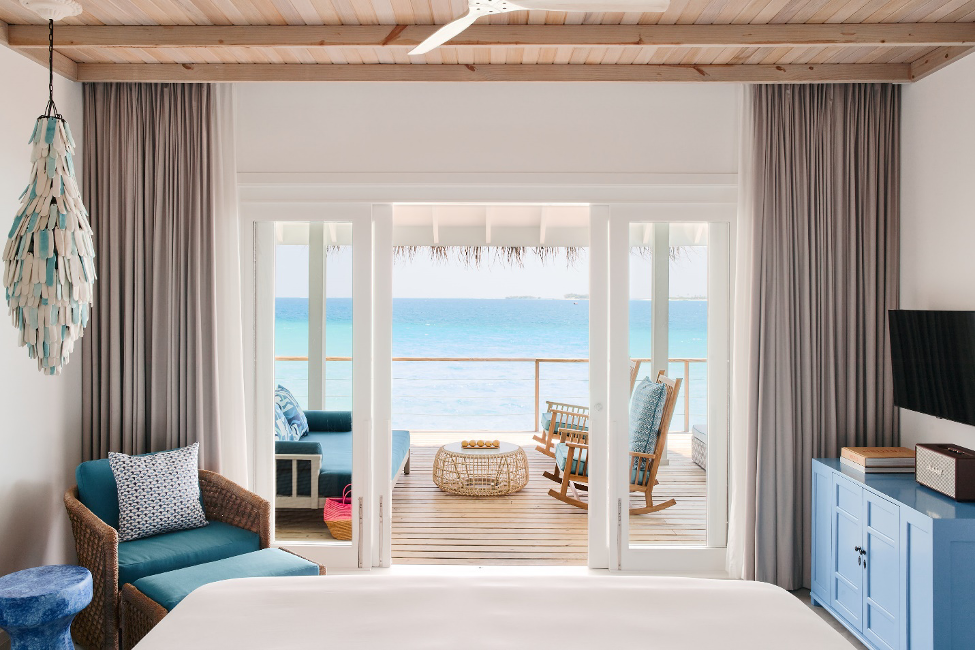 Find tranquillity by staying in the Lagoon Villa and gaze out over the placid waters of the lagoon — the beauty of its infinitely varied shades of blue can be rather addictive. Just over the ocean, you are free to sprawl out and relax on the sun loungers of your private wooden deck, which is tucked away from view, all while having direct access to the water via a private jetty.
Ocean Pool Villa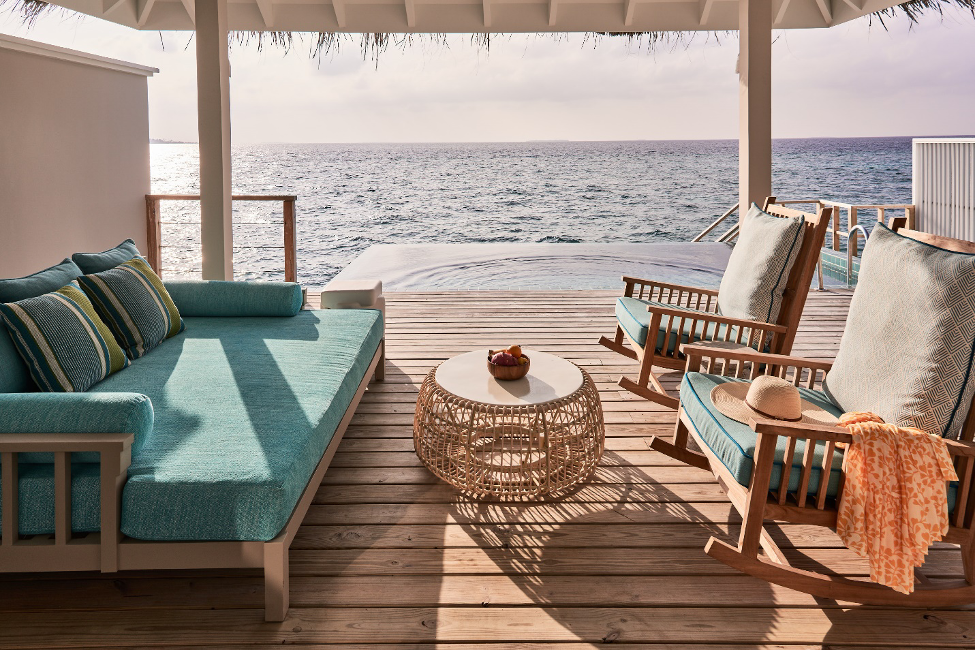 The overwater villa's calm refinement and seclusion make it the kind of place that would be on anyone's list of "must-do" experiences. Unwind in the solitude of your own pool while revelling in the breath-taking scenery. An alluring harmony between peace and contentment defines these dwellings.
Beach Pool Villa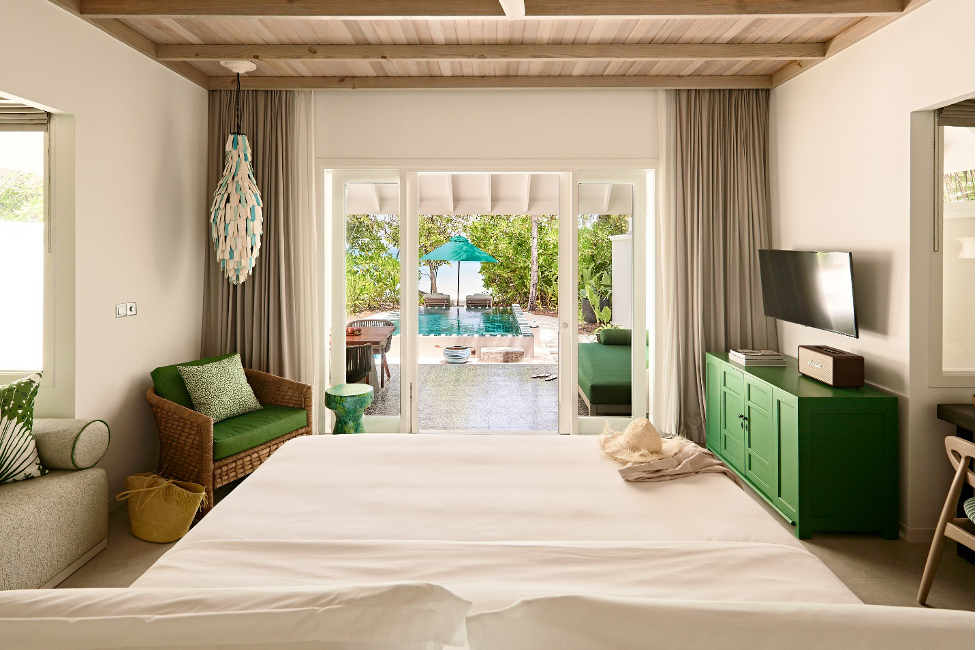 Envision waking up to a breath-taking panorama of your opulent private garden, then taking a leisurely stroll through the garden on your way to the beach and the stunning lagoon that lies just beyond it. Life can be so peaceful and magnificent when you're sunbathing in your own private pool, reading a book under the palm trees, and then taking a refreshing shower in the open-air section of your bathroom.
Beach Villa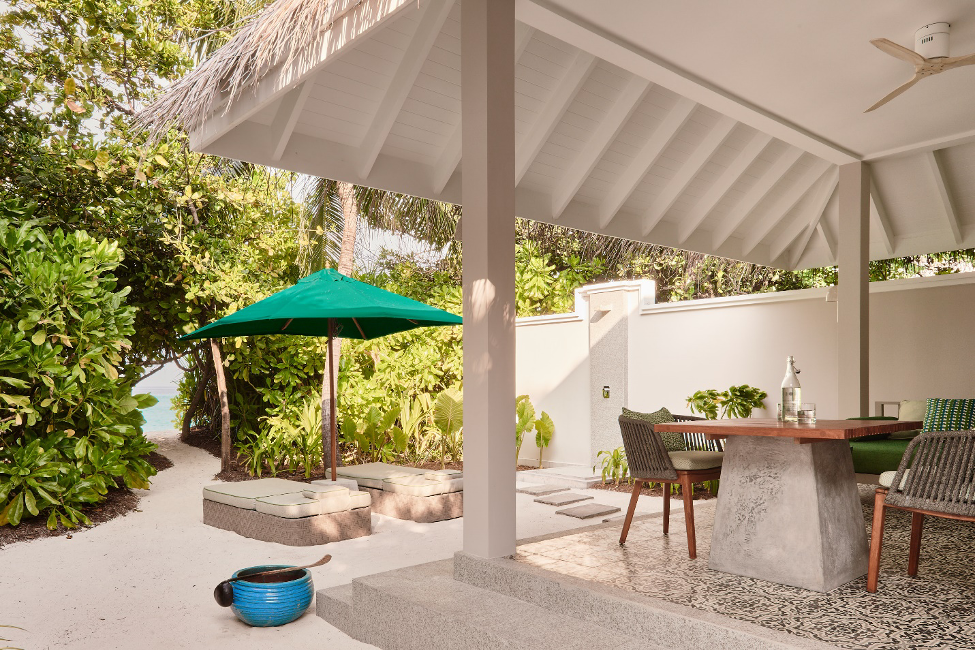 You don't even have to get out of bed to take in the view of your lush garden and the beach surrounded by the turquoise water of the ocean. The fluctuating contours and tones of blue and green, as well as the golden tone of the sunsets, give this exquisite villa a sense of calm. This villa features a spacious bathroom with a tub and shower, along with an open area where you may take a bath underneath the stars.
Private Pool Villa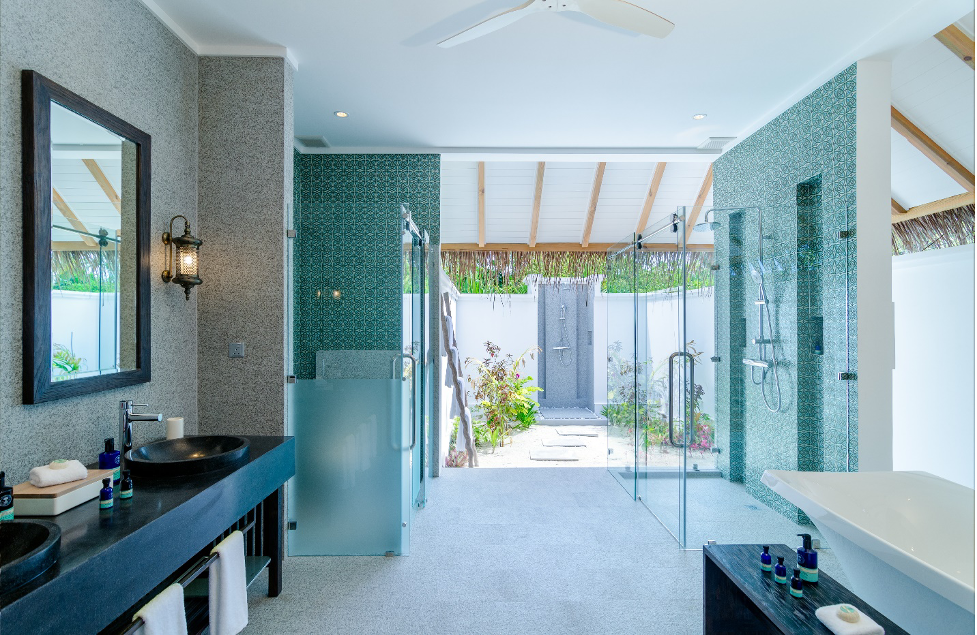 Get back in touch with nature and learn more about its mysteries by going barefoot while you're here. To ensure your solitude, this villa is situated at the island's very end, and features a swimming pool and sun loungers in a lush tropical garden. True happiness lies in mingling with the natural world, and in this setting, you can experience that delight in a way that's as liberating as a salty breeze.
Two Bedroom Water Villa with Pool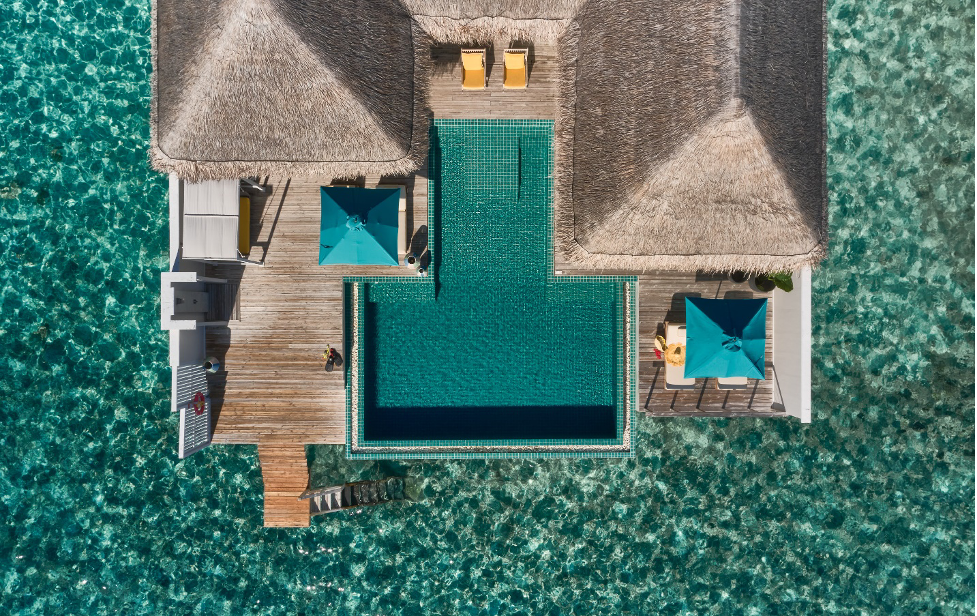 The most paradisiacal getaway imaginable. These water villas are secluded and ideal for a romantic getaway. These villas feature a large sundeck, an eight-meter pool, two master bedrooms with king-size beds, two magnificent bathrooms, and a spacious living area. Spend an evening stargazing from the comfort of your villa while taking in the views of the Indian Ocean.
Two Bedroom Beach Villa with Pool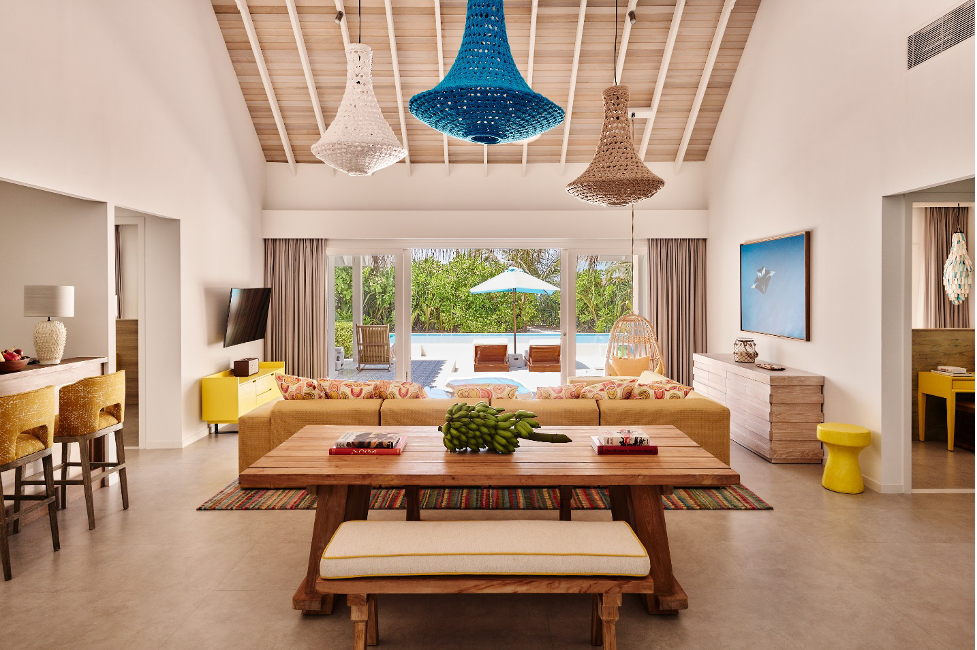 Ever fantasized about a stay in a spacious villa on a pristine beach? The time has come for you to make your aspirations a reality. The villa's 530 square meters of living area is ideal for accommodating large gatherings of friends and family. The designers have added fun colours to your whitewashed fantasy, illuminating the spacious living area, the two master bedrooms, the two separate bathrooms, and the ten-meter swimming pool with bright highlights.
Two Bedroom Rockstar Ocean Pool Villa
One may argue that the Rockstar Villa is the Maldives' most alluring accommodation option. It's at the extreme end of the wooden boardwalk, giving guests privacy. Nonetheless, they never have to leave the comfort of their room thanks to the complimentary use of a golf buggy. Everything here is little larger than you're used to:boasting a 40-inch flat-screen TV, two master bedrooms, a private bar, a bathroom with a bathtub and an outdoor shower, and a total of 460 square meters of living area, this villa has it all.
For more information and booking, visit https://www.finolhu.com