Grand Park Kodhipparu Maldives Launches a Special Offer for Locals and Work Permit Holders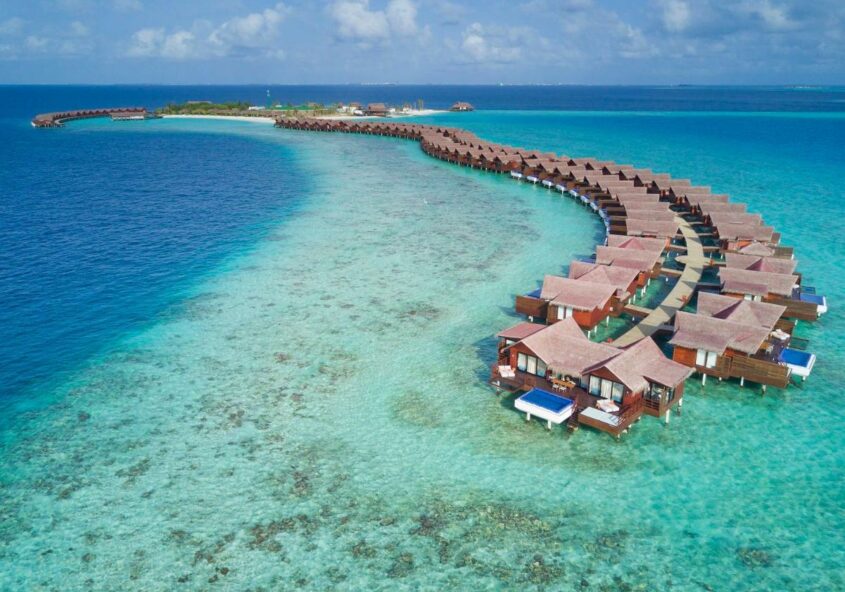 Grand Park Kodhipparu Maldives offers a feast for the senses with the new special offer for Maldivian nationals, and work permit holders. This tropical invitation extends to everyone looking to enjoy time away from the ordinary and, indulge in serious beach downtime or even something a bit more special this holiday season.
As part of a series of activations planned in celebration of the 5th anniversary of the resort, "Kodhipparu Staycation" comes to light as an appreciation and a sign of gratitude towards the partners and the local community. The offer makes the perfect combination of a host of value additions, remarkable discounts, complimentary benefits, and transfers for the hard-working travel enthusiasts to take a much-deserving break, reconnect with nature and dine out on panoramic views.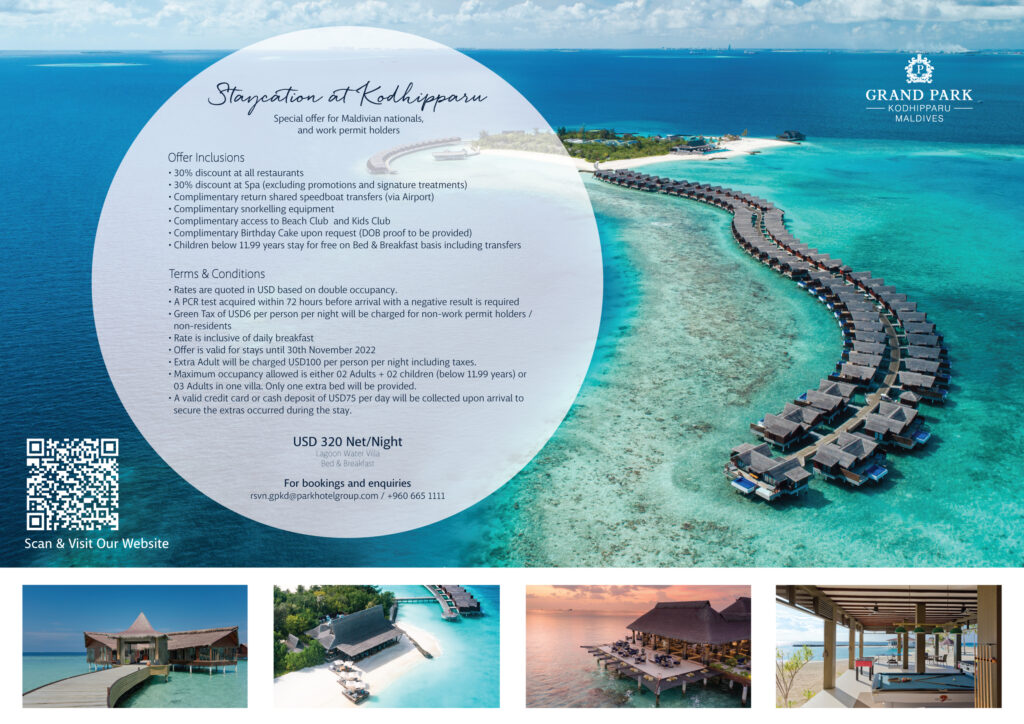 Along with the special accommodation rates starting at USD 320 per night, guests can also avail themselves of discounts of up to 30% at all restaurants and at the spa. For wellness enthusiasts, there will be complimentary sunrise and sunset yoga daily as well as access to a fully equipped fitness centre. Identification will be required at the time of reservation for the offer to be applicable. For reservations, guests are encouraged to write to rsvn.gpkd@parkhotelgroup.com and the dedicated team will extend assistance throughout the booking process.
This would be the perfect opportunity to travel further yet stay close and hit pause on the busy day-to- day, lifestyle and immerse in the delicious remoteness. With the resort being a mere 20-minute speedboat ride away from the international airport it makes the perfect destination playground with crystalline waters and near-empty beaches for the devotees of the sun, sand, and aqua-adventures. Grand Park Kodhipparu Maldives is also framed by some of the best house reefs of the North Male atoll. For an extraordinary snorkelling adventure, complimentary snorkelling gear will be made available to all. Whether one is seeking a quick weekend break or a few days of tropical lounging, Grand Park Kodhipparu Maldives offers a myriad of exciting experiences.
With the award-winning overwater spa, Firedoor signature restaurant which is known for its waitlist, and the private dining experiences curated by the culinary team to fit every tropical whim, guests are guaranteed a holiday that is made for the ages. Here is your invitation to reserve a villa and surprise treat loved ones to an adventure-filled, unforgettable getaway.
For more information and booking, visit https://www.parkhotelgroup.com/north-male-atoll/grand-park-kodhipparu-maldives/