Huvafen Fushi Gears to Spread Christmas and New Year Joy with Sparkling Celebrations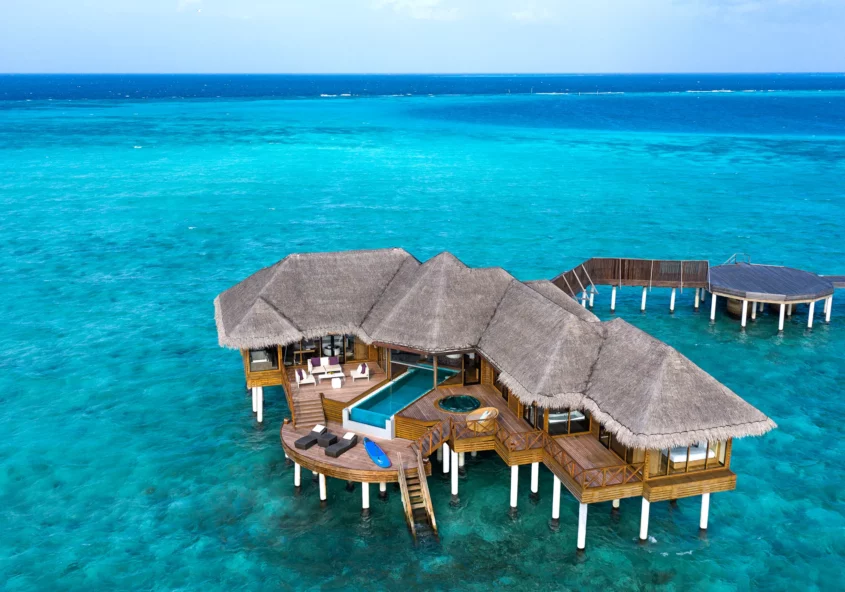 The festivities are coming to Huvafen Fushi as it rolls out the plans for the upcoming season – full of holiday spirit to revel in the magic of Christmas and New Year. Whether it's a couple's getaway or a vacation with friends and family, Huvafen Fushi wil l welcome guests of all ages to the grand festive celebrations with an array of unique experiences.
The iconic Maldivian resort has organised an array of events and activities with most exquisite cuisines inspired by the flavours from around the globe, immersive destination experiences and live music to keep its discerning guests endlessly entertained for the most awaited season of the year. Reminisce the traditional celebrations on white sandy beaches with turquoise shores for a pure tropical indulgence , and the 'Thakurus' will go beyond to ensure all Christmas wishes would come true this festive season.
Christmas will be an epicure's dream, with the tree lighting ceremony at Umbar on 22nd December, followed by activities for all the family members to enjoy the Christmas spirit. Forget the reindeer-drawn sleigh; for an unforgettable Christmas in paradise, Santa is sure to surprise you once again, with festive surprises in his bag – a perfect start to Christmas morning. The evening will be an extravagant Christmas gala dinner and entertainment with live music by DefNote.
Those looking to rest, rejuvenate and unwind during the holiday season can begin each day with a complimentary yoga session in the morning and guided meditation. Treat yourself to a gif t of relaxation and wellness in the World's only underwater treatment room or at a private beach sala to get that festive glow. The five -star PADI Dive and Water Sports Centre will offer adventures like diving, dolphin cruises, and numerous water sports. G uests can also choose to go on a snorkelling expedition with the resident marine biologists into the house reef and preserve and protect the underwater beauty by adopting a coral.
Huvafen Fushi heads back to the roaring 18th century, transforming itself i nto a tropical glamorous Masquerade Carnival – an Eve soiree filled with breath-taking views, free-flowing champagne, gastronomic delights, and live entertainment by DefNote and late-night DJ. New Year's Eve at Huvafen will be an evening with a star-lit sky, Venetian golden masks, black and gold decorations, and undeniable dancing that combine to make an event you'll never forget. A world created to amaze, amuse, and entertain – an unforgettable night of fun fit for the imagination!
To know more about the festive calendar, details are available here.