Indulge in a Sensory Culinary Adventure – Lagoon Dining at Meeru Maldives Resort Island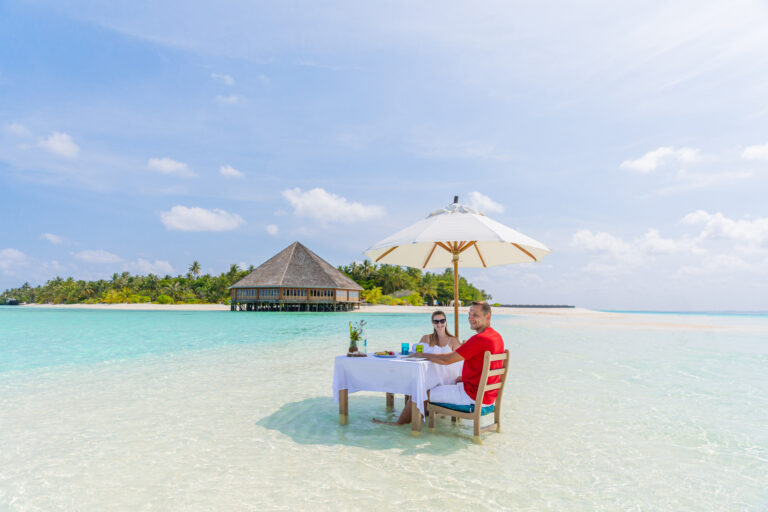 Seeking a dining experience that transcends the ordinary? Look no further than the Lagoon Dining experience at Asian Wok Beach Area at Meeru Maldives Resort Island. Designed to captivate food enthusiasts, this remarkable venture promises to take your culinary journey to new heights. Discover the intricate details of this extraordinary concept, the reasons why it's a must-try for discerning palates, and how it can elevate your dining experience to unprecedented levels.
At the heart of the Lagoon Dining experience lies the concept of indulging the senses. Every aspect of this extraordinary culinary adventure is carefully crafted to surprise and delight taste buds. The menu itself serves as a testament to the best of local cuisine, showcasing the freshest seasonal ingredients that are skillfully transformed into healthy and delectable dishes. Whether one opts for the indulgence of breakfast or the satisfaction of lunch, guests are in for a sensory journey that will leave them invigorated and utterly content. From the very first bite to the lingering aftertaste, each dish is a work of art, meticulously prepared to offer a unique and unforgettable culinary experience.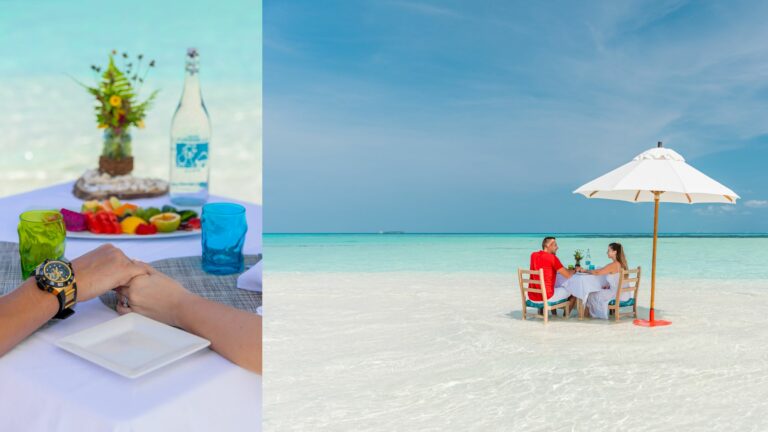 For individuals seeking a breakfast experience that transcends the ordinary, the Lagoon Dining experience proves to be a true gem. They can envision themselves savouring their morning meal while seated by the shore, with the rhythmic crashing of the waves and the invigorating sea breeze enveloping them. Here, a selection of nourishing options awaits to start their day right, including an array of fresh fruits, wholesome whole-grain bread, and organic yoghurts. Moreover, for those moments when they desire a touch of indulgence, the menu boasts a variety of mouthwatering choices that will surely satiate their cravings.
To complement the breakfast, guests will be presented with an enticing selection of refreshing drinks. Whether they are in the mood for a freshly squeezed juice bursting with vitality, a revitalizing smoothie, or a speciality coffee to awaken their senses, the Lagoon Dining experience caters to their every desire. Regardless of whether they are in pursuit of a wholesome and energizing start to their day or a decadent treat, this extraordinary dining experience has something to suit every palate.
For those seeking a more substantial midday feast, the Lagoon Dining experience offers a diverse range of lunch options that are certain to leave them fully satisfied. The menu features an assortment of carefully crafted dishes, each meticulously designed to showcase the very best of local cuisine. From the delicate flavours of fresh seafood to the succulent tenderness of meats, and the vibrant freshness of salads, guests will find an enticing array of choices to please every discerning palate.
To elevate their lunch experience, a selection of speciality drinks awaits their consideration. They can choose from an assortment of wines, beers, and cocktails that have been expertly curated to complement the flavours of the meal. And if they prefer something lighter, there are plenty of refreshing options available, such as freshly squeezed juices and invigorating smoothies.