Indulge in All-Inclusive Bliss: Le Meridien Maldives Resort and Spa's Captivating Fusion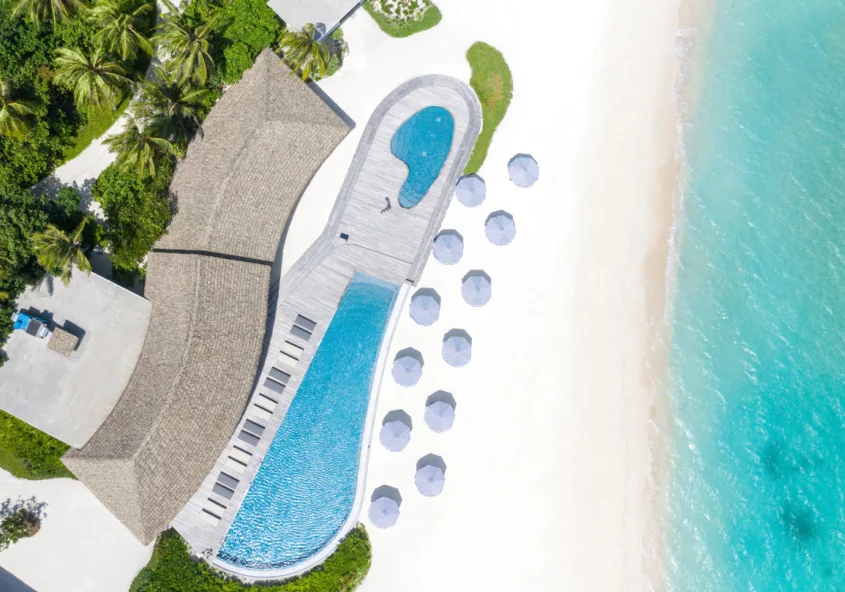 Embark on an unrivaled culinary odyssey at Le Méridien Maldives Resort and Spa, where a harmonious blend of inventive flavors, artistic presentations, and authentic Maldivian cuisine awaits to dazzle your senses. Throughout your sojourn, indulge in a collection of exceptional restaurants and bars, each promising to enthrall your palate and immerse you in the vibrant spirit of the Maldives. Take advantage of this exclusive offer from Le Méridien Maldives Resort and Spa, available for stays between January 01, 2023, and December 29, 2023.
Discover Le Meridien Maldives Resort and Spa, a captivating haven nestled in the unspoiled Lhaviyani Atoll. This exquisite sanctuary blends local essence and European heritage, offering a unique and immersive lifestyle experience. Luxuriate in overwater villas, indulge in delectable dishes at six enticing restaurants and bars, and rejuvenate at the serene Explore Spa by Le Meridien. Your perfect getaway awaits at this extraordinary resort.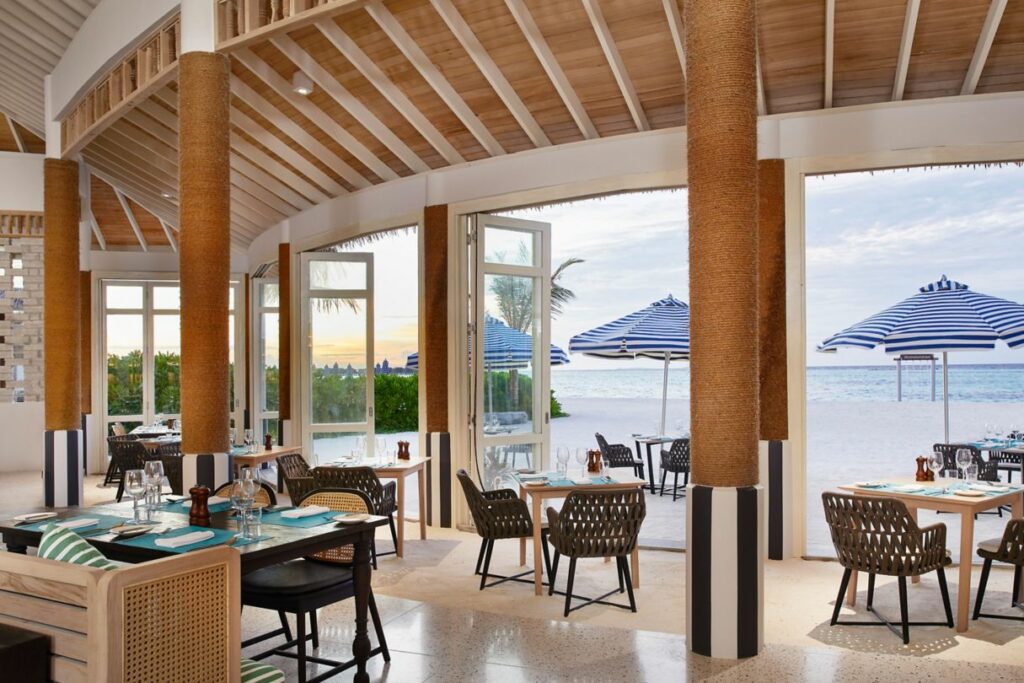 Discover the irresistible allure of our exclusive offer:
Turquoise: Enjoy a daily breakfast spread that sets the perfect tone for a day of exploration and relaxation.
Waves Café: A fantastic lunch option with a variety of delectable dishes to choose from.
Latitude: Savor the flavors of the Maldives with a delightful lunch experience.
Velaa Bar + Grill: For lunch, indulge in a choice of dishes that will leave you craving for more.
Riviera Tapas & Bar: Exclusively for adults (18+ years old), this venue offers a delectable lunch selection.
Turquoise: As the sun sets, delight in a daily themed dinner buffet featuring a range of enticing dishes.
Velaa Bar + Grill: For a sophisticated dinner, savor a sumptuous 3-course meal in an elegant setting.
Tabemasu: Experience the flavors of Japan with a delightful 3-course meal for dinner.
Riviera Tapas & Bar: Exclusively for adults (18+ years old), this venue offers a refined 3-course set menu for dinner.
All-Inclusive Beverage List: Enjoy unlimited consumption of non-alcoholic beverages, select cocktails, and a wide range of international branded spirits, wines, and beer, all served by the glass.
Minibar: Your in-room minibar is stocked with an assortment of alcoholic and non-alcoholic beverages, as well as snacks, for your enjoyment.
Beverage Replenishment: Consumed items in the minibar will be replenished once per day, with 375ml spirits and bottles of wine replenished every four days.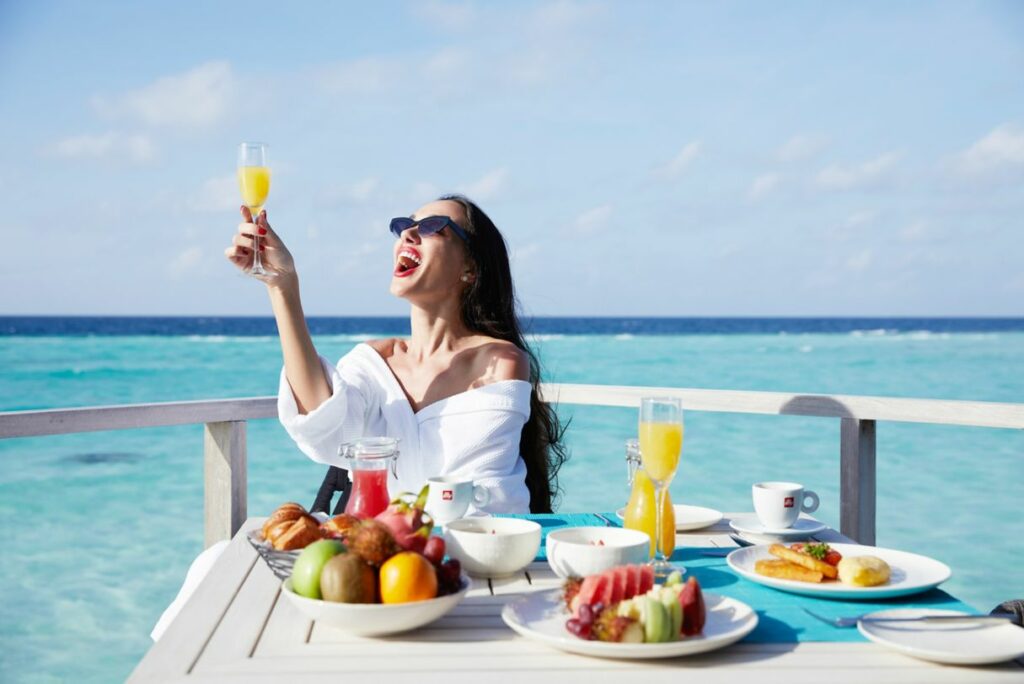 Please ensure to enter the Promotional Code in the designated Corporate/Promotional code box during your online reservation process. Alternatively, you can contact +960 400-8888 and kindly inquire about the promotional code.
To book the Discovery Awaits package, visit: https://www.marriott.com/offers/all-inclusive-indulgence-off-28917/mlemd-le-meridien-maldives-resort-and-spa For more information or reservations, please email reservations.maldives@lemeridien.com