Kuramathi Maldives Introduces Champagne Breakfast at Sky Bar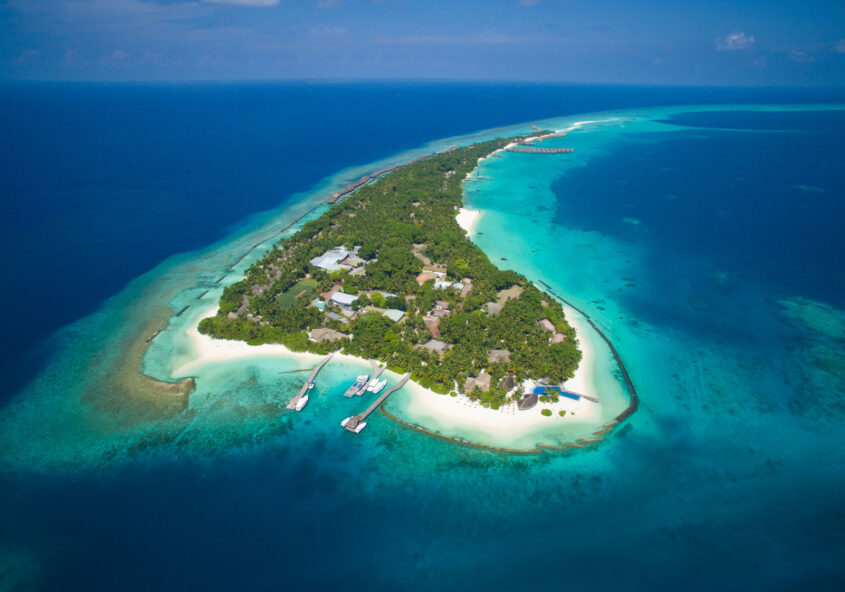 Start your day in the most stylish and opulent way imaginable with Kuramathi Maldives' exclusive Champagne Breakfast at the breathtaking Sky Bar. Perched 7 metrers above sea-level, this enchanting experience offers panoramic vistas of turquoise waters and pristine white sand beaches, making it a truly unforgettable affair.
Immerse yourself in a feast for the senses as you relish a sumptuous spread of delectable delicacies, expertly crafted by our talented chefs. Adding a touch of elegance and sophistication to this already extraordinary experience of Moët & Chandon Brut, the epitome of refinement and indulgence. The exquisite champagne perfectly complements the culinary delights on offer, ensuring an unrivaled experience that lingers on the palate.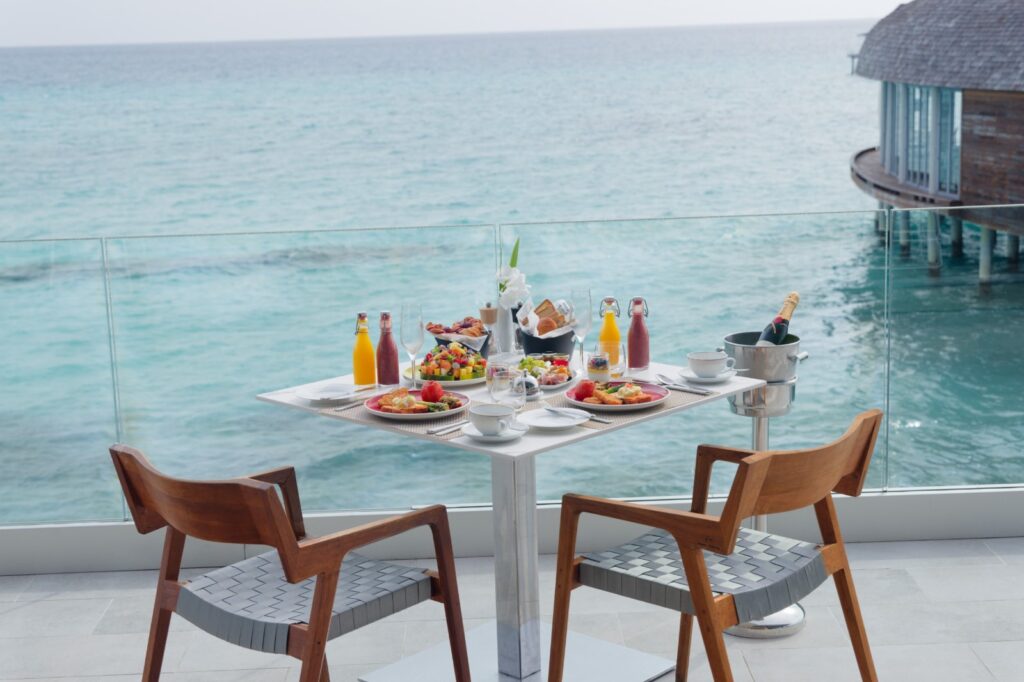 The Champagne Breakfast at Sky Bar is available exclusively for couples, offering an intimate setting to create memories. Priced at USD 299 per couple, this extraordinary experience is perfect for those seeking to celebrate special moments in unparalleled style.
Kuramathi is one of the first resorts to open in the Maldives and is part of Universal Resorts of Universal Enterprises Private Ltd, a 100% Maldivian owned company, and the pioneers of tourism in the Maldives. Situated in Rasdhoo Atoll archipelago, Kuramathi Maldives is 1.8 km in length and tapers to a pristine stretch of white sandbank, lending a dramatic quality to the idyllic surroundings of turquoise lagoons, tropical jungle and flora. Catering to all budgets, 12 distinct choices of villas are on offer, ranging from the individual Beach Villas to the idyllic Water Villas with Pool. Dining options are diverse with many restaurants, bars and great-value all inclusive packages, topped off with Maldivian service – welcoming, genuine and friendly. There is something for everyone on this paradisiacal haven that embodies Maldives in a natural setting.
For more information, please visit kuramathi.com