Marcel Gurk to Host Exclusive Football Camp at Lily Beach Resort & Spa in October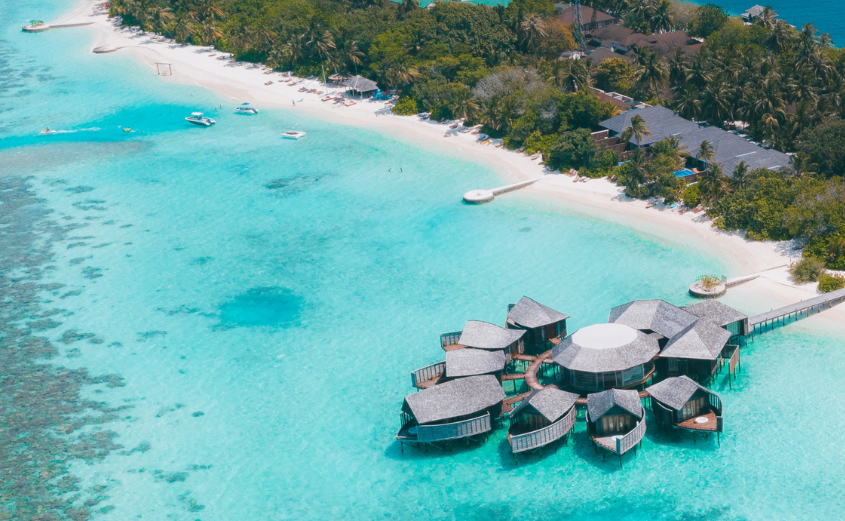 The Women's World Cup has just ended but that doesn't mean Football Mania is over. Lily Beach Resort & Spa has announced the continuing partnership with the renowned Freestyle Football sensation, Marcel Gurk. This exceptional collaboration is in line with one of the resort's fundamental principles of providing guests with delightful experiences to add more value to their stay. And this brings Marcel and his team's extraordinary skills to the enchanting island paradise for an exclusive football camp scheduled for this upcoming October holiday season.
Marcel is a multiple Guinness World Record holder for Freestyle Football and is renowned for his mesmerising skills. He has taken the Football Freestyle world by storm with his unique blend of creativity, precision, and innovation. Most recently Marcel and his brother Pascal has been informing and entertaining viewers about all things football on their show "The Reaction Show" on Magenta TV's Sport programming online and of course on their large social media following especially on TikTok.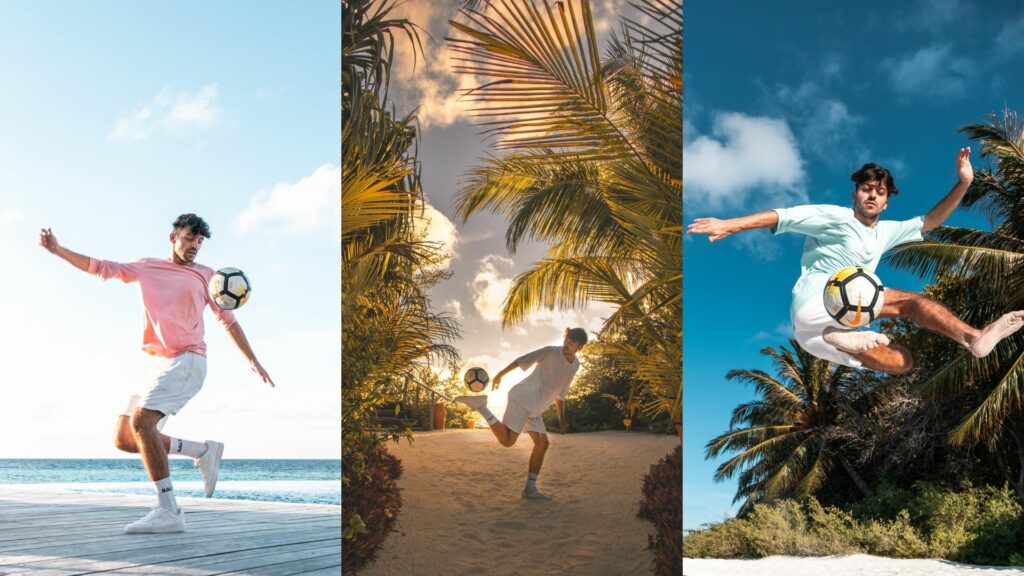 Lily Beach, nestled amidst the stunning natural beauty of the Maldives, is the perfect place for this one-of-a-kind event that will captivate both football enthusiasts and vacationers alike from 22nd to 31st October 2023.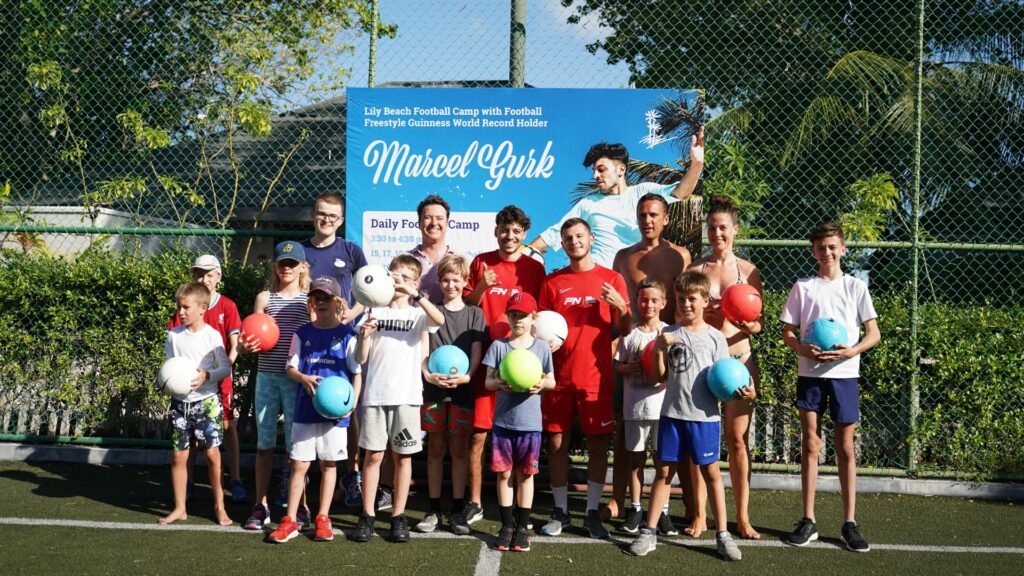 Guests will not only enjoy daily training sessions led by Marcel; they will also have the chance to engage in personal interactions and live performances (with a special Halloween themed performance on the 31st) that unveil the secrets behind his gravity-defying tricks. Participants will be awarded medals, certificates, and giveaways.
During his stay, from 22nd to 26th October Marcel will conduct a complimentary Football Freestyle session every day for an hour, and from the 28th and 29th of October Pascal will provide a complimentary Football Skills Training session every day for an hour. Throughout their stay, guests can book exclusive paid private lessons with Marcel Gurk (based on schedule and availability).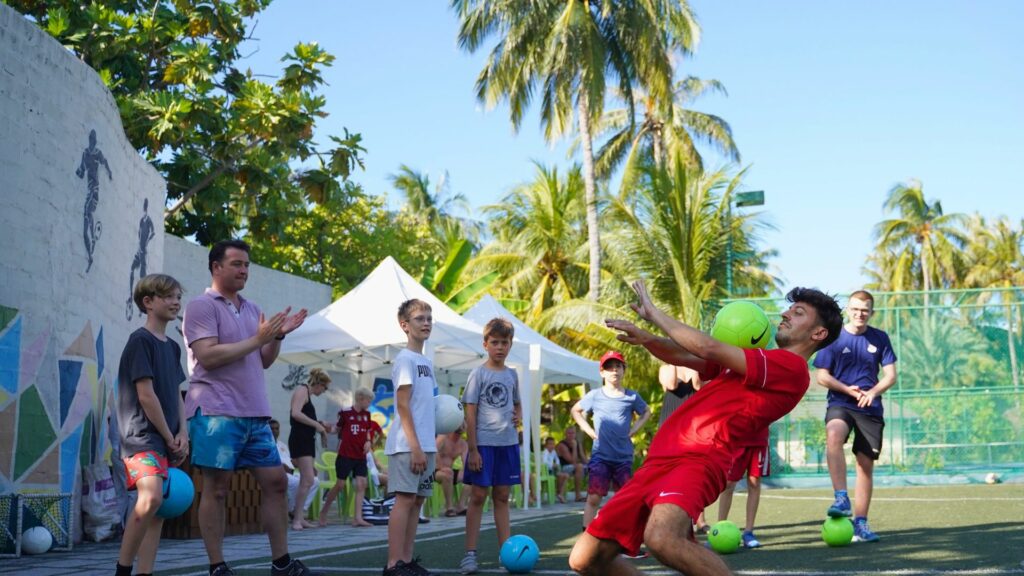 The football camp promises an immersive experience, offering participants a chance to enhance their technical abilities, develop their freestyle techniques, and gain insights into Marcel's unparalleled journey in the world of Freestyle Football. A perfect opportunity for young children interested in the sport to gain some professional insight into the game and for parents to join in the fun with their loved ones.
For a complete schedule of the event, please visit here.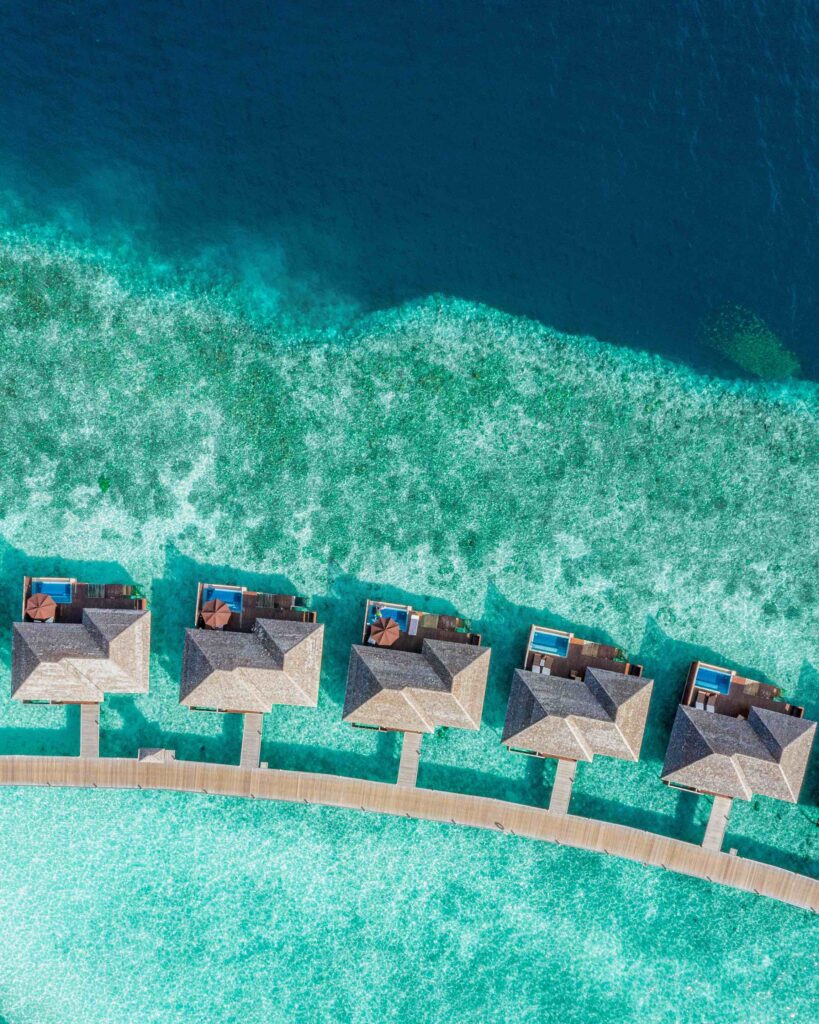 Lily Beach Resort & Spa, in the heart of the Maldives' South Ari Atoll, is a top all-inclusive resort known for its Platinum Plan. With daily activities beyond snorkeling and diving, it's perfect for all ages. Just 25 minutes from the airport, it's also close to prime Manta Ray and Whale Shark spots. Luxurious accommodations, white sandy beaches, and clear blue waters ensure an unforgettable experience for families.
For a look at the recreational facilities and activities, please visit here.
For all interested participants, early registration is encouraged to secure a spot at this extraordinary event. For more information and to reserve your place, please click here.