Meeru Island Resort & Spa Named as One of the World's Best Natural Beach Destinations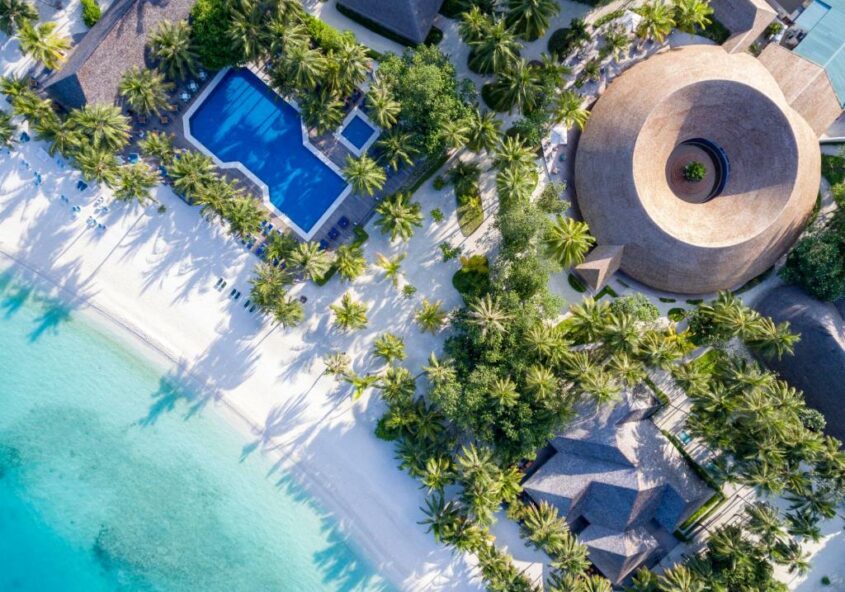 Meeru Island Resort & Spa was just named as one of the world's best natural beach destinations by Kuoni Travel's and was featured on their "World's most eye-catching natural wonders and beaches" list. The resort best known for having one of the best beaches and lagoons in the Maldives also got featured on Mirror UK's "World's top 15 most beautiful locations."
The resort is the only property from the Maldives to be featured on these acclaimed lists and rightfully so.
A tropical paradise of coconut palm trees, long stretches of white sandy beach, surrounded by sparkling clear, warm water in a turquoise lagoon and colorful coral reefs teeming with abundant marine life, Meeru Island Resort & Spa is a dreamy destination for all. A 55-minute scenic speedboat transfer will bring you to this untouched, natural paradise from Velana International Airport.
The resort is also is a popular choice with both families and couples. As one of the larger Maldives resort islands, it offers a myriad of activities, sports, and excursions, in the sea, on land and even in the air. Guests can discover the pristine underwater world and colorful marine life, perfect your golf swing, sweat it out at the tennis court, rent a bicycle, or simply swim or kayak around the turquoise lagoon. You can treat your loved one to a special event and cherish life long memories while at the resort.
Book your stay to Meeru Island Resort & Spa to enjoy a casual, relaxing atmosphere in a natural setting, whether on a family vacation in the sun or an intimate, beach gateway with a loved one.
For bookings and more information, please email reservations@meeru.com