Milaidhoo Maldives: The Perfect Getaway for Multi-generational Family Escapes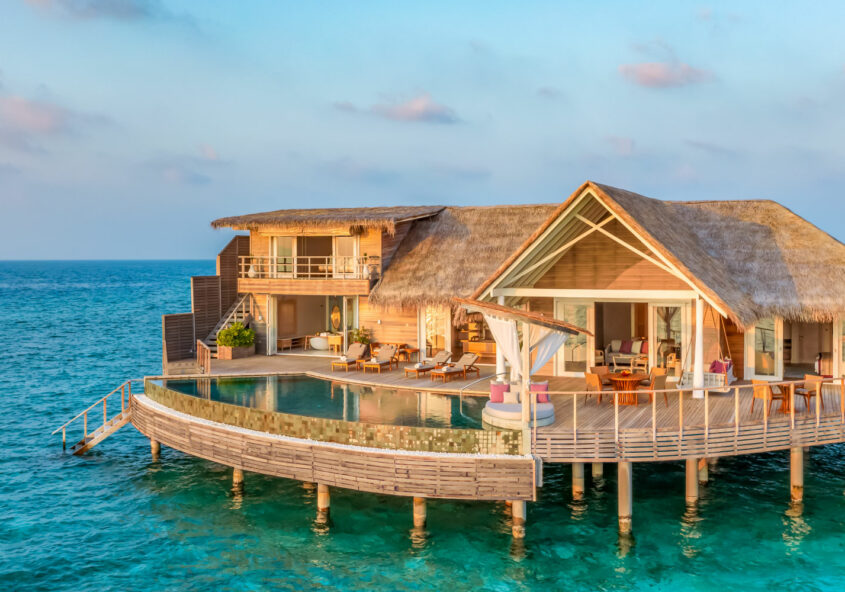 Travelling with the extended family or multiple generations of families is becoming popular as well as practical because it's a wonderful way for the children and the grandparents to share memories and experiences. Here is why Milaidhoo Maldives is the perfect island getaway for a multi-generational holiday.
1. Memories for generations
With no kids allowed below the age of nine years, Milaidhoo is a resort dedicated to undisturbed relaxation and tranquil rejuvenation. There are plenty of activities for the old and young to fulfil everyone's heart with meaningful experiences. From underwater activities to watersports and wellness therapies to plenty of dining options, there is something for everyone no matter how old or young, creating lasting memories.
2. Fun and learning
Enjoy the wonderful experience of establishing and learning a new skill together, combining the expertise and wisdom of generations. Learning to dive together, collecting corals and planting a coral frame for generations to come, or exploring the culinary routes of the Indian Ocean during a cooking class, is fun for everyone as well as a learning experience.
3. A New Family Residence
As well as the spacious Water Pool Villas, Beach Pool Villas and the exclusive Beach Residences that can accommodate up to three guests, Milaidhoo has introduced a new accommodation category, the overwater Two-Bedroom Ocean Residence. Designed to accommodate up to six guests, the Two-Bedroom Ocean Residence features two spacious bedrooms with en suite bathrooms, an ample living room, and an extensive, sunset-facing deck with a private infinity pool, comfortable lounge furniture, and dining area for lavish family feasts. Guests can even exercise with an inspiring view from the private gym and yoga/meditation lounge on the upper floor of the Ocean Residence.
4. Exclusive to the Ocean Residence
Exclusive for guests staying in the new Two-Bedroom Ocean Residence is a dedicated Chef to customise all meals to guests' preferences, a private half-day excursion on one of the resort's luxury vessels, and a private outdoor cinema screening on the Residence deck. Guests also benefit from the Milaidhoo signature complimentary amenities such as a bottle of champagne in the Residence on arrival, free use of snorkelling equipment, a special welcome gift, and other surprises for young and old.
For more information and booking, visit https://www.milaidhoo.com