Oaga Art Resort – An All-Inclusive Blend of Culture, Art and Hospitality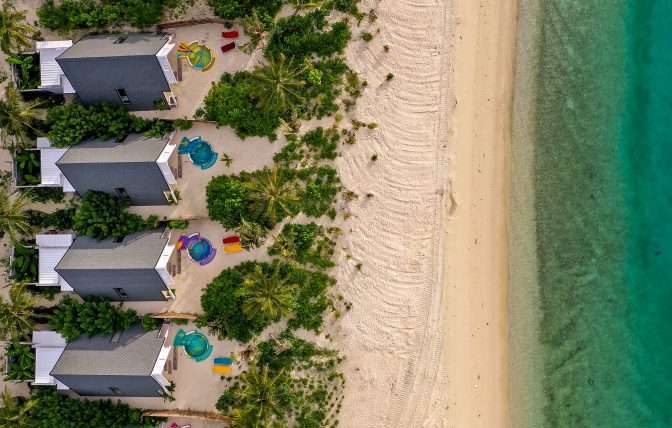 Oaga Art Resort, a new entrant in the Maldivian hospitality scene, is a true all-inclusive haven that draws inspiration from the local culture and traditions of the Maldives. With its Greatest All-Inclusive plan, the resort presents its guests with an array of curated experiences, benefits, and spaces that reveal the story of the Maldives in a stylish and sophisticated manner.
Located in the picturesque North Malé Atoll, a mere 50-minute speedboat ride away from Velana International Airport, Oaga Art Resort promises to deliver Maldivian hospitality true to its ancestral roots, allowing guests to dive into the magic of the Indian Ocean, art, music, and rich flavours, all of which are curated especially for them.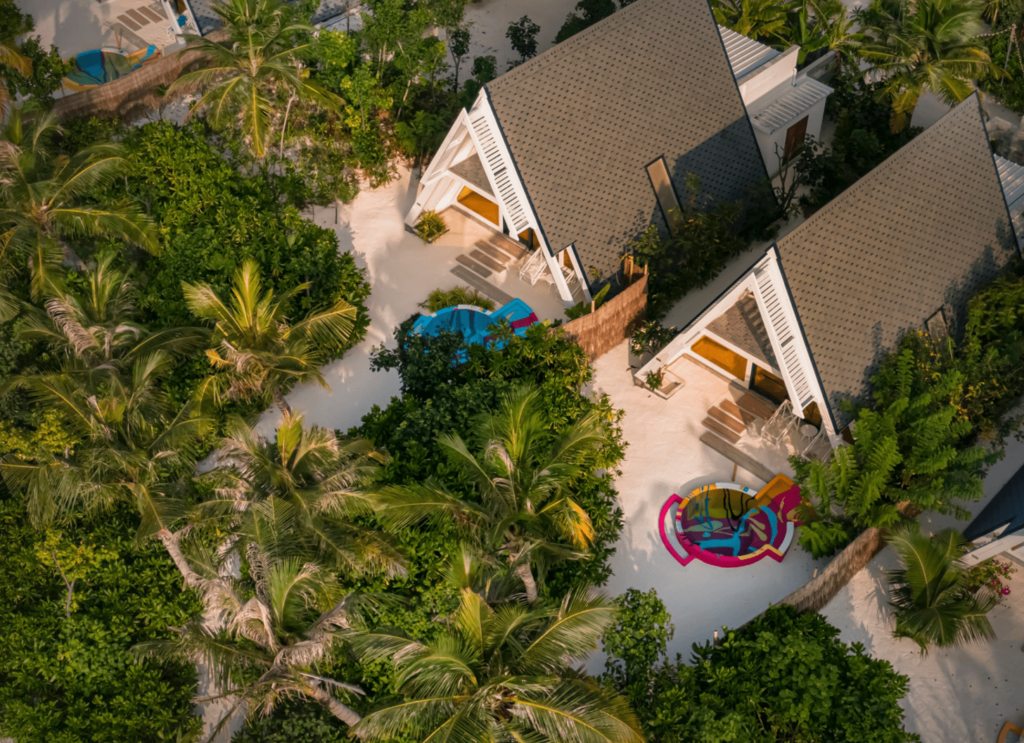 Oaga Art Resort boasts two distinct types of villas, each inspired by a different love story. The Haruge Beach Villa with Private Pool draws its inspiration from the legend of Dhon Hiyala aa'i Alifulhu and is recommended for couples or a family of three seeking a tranquil holiday on the island's best beaches. The villa features brightly coloured murals, modern furnishings, and a range of amenities, including a minibar, living area, and outdoor shower. The Veyoge Gallery Pool Villa, on the other hand, is inspired by the story of Khalid and Sitti and is designed to make guests feel stimulated and safe, with an invisible mirrored exterior that recalls the magic of the legend. The villas are decorated in an "Art Gallery" style, with modern furnishings, local art, and a record player. All 15 villas have direct access to a unique pool, and some have a direct beach section.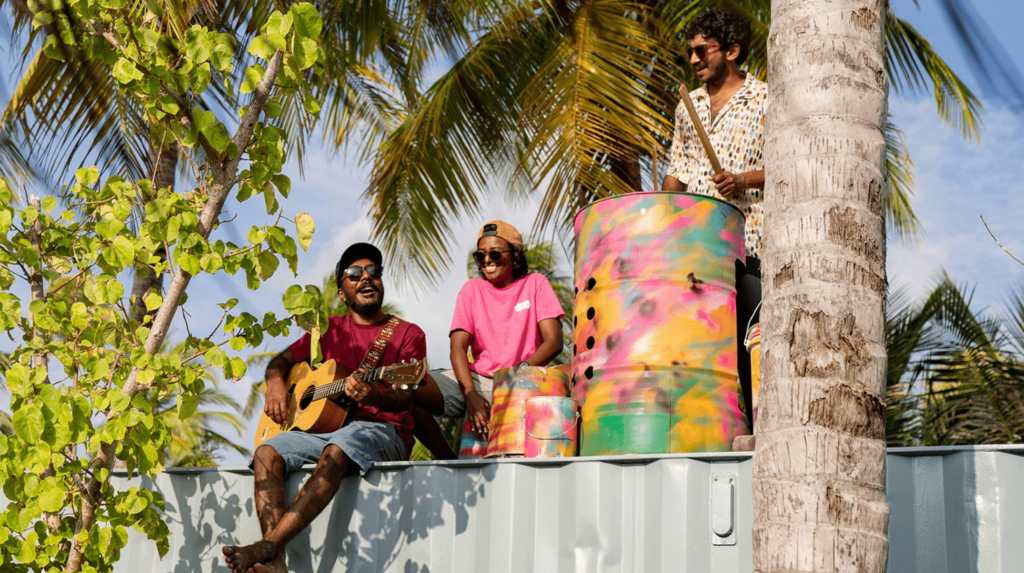 The resort offers a variety of culinary experiences to its guests, ranging from traditional street-style food to interactive, theatrical dining. For a casual dining experience, Kaa Kada, the main restaurant, takes inspiration from bustling street stalls and offers a range of oriental, seafood, mixed grill, and pasta options. For those looking for late-night snacks, Midnight Munchies is open from 11 pm to 6 am, while Thashibari delivery service delivers food right to guests' rooms. The resort also offers Samaasaa, a theatrical dining experience where Chef Zuzu takes guests on a journey through age-old tales of love and myth, all while serving a delectable five-course meal. Raa Baa, the main bar & pool, serves a selection of alcoholic and non-alcoholic beverages, snacks, and evening high tea. Finally, Sobi Bar offers a carefully curated selection of artisan beers and gin from around the world.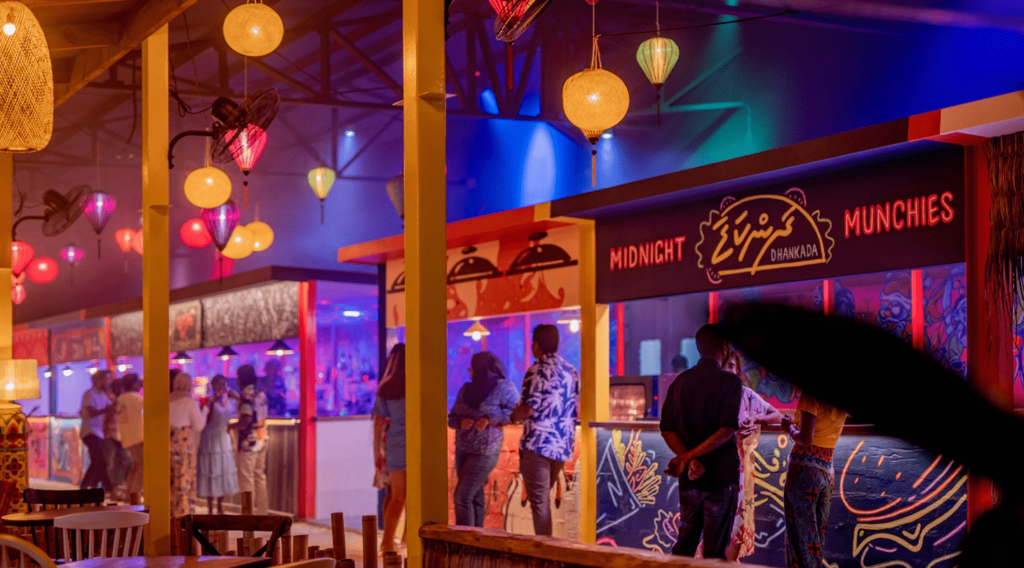 Oaga Art Resort is an oasis of indulgence that caters to every whim and fancy. From daily art classes to guided creativity sessions with resident artists, the resort offers an array of leisure and recreational activities that are tailored to every mood and adaptable to any weather condition. Immerse yourself in sound healing, breathwork, and a convivial bonfire experience that celebrates community and togetherness. If water sports are more your style, plunge into the azure Indian Ocean to try scuba diving, snorkelling, or exploring the vibrant coral reefs that surround the island.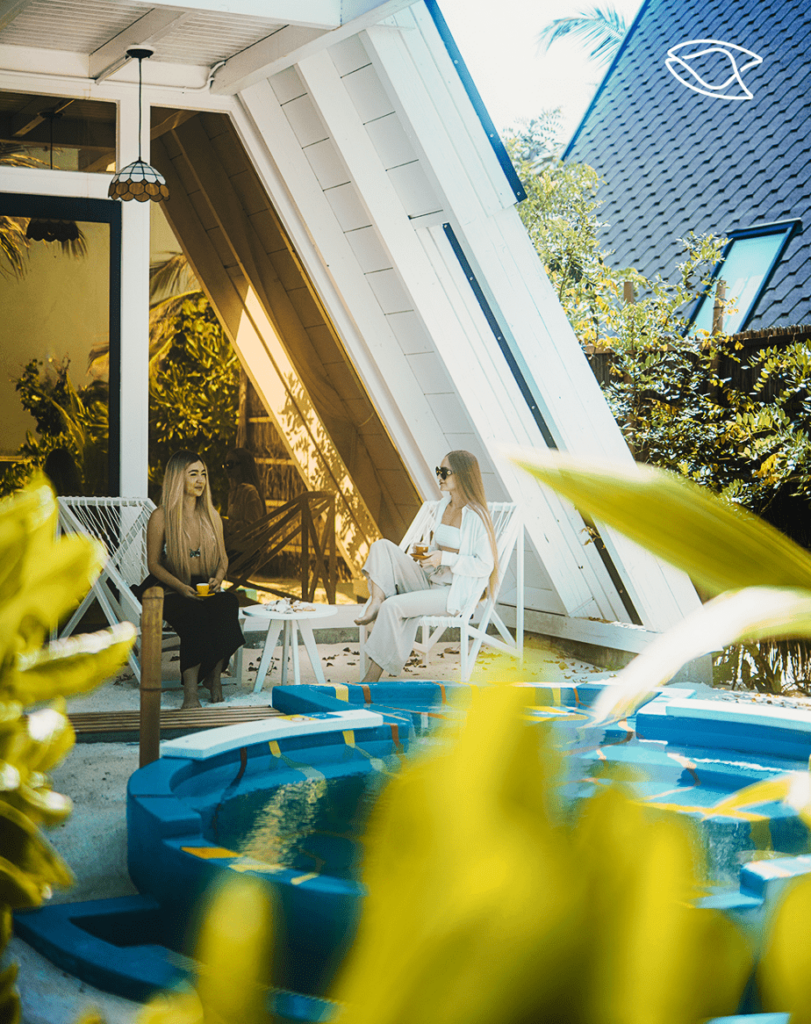 For those seeking rest and relaxation, the Hoba Spa offers an array of curated treatments that blend traditional healing practices from the Maldives with modern wellness modalities. Sample locally sourced and handmade oils like Hoba Aroma, Beys Foshi Therapies, and San'dhu Moon Therapies to rejuvenate your senses. Enjoy pretty snacks galore at the float-stagram by your private pool or sign up for a pop-up cocktail-making class with the resort's team. At Oaga Art Resort, the possibilities are endless, and guests are sure to be captivated by the sheer diversity of choices on offer.
For more information and to book your stay, visit https://oagaresorts.com/