Patina Maldives, Fari Islands Welcomes Sleep Therapist and Neuroscientist, Dr Lindsay Browning
Patina Maldives, Fari Islands welcomed Dr Lindsay Browning, a chartered psychologist, neuroscientist, author and qualified sleep expert, for an exclusive one-month residency from 20 December 2021 to 18 January 2022. Dr Browning will be addressing the impact that the global pandemic has had on guest's stress, anxiety and sleep, and offering expert advice and tips to adults and children alike on improving sleep quality.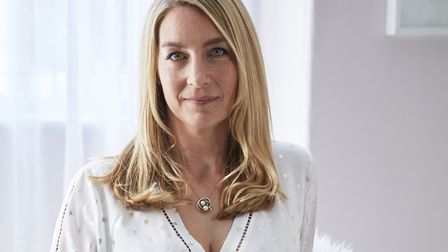 Health care professionals around the world have found an increasing number of adults and children are showing signs of sleep deprivation since the onset of the global pandemic. Helping individuals to start the year rested and with the right tools to overcome insomnia and improve overall vitality, FLOW, the spa at Patina Maldives, will welcome Dr Browning for a month-long residency as part of the resort's evolving visiting practitioner programme.
Personalized one-to-one consultations will also be available to discuss and provide a personalised sleep plan for proper stress management and restorative sleep. Prices for this service range from $200 for a 30-minute session.
Spanning 1,500 square metres, Flow is a place of pure and tangible soul, crafted from native materials and made perfect by human talent. It offers a complete wellbeing journey by providing inspiration, guidance, and opportunity for guests to recharge, reconnect and rediscover themselves, each other, and nature, in lush surroundings. The best therapeutic practices from around the world and professional advice come together to support guests in exploring their full potential for a happier, healthier, and more fulfilling life.
Treatments offer a host of curative and preventive remedies. Embracing innovations in wellbeing technology proven for their ability to bring balance, from floatation tanks and Watsu therapy to pioneering IRIS sound technology. Immersions are delivered using the OSEA range of skincare formulations and exclusive Indian Ocean Collection amenities by Margate-based Haeckels, whilst supported by Nourished, creators of bespoke 3D-printed nutrient supplements.
For more information, visit Patina Hotels & Resorts