Patina Maldives Welcomes 11-Year-Old Rising Tennis Star Naba Nishan to Play with Swiss Legend Martina Hingis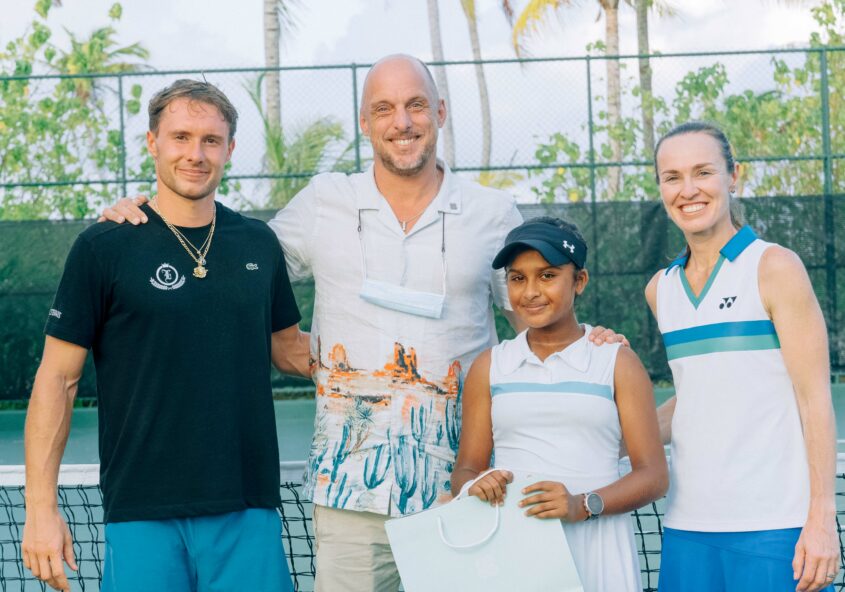 Patina Maldives Fari Islands, in partnership with Lux Tennis this month hosted a tennis camp with 5-time Grand Slam Champion and former world number one ranked pro, Martina Hingis. The youngest player to win a grand slam at just 16, Martina was the first Swiss player, male or female, to win a Grand Slam and attain a No.1 ranking. Martina was in the Maldives to coach a week-long tennis camp at Patina Maldives Fari Islands.
Naba Nishan's parents heard about the visit and reached out to the resort on Facebook for an autograph. A rising local tennis star, the 11-year old Naba won the Women's' Single, Women's Double, and Junior Open Singles Championship at the 2021 National Tennis Championships just earlier this month.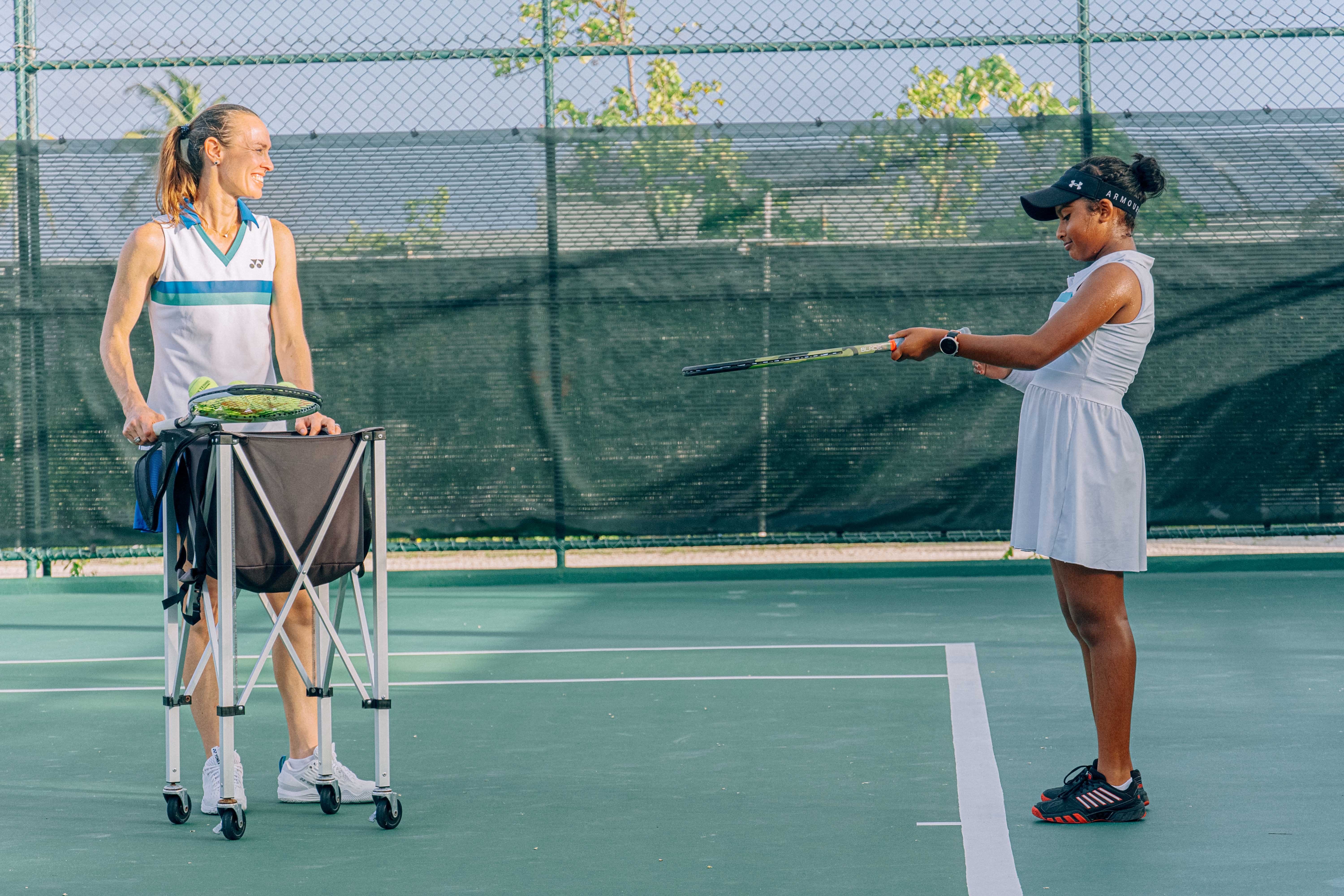 Patina Maldives responded by inviting Naba over to the resort for a lesson and game with her hero. After a nervous greeting and some warm-ups, Martina coached Naba on her serve and stance before finishing up the session with a game.
Patina Hotels & Resorts is the latest hospitality concept from Capella Hotel Group. Born out of guests' desire to honour individuality, Patina
appeals to a new generation of travellers who seek deeper connections with themselves and the world around them. The human-centered design flows with the natural modes people are in, gently and intuitively providing for each guest's individual needs, ensuring that no two stays are exactly the same. A five-star, sophisticated lifestyle brand, Patina Maldives, Fari Islands will be the first launch, with a property in development in Ubud, Bali, and opportunities in China, Japan, and Southeast Asia also being pursued.