Royal Island Resort's Guide to Romantic Couples Holiday in the Maldives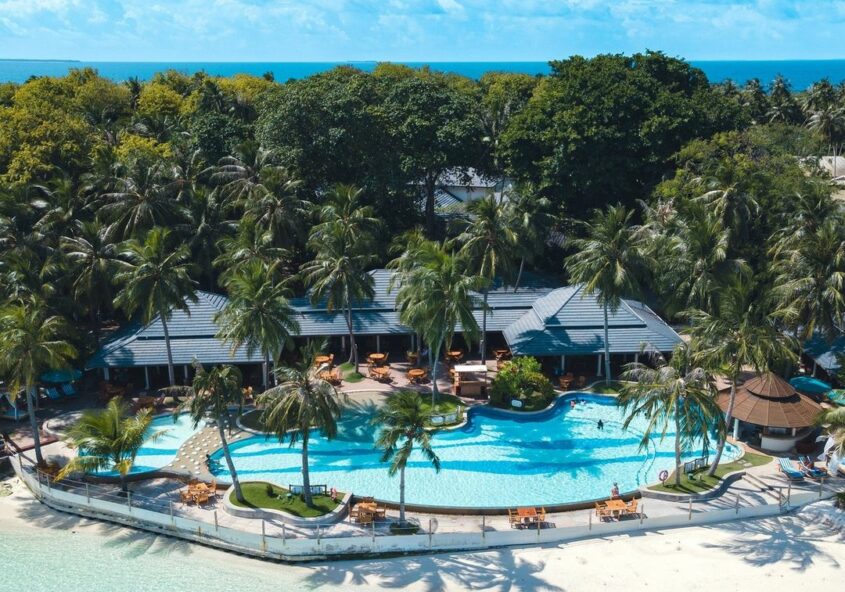 Whether you're staying in a Royal Island Resort for a luxury honeymoon or just to get away and spend some time with that special someone, the island resorts have everything you could need to make memories that will stay with you long after you leave.
To help you plan your couples escape, here's the idea of the perfect 4-night stay at Royal Island, an award-winning all-inclusive resort.
Day one
Get to know the island and take a stroll along the shoreline that surrounds the resort before heading back to the Palm Terrace for a drink or two. If you're looking for something a little more secluded, why not book a stay in one of the Beach Villas and make the most of your very own private sundeck and beach? You can even have your dinner delivered to your villa to enjoy together.
Day two
Relax in the pool or take the plunge and discover an underwater world – the choice is yours. Our resort is surrounded by endless lagoons just waiting to be explored, so grab yourself a snorkel or Seabob and venture below the surface to see stunning coral reefs and tropical marine life. We've got plenty of equipment available to hire and a team of experts on hand to help you get started.
Once you've dried off, make your way over to the beachfront Raabondhi Restaurant to sample some of the freshest seafood in the Maldives and watch as the sun sets over the sea.
Day three
Spend some time touring the Baa Atoll before stopping off on your very own private island for a picnic and a bottle of Champagne. You can even extend your trip to a whole day and hide away on a sandy beach for a little bit longer. Why not round it all off with a stargazing cruise, complete with a cocktail or two?
Day four
Indulge in some well-deserved pampering at Araamu Spa. Hidden deep within the jungle, the spa's treatments are inspired by the healing power of nature. Inside, you'll find soothing herbal baths, tranquil tropical gardens, and outdoor treatment pavilions where you can enjoy everything from rejuvenating facials to invigorating massages for two.
Day five
Join for a good breakfast before you head home or spend some extra time in the comfort of your own villa.
Once you're back in Malé, why not take the chance to explore the capital of the Maldives? You'll find colourful buildings and vibrant, bustling markets to contrast the peace of our secluded resort.
Ready to book your romantic retreat to the Maldives? Just click here to get started.