Set a Course for Adventure on Soneva in Aqua, the Luxury Yacht in The Maldives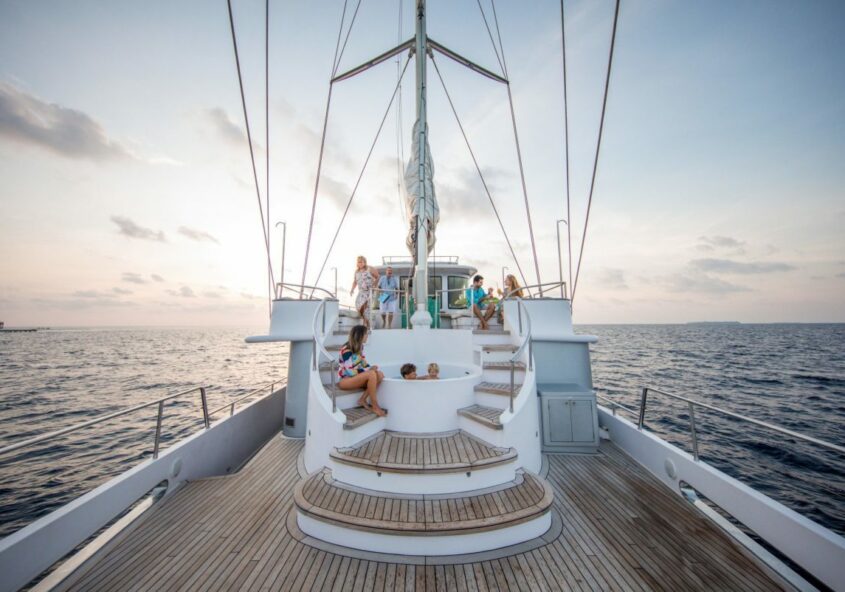 Skim across azure waters onboard the luxurious 23-metre yacht, Soneva in Aqua, and experience the ultimate sense of exclusivity in the Maldives.
Setting sail from both Soneva Fushi and Soneva Jani, Soneva in Aqua combines the quintessential Soneva charm and signature luxuries with the freedom to explore the Indian Ocean, unfettered by the limitations of time. With two spacious bedrooms, each with en-suite showers and a glass-bottomed spa tub in the master cabin, the ultra indulgent yacht accommodates up to four adults and two children. Offering intelligent luxury of the highest standards. The yacht also features a dining area, bar, outdoor Jacuzzi, library, lounge, Apple iMac computer and WiFi connectivity.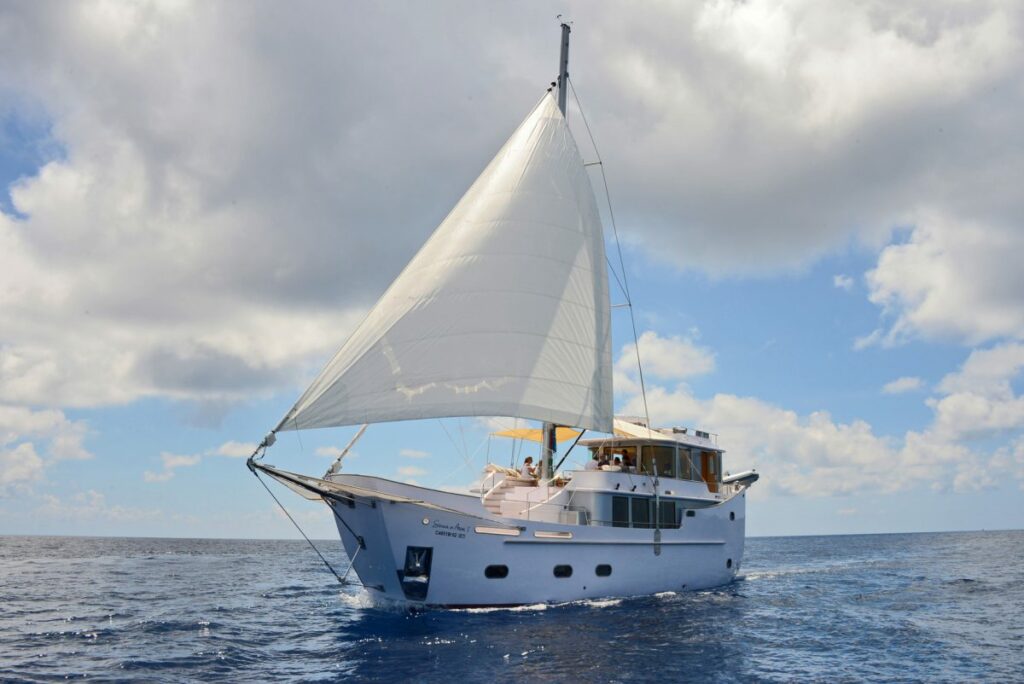 Whether you want to explore the best dive spots, drop anchor at deserted islands or simply sail towards the sunset, our highly experienced crew are on hand to tend to your every need. The onboard crew includes a captain, mechanic, Barefoot Guardian, head chef and wellness therapist. Upon request, you can also be joined by a dive master, surf instructor, astronomer or Digital Storyteller.
Choose between one, two and three-night excursions. Or discover the breathtaking Maldives with the exclusive six-day, five-night Sea, Sand and Sail combined destination package. Enjoy a one-night full-board stay on Soneva in Aqua, plus two nights and complimentary breakfast at both Soneva Fushi and Soneva Jani.
For more information and booking, visit https://soneva.com/villa/soneva-in-aqua/