Shirely Setia known as "Bollywood's Next Big Singing Sensation" Spends her Holiday at Atmosphere Kanifushi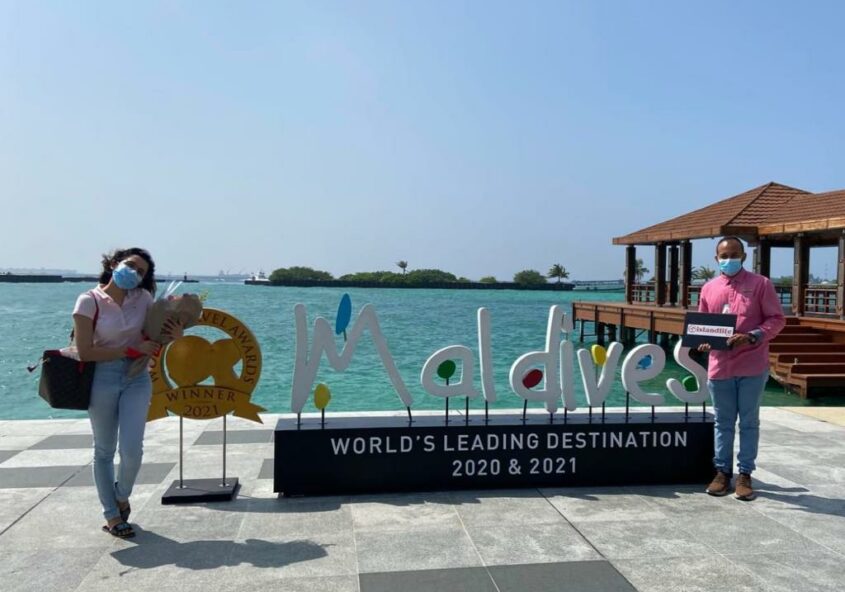 Shirley Setia arrived in the Maldives for Holiday and will be staying at Atmosphere Kanifushi for 10 days. Atmosphere Kanifushi is an all-inclusive luxury resort excluded island getaway amidst azure Indian Ocean waters.
Shirley Setia is a singer and actress who was born in Daman, India, and raised in Auckland, New Zealand. She was also featured in the Forbes Magazine, where she was referred to as "Bollywood's Next Big Singing Sensation. Setia made her film debut with Maska which was released on Netflix on 27 March 2020 and will be making her Bollywood film debut with Nikamma.
Shirley Setia's holiday to the Maldives was organized by a world-class tour operator and travel consultant company known as 'Island Life Travel'. Island Life Travel focuses on value, offers the best deal, and ensures you are given your dream holiday. They have vast knowledge about the resorts, properties, rooms, and guarantees to offer the best option that fits from 5* pocket down to the 2* pocket.
Atmosphere Kanifushi has water villas spread along the 2 kilometers long island showcasing massive living spaces with elegant interiors. The award-winning culinary experiences complemented by impeccable services are sure to win over even the most discerning traveler making it a standout among Maldives luxury resorts.