SO/ Maldives Now Open!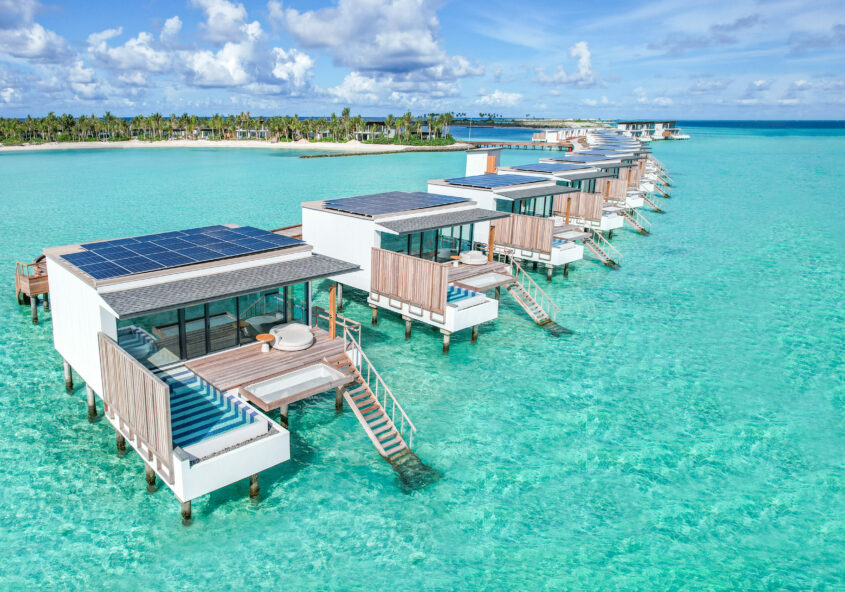 SO/ Maldives, where Castaway Meets Runway, opened its paradisiacal door on November 1, 2023, ushering in an exciting new era of hospitality in the Maldives as part of the Indian Ocean's first and only multi-brand, fully integrated leisure destinations, complementing two popular five-star retreats and offering world-class facilities. Located just a 15-minute speedboat ride from Malé's Velana International Airport, the hotel harmoniously blends rare accessibility with exquisite privacy, with each of the 80 individually designed villas nestled directly on its slice of white-sand beach or on stilts above the lagoon.
Innovative restaurant and bar concepts are designed to offer a refreshing counterpart to the ubiquitous resort all-day dining buffet. At the same time, the cultural programming will bring together the best of music, fashion, design and art. Throw in an oh-so-chic spa, and you have the ultimate exotic island experience that will never go out of style.
"SO/ Hotels are located in some of the world's most sought-after destinations, and we are thrilled to put down roots on this paradisiacal private island in the Maldives," shared Mr Jesper Sorensen, General Manager, SO/ Maldives. "In keeping with the SO/ DNA, we're eager to welcome global travellers looking for a different island experience where art and fashion meet luxury hospitality."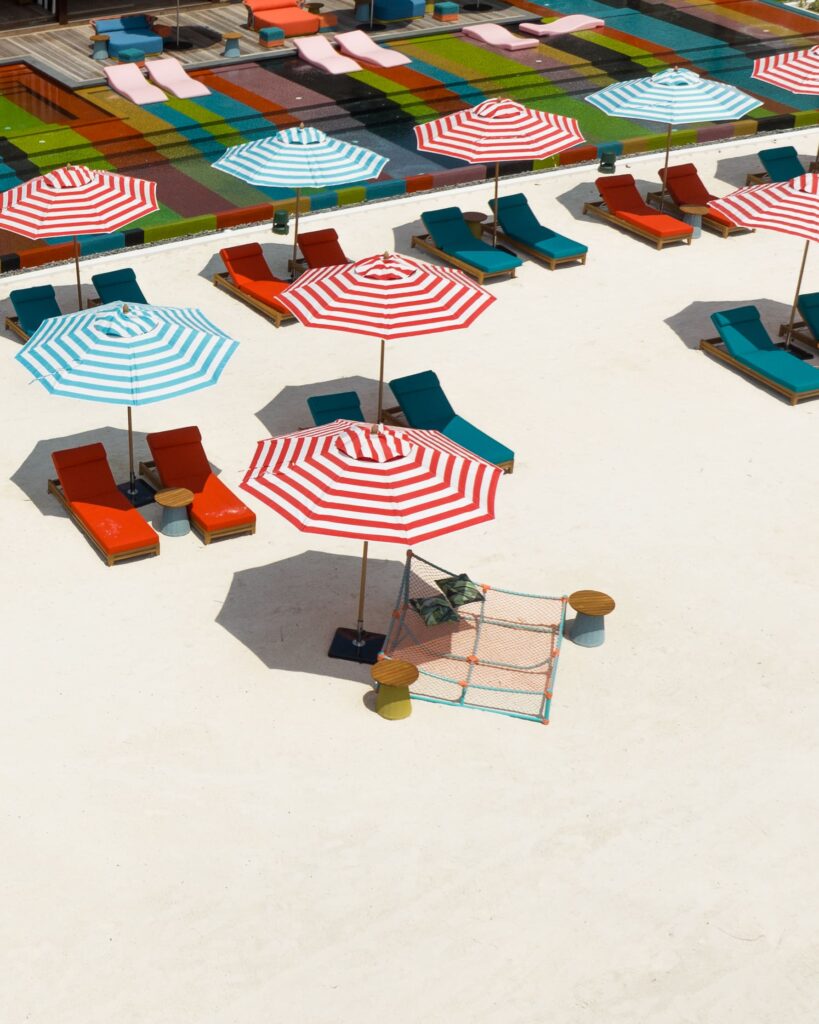 The design of SO/ Maldives is bold and structural, drawing inspiration from the craftsmanship and theatricality of contemporary couture. Upon arrival, guests are met by a spectacular, over-water pavilion, which sets the aesthetic tone of the hotel with clean lines, cool neutrals, and natural wood, juxtaposed against vibrant accents and a sculptural, red-latticed central staircase. The hotel's distinctive walkways are framed by billowing fabrics or architectural timber canopies, making a striking counterpart to the island's lush natural flora and referencing the dramatic styling of high fashion presentations.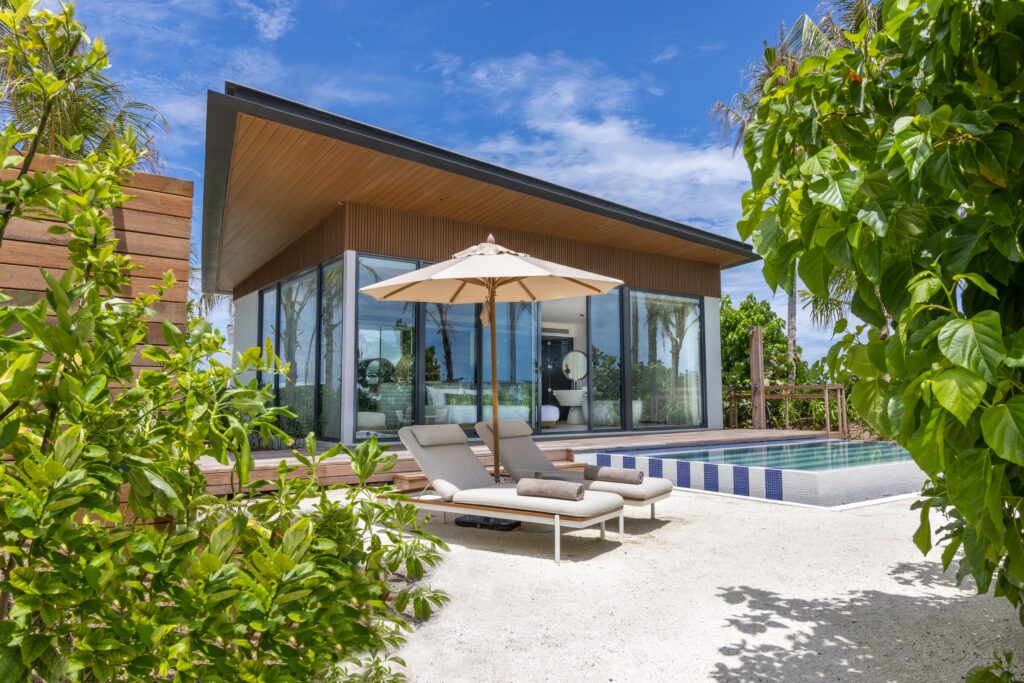 Created in collaboration with leading artists and fashion designers, the 80 over-water and beachfront villas are a lesson in inclusive luxury, perfectly suited to everyone from young families and couples to groups of friends seeking sartorial experiences in this covetable pocket of seclusion. Set across eight categories, the collection ranges from the 120 sqm Lagoon Water Pool Villa Collection to the spectacular 330 sqm Three-Bedroom Ocean Water Pool Atelier, while the 238 sqm Family Beach Pool Villa with Capsule come complete with fun adjoining sleep pods for younger guests. Private pools are standard, as is an invaluable personalised concierge service courtesy of the hotel's guest experience hosts.
A complete antithesis of the staid all-day dining buffet, the hotel offers three distinct dining options, each with its unique food-driven concept. The Citronelle Club is inspired by the flavours of Asia, serving up spice-filled dishes in the family style. At the same time, the menu at destination restaurant Hadaba will feature slow-cooked dishes and smoked delicacies, using local produce and the finest Levantine ingredients and spices. Guests looking for a more laid-back vibe can head to Lazuli, a hybrid beach bar and lounge oozing Cote D'Azur charm and elegance, which will host DJs and live music programming as the nights draw in.
Surrounded by lush greenery, the Wellness Camp features specialist treatment rooms alongside a hammam, steam rooms and a full-fitted gym. At the same time, those looking for a more organic workout can head to the watersports centre on the beach. For families, The Nest Kids Club is fully equipped with toys, games, and activities, while teens have their own dedicated space, The Zone, complete with a games room and outdoor deck.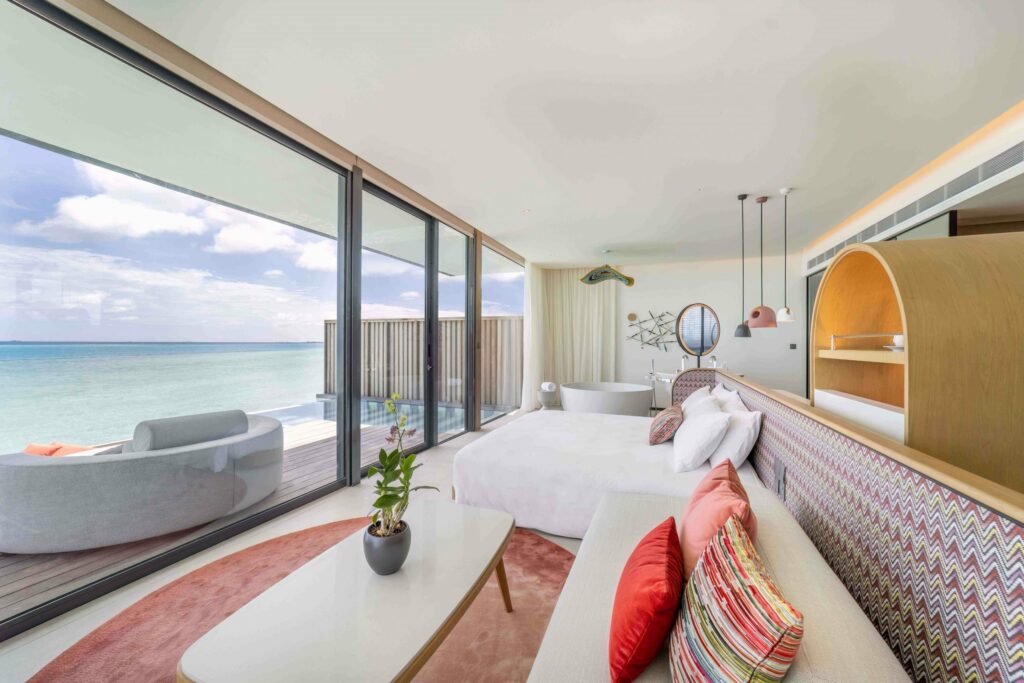 To learn more about SO/ Maldives, please visit so-maldives.com