Stay Safe and Play Safe at JEN Maldives Male' by Shangri-La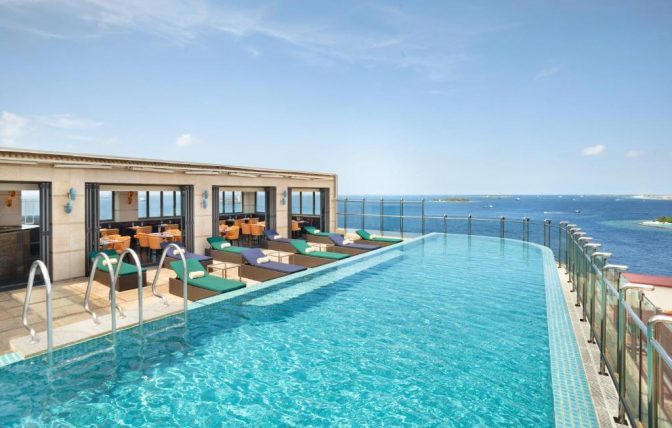 For those who are anxious about travelling during a pandemic, look no further: JEN Maldives Male' by Shangri-La has the health and safety of guests and staff as its main focus. Guests travelling during the pandemic can relax and rejuvenate at this slice of paradise in Male' City, rest easy knowing their favourite hotel has made mitigating COVID-19 a top priority.
In accordance with guidelines by the Health Protection Agency of Maldives, all health and safety protocols are followed to ensure the utmost safety of guests and staff. From your first point of arrival, you will experience an elevated level of protection which includes mandatory temperature taking and completion of health declaration forms, contact tracing measures, air purifiers and regular disinfection of high-touch areas.
Physical distancing is maintained throughout the property including its three dining outlets, while screens are placed between staff and guests in appropriate areas. JEN's bright and airy guestrooms are also disinfected between stays and sealed after cleaning. What's more, the seamless digital contactless check-in means that you can get to exploring as soon as you're ready.
Located in the central business district of Male', JEN Maldives Male' by Shangri-La is right at the pulse of the city. From Velana International Airport, you can reach the hotel by speedboat or taxi within just a few minutes. Stroll the streets with ease and experience the urban side of Maldives, or simply lounge by the rooftop infinity pool overlooking the stunning Indian Ocean.
For more information, visit https://www.shangri-la.com/en/hotels/jen/male/maldives/