Summer in the Maldives is Better Than Ever by Fairmont by Maldives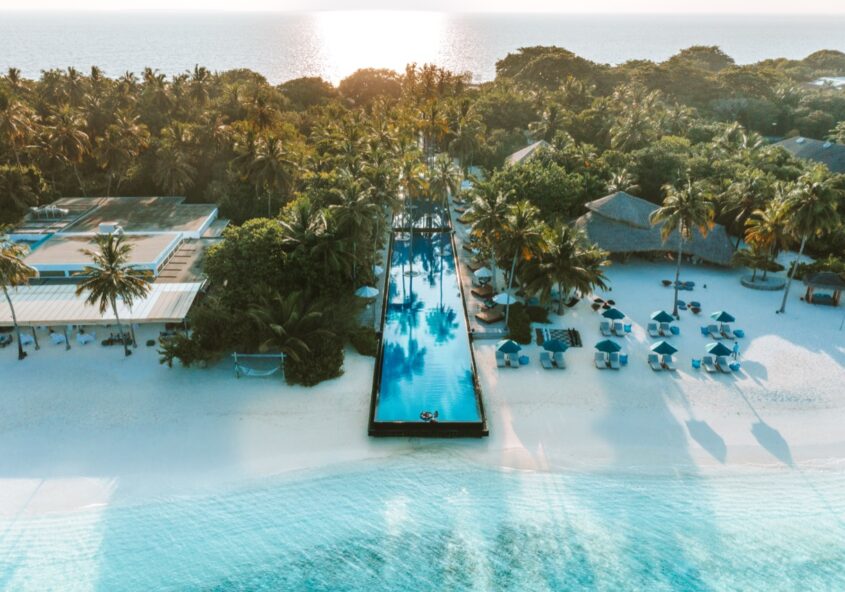 Fairmont Resort is bridging the gap between tourism and wellness to co-exist together by creating reflective spaces to induce wellness. Connecting with nature, moving at a slower pace, mindful nutrition, physical and mental health are all key components of a wellbeing journey. The year 2022 marks the 50th anniversary of the Maldives tourism industry and Fairmont Maldives teams prepared a plethora of activities and things to do this summer.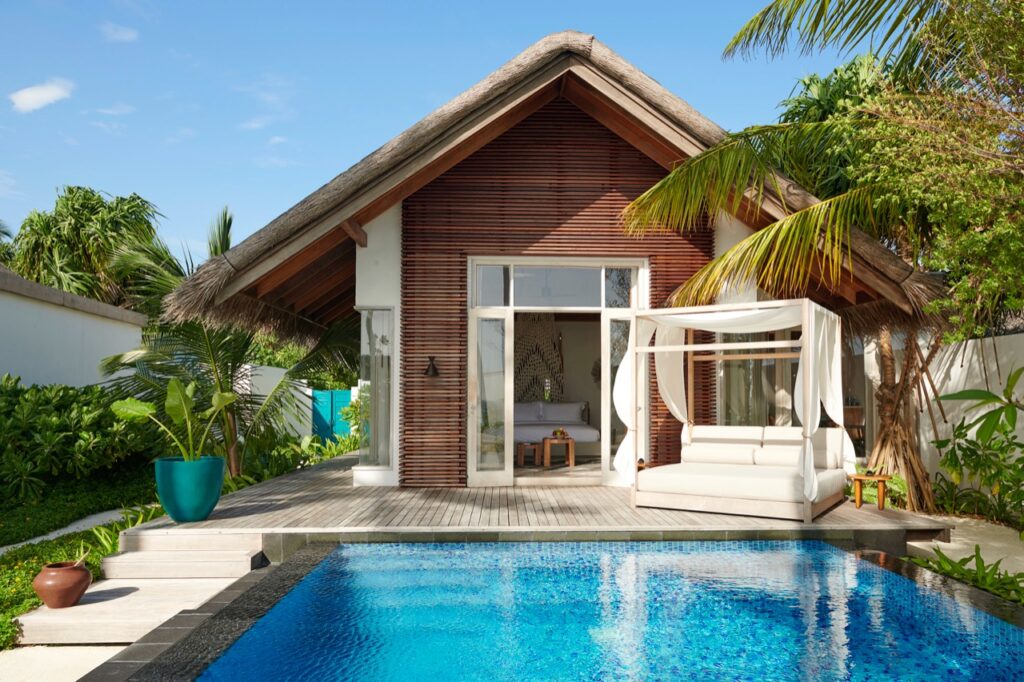 Fairmont Maldives Sirru fen Fushi Resort caters to every purpose of travel and connects people with a passion for a life fully lived to the best of this idyllic destination, offering world-class hospitality, thoughtful and attentive service, and authentic Maldivian experiences. The Maldives has a reputation for being the most romantic destination in the world and for a very solid reason.
To experience a romantic island castaway, guests may choose to try the Destination Dining experience draped with the magical Maldivian sunset on a private island hideaway, relish a quiet spot for a sumptuous beach barbecue overlooking the turquoise waters of the Indian Ocean, and enjoy a private feast on a secluded stretch of the reserved shore of the Secret Water Island.
This summer all guests will have the opportunity to explore the islands' newly opened Sustainability Lab, which is at the heart of all the resort's green initiatives, as well as learn how to recycle plastic and create their own unique souvenirs. Fairmont Maldives has partnered with the Olive Ridley Project, a Maldives-based NGO focused on turtle research, and launched the Turtle Ranger Programme. Guests can join the Marine Biologist to protect turtle nests, assisting hatchlings in their journey from nest to ocean, rescuing turtles stuck in ghost nets and collecting vital tracking data to monitor migration patterns.
One of the remarkable ways to integrate wellness into everyday life, on 11th June, the Global Wellness Day and 21st June, the International Day of Yoga, Fairmont Maldives Sirru Fen Fushi encourage all guests to enjoy the 'oasis of its own' – The Willow Stream Spa. Willow Stream Spa combines its four cornerstones of health to offer a rejuvenating sensory journey by balancing the elements earth, air, fire, water, and wood which puts everyone in sync with nature's equilibrium.
To make the Global Wellness Day and International Day of Yoga even more exciting, spa heartists introduced a new series of Reset Programs: 'The Secret Key to Happiness and Wellness', which includes holistic therapies for body and soul, and a selection of carefully curated treatments authentically connected to the Maldives island culture. Each programme highlights the resort's own indigenous practices, nutritional programs and is created for couples, friends, or families. Fairmont Maldives also collaborates with world-renowned experts to educate and immerse travelers in well-being rituals designed based on individualistic preferences.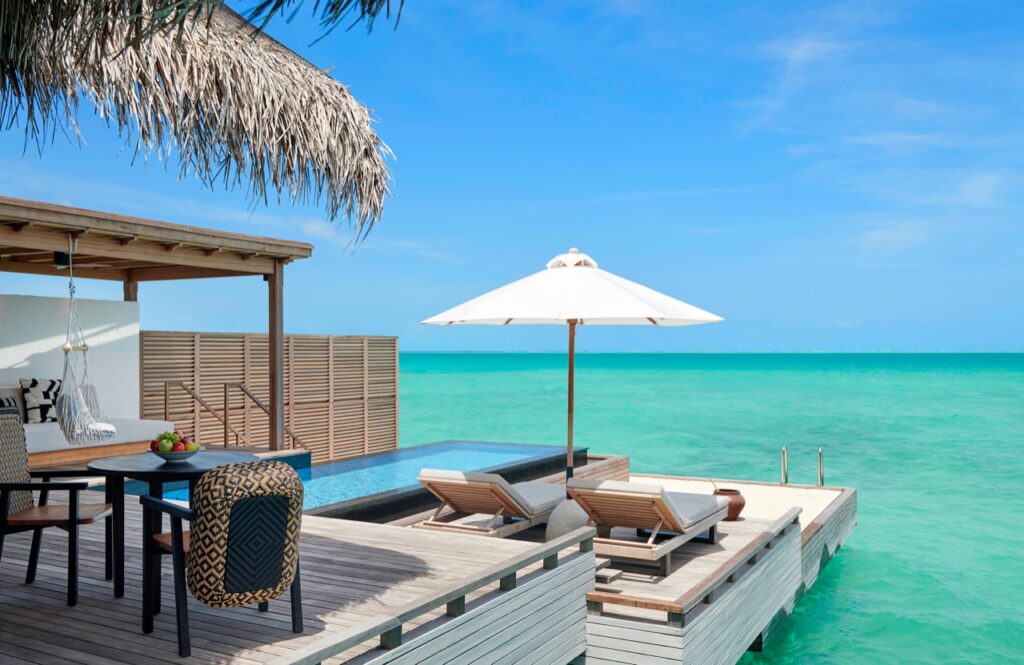 Find your perfect activities
Adults and teenagers can both enjoy the resort's activities for a well-balanced lifestyle. Bespoke wellness journey, filled with island inspired treatments, fitness programmes, boxing lessons, tennis, and football games is another way to completely relax and unwind, both the body and soul.
This year summer holidays begin with Fairmont Maldives "More Escapes" package, which allows every Traveller to discover the Maldives – sunny side of life – in all possible ways, above and under the sea.
Stay four nights or more and experience an escape to reset, reconnect and rediscover with bespoke wellness programme, live the grandest epicurean taste and romance with our out-ofthis-world dining experiences. Travellers are encouraged to book their stays before 31 st May 2022 and enjoy daily buffet breakfast and dinner, two return seaplane transfers from Velana International Airport and 20% discount on any chosen treatment at Willow Stream Spa.
Shaping a future where travel unlocks a life lived limitless, Fairmont Maldives is an exceptional, unforgettable place where occasions are celebrated, stories are written, and moments are turned into memories.
For more information visit: https://www.fairmont.com/maldives