The Greatest Literary Show on Earth: Jaipur Literature Festival Is Coming to Soneva Fushi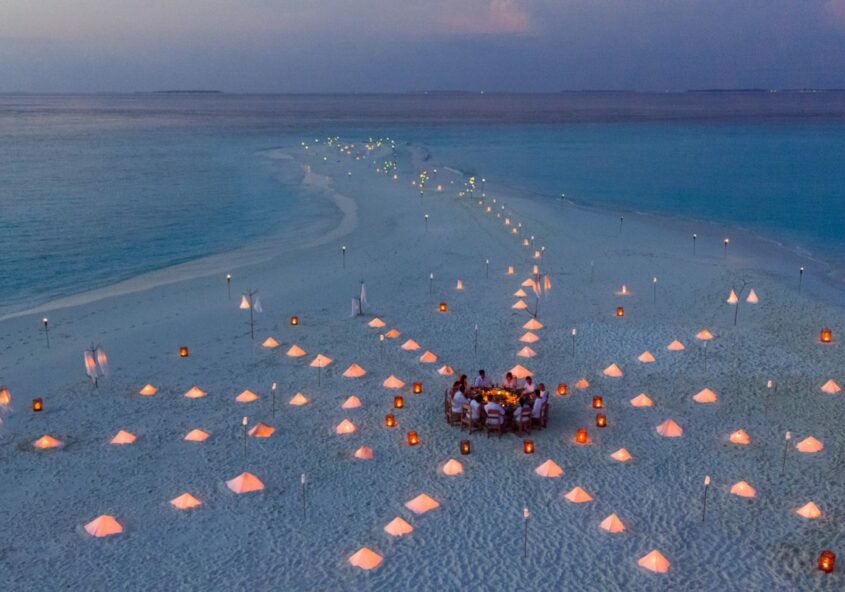 For the first time ever, Soneva is partnering with Teamwork Arts, producer of the iconic Jaipur Literature Festival, to bring JLF to Soneva Fushi from 13 May 2022 to 22 May 2022.
Spread over 10 days and two weekends, events will be held at stunning locations across the island, with themes as varied as travel, fiction, food, art, wellness, climate change, and the environment. The Festival will bring a line-up of world-renowned authors, fascinating workshops, music, art, and culture.
A truly bespoke experience, JLF Soneva Fushi will be a study in Slow Life, with morning yoga sessions, stimulating workshops, delectable international cuisine, and jaw-dropping sunsets against a languorous blue sea. JLF Soneva Fushi is an opportunity to reconnect with the joys of live performances of art, music, and literature on the idyllic island of Kunfunadhoo.
The Speakers
A true advocate of literary and artistic traditions and democratic discourse, the Festival will bring together a diverse mix of the world's greatest writers, thinkers, humanitarians, politicians, business leaders, and entertainers on one stage to champion the freedom to express and engage in thoughtful debate and dialogue. The list of eminent speakers includes the following.

** Please note that the list of speakers is subject to change
The Programme
The programme includes stimulating panels, workshops, music, poetry readings, film screenings, and more. Each guest attending JLF Soneva Fushi will have full access to the festival's activities as well as the resort's experiences.
Here are some of the exciting activities to be carried out during this festival.
Over 30 sessions, each with a dedicated theme of conversation, including poetry reading, astronomy, travel history, arts, mythology, and geopolitics
Workshops on weekdays include creative writing, glassblowing, art and Bollywood dancing
Daily exclusive events and entertainment, opening and closing galas
Daily wellness activities
Sunset poetry cruises
An exclusive conversation with Vikas Swarup, author of Slumdog Millionare
Access to Soneva Fushi's experiences, and food and beverage offerings
The event will be streamed for literature enthusiasts to connect from anywhere around the world.
JLF Soneva Fushi Offer
As part of the JLF Soneva Fushi Offer, guests staying at Soneva Fushi during the festival will have full access to the festival sessions, events, activities and workshops, daily full board, returned shared seaplane transfers between Male' and Soneva Fushi and complimentary full board stays for up to two children under seven (when staying with two paying adults). Detailed inclusions of this offer can be found on https://soneva.com/offer/jlf-soneva-fushi-offer/
JLF Soneva Fushi promises to deliver a dynamic programme encompassing readings, discussions, performances, and culinary offerings through an exciting and many-hued festival. Stay tuned for detailed programme announcements in the coming weeks.
For more information and to book your stay for JLF Soneva Fushi, please contact jlf@soneva.com or visit https://soneva.com/resorts/soneva-fushi/soneva-fushi-jlf/# and follow Soneva on Instagram @discoversoneva and #JLFSonevaFushi
For more information about JLF please visit the Jaipur Literature Festival website.