Toast the Festive Season with Curated Holiday Soirées and Family-Friendly Escapades at Le Meridien Maldives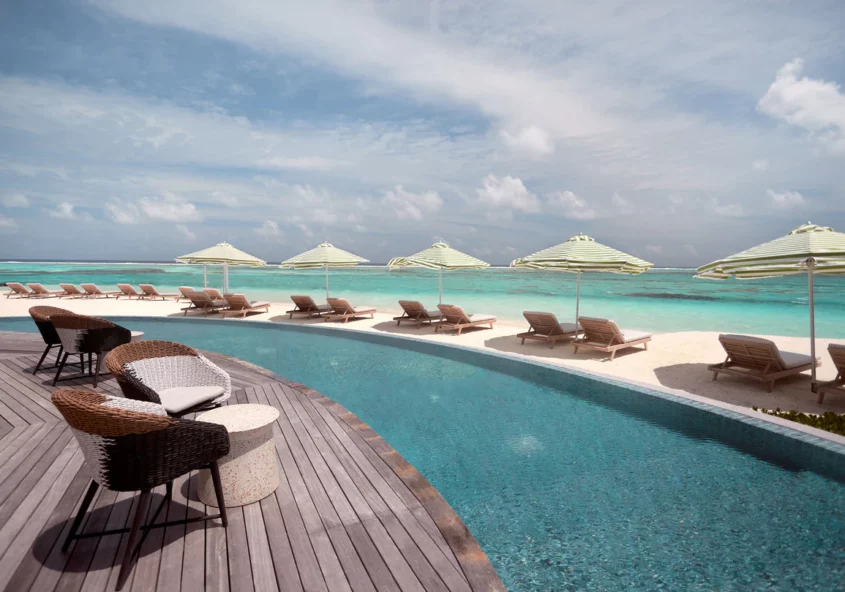 This winter, mark the holidays in style and celebrate the art of travel, in the most extraordinary resort of the Maldives. Inspired by the timeless glamour of European holiday traditions, Le Meridien Maldives Resort & Spa has curated a festive calendar filled with unforgettable experiences for families to make the most wonderful time of the year even more magical.
Christmas Eve sets the tone for a plethora of culinary experiences to explore. Indulge in a bountiful buffet of traditional favourites at the starry-skied beach side restaurant, Turquoise, against a backdrop of infinite Maldives vistas and the gentle sway of ocean breeze ($ 220 per person). Those craving an explosion of Asian flavours can experience a very special six-course Omakase dinner with classic Japanese plates at chic and contemporary restaurant, Tabemasu (($ 280 per person with wine pairing). End the night at Velaa Bar + Grill, where guests can revel in style, celebrate with signature cocktails, and live music that set the tone for a festive soirée.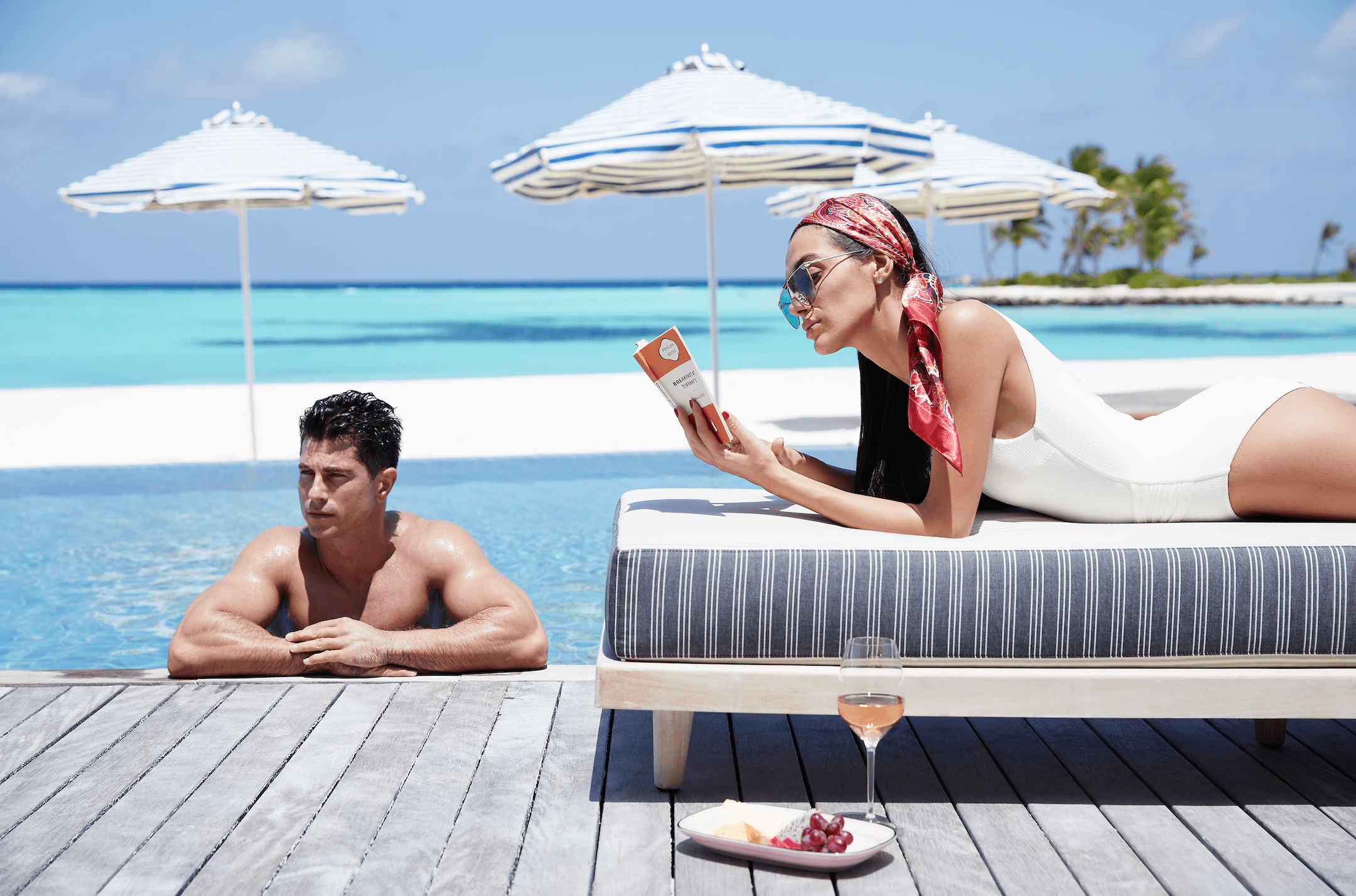 Christmas Day starts with Au Soleil sunset sessions, that promises infinite good vibes and good drinks, before guests can bask in the flavours of a festive evening brunch in a beachside setting, serving traditional fare, flowing bubbles, and sweet treats to relax and embrace the moment while watching the sun kiss the ocean from the shores of Turquoise restaurant (starting at $120).
Bring in the new year eve celebrations discovering grape and cheese pairings led by an expert sommelier, who takes guests on a journey through renowned regions for exotic wine and hidden gems at Tabemasu ($65).
New Year's Eve will see the shores of Thilamaafushi Island be transformed into the 1960s era of glamorous travel; an evening inspired by the golden age of travel, its European heritage, playful sophistication and devotion to savouring the good life. From delicious cusines featuring farm-to-table dishes and freshest catch of the sea that fuse local tastes with international flavours, to illuminating cocktails, dancing, music and entertainment, the evening is complimented with fireworks that will ring in the New Year with vivid colours splashed across the night's sky ($525++ per person).
Continuing momentum from the festivities of the eve, indulge in a five-course menu of exquisite dishes paired perfectly with wine for a New Year's Day to set the tone for the rest of the 2023 at the decadent seafood restaurant, Riviera Tapas ($160 per person).
Encounter the unexpected while you sip, sway and savour under the Maldivian sun and make Thilamaafushi island home for the holidays.
To make a booking or to simply find out more, visit marriott.com.