Unlocking Gastronomic Dreams: A Flavourful Feast of Upgrades at SAii Lagoon Maldives and Hard Rock Hotel Maldives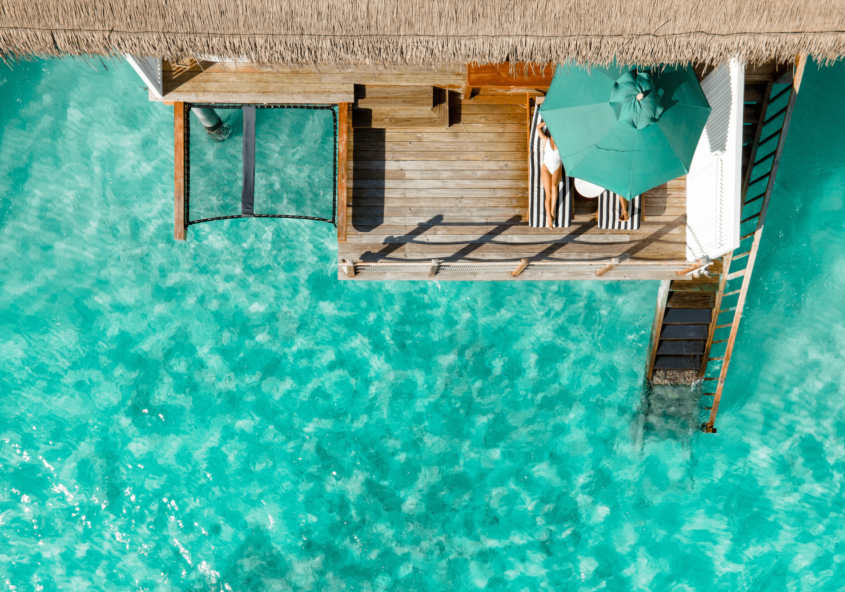 It will come as no surprise that the Maldives has scooped up the crown of the most elusive destination in the world every year. After all, this string of pearl atolls with dolphins swimming in front of your villas freely and some of the most unreal sunsets you will ever see is all about extravagant character and easygoing exotica. A proper beach getaway should feel like you've stumbled across a deeply buried secret in the sand. Just like CROSSROADS Maldives – For families seeking beachside adventures, and for lovers searching for a cinematic tropical paradise where time stands still, CROSSROADS Maldives is the only leisure destination in the Maldives that offers unadulterated joie de vivre without restricting you to simply one island-one resort. With two resorts, a 30-berth quay, the legendary Hard Rock Cafe, Rock Spa, diverse shopping and dining, thrilling excursions, SAii Beach Club, and blissful Len Be Well spa offering, this is where your uber-chic must-try modern Maldives holiday begins – Dazzlingly biodiverse, sensationally calm, yet achingly dramatic.
With the new year around the corner and a spirit of gifting in the air, the serene SAii Lagoon Maldives, and the iconic Hard Rock Hotel Maldives are coming together to roll out the festive vibe early this year, by offering a meal plan upgrade all the gastronomic enthusiasts out there.
At SAii Lagoon Maldives, guests are entitled to an upgrade to the Full Board Meal plan when booking on Half Board. Meanwhile, Hard Rock Hotel Maldives offers an upgrade to its popular All-inclusive meal plan for those who book on Full Board. The holiday season is a time for letting go, embracing carefree dining and relaxation as visitors prepare to recharge for the upcoming year. This exclusive upgrade offer provides the perfect incentive to book a Maldives holiday at CROSSROADS Maldives and embark on a pre-festive journey of celebration, relaxation, indulgence, and more.
Privacy, seclusion. A taste of the sublime – at SAii Lagoon Maldives, Curio Collection by Hilton you can expect on top of the upgrade, complimentary use of snorkelling gear, kayaks, and pedal boats to raise up your holiday experience, and Hilton Honors members are entitled to their benefits. If that doesn't rev your motor, bubbles will always be complimentary with breakfast, offering a champagne boost to set your mood for the day. More exciting details are listed here.
Hard Rock Hotel is setting the stage for you to shine on with the terrific all-inclusive meal plan with beverages and the cherry on top will be the extra thirty per cent discount on your roundtrip speedboat transfers. The mini-roxtars below the age of eleven get to ride the waves with their parents completely free. There will always be complimentary drinks at the sundown rituals for the grown-up rock stars. If that is not enough to make you groove, the resort offers an additional fifteen per cent discount on the villas when you book directly on the website.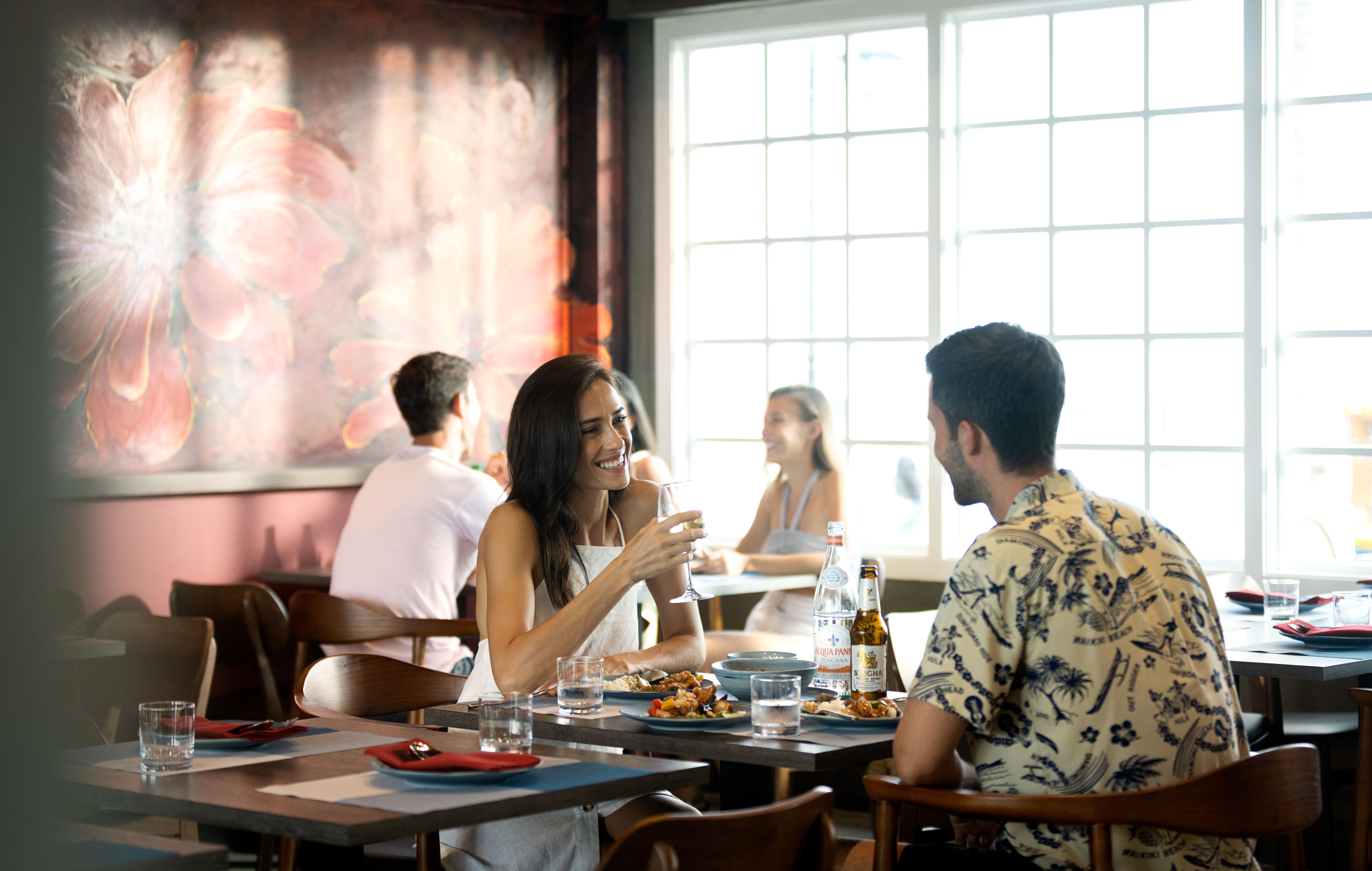 What is shaking things up at CROSSROADS Maldives is the unmatched choice for dining. Collectively the resorts and the marina put together you are spoilt for choice with over fourteen dining experiences offering cuisines from Tokyo to California. Think of it as a mood board for holiday cravings – an option for every mood. Light bites, poolside snacks, playful desserts, buffets you can't finish through, or even more refined, indulgent, and intimate dining –CROSSROADS will be your springboard for all culinary imaginations you wish to bring to life.
In between the Robinson Crusoe expeditions and the unforgettable villa stays, take the time to worry less and indulge more with the "Meal Plan Upgrade" offer, which serves up a complete all-cure, food, beverages, entertainment, watersports plan for you so that your holiday has all the extra frills at a much lesser rate and double the fun at CROSSROADS Maldives.